Bruce "Billy" Banes and Brandon Rigger plan to open the Castle La Crosse bed and breakfast in April or May in a historic home at 1419 Cass St.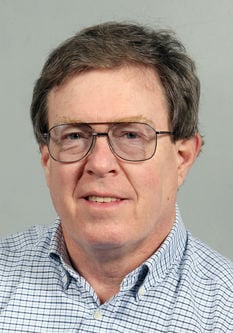 Banes said last week that he and Rigger bought the building Feb. 10. They are moving from Houston, Texas, to open the business and will live on the building's third floor.
The bed and breakfast's five guest rooms will be on the second floor. The first floor will be the common area, with dining room, kitchen, living room, library and music room.
Banes describes the new business as an upscale bed and breakfast. "There are no plans of any kind for additions or remodeling the home," he said. "We plan to maintain the grand 19th-century home and not modify it or alter its historic character. We are preservationists and believe in caring for and preserving historic homes and structures."
The home is the finest example of grand 19th-century architecture in the region and the most photographed home in the area, Banes said. "We will not have a sign, and we plan to be very quiet and private. Our guests want to stay in our home and relax."
The house, known locally as the Castle on Cass, was built in 1892 for lumber baron Nymphus B. Holway.
Banes said last week that the bed and breakfast's Facebook page should be operating by this weekend, and it soon will have a website. For more information, visit the Facebook page or call (832) 584-3192.
---
Six years after she started it, Melissa Hammell has moved her Simply Salon from her home to Suite 1 at 359 Main St. in downtown Lansing, Iowa. The salon is above the Safe House Saloon, which she and her husband, Nick, own.
The salon opened Jan. 23 at the new location. "My business was growing and the space I was using in my home was no longer big enough for me to continue to grow," Hammell said. "I am now able to offer retail, more availability for appointments, and new services." She's exploring possible new services and also plans to hold some hairstyling classes and fundraising events.
The salon specializes in men's and women's haircuts as well as colors, perms and waxing. "I offer pedicures as well," Hammell said. "I am hoping with the new location to be bringing in an esthetician and/or tanning and manicures."
Hours are 11 a.m. to 7:30 p.m. Tuesday and Wednesday, 9 a.m. to 4 p.m. Thursday and Friday, 9 a.m. to noon Saturday and closed Sunday and Monday. Appointments are available and walk-ins also are welcome.
---
Jessica Kreibich has opened Hair by Jess at Expressions, in the Expressions salon at 11381 Main St. in downtown Trempealeau. Expressions had been a nail salon only and with the addition of Kreibich's business is a full-service salon.
Kreibich, who is a cosmetologist, describes Hair by Jess at Expressions as a full-service hair salon offering haircuts, coloring, highlighting, permanents, manicures, pedicures and facial waxing.
Her hours are 11 a.m. to 7 p.m. Monday and Wednesday, 9 a.m. to 5 p.m. Tuesday and Thursday, 9 a.m. to 4 p.m. Friday, 9 a.m. to 2 p.m. Saturday and closed Sunday. Appointments are preferred but walk-ins also are welcome.
For more information, call Kreibich at 715-530-0139 or visit the Hair by Jess at Expressions page on Facebook.