New owners have opened Global Grounds coffee shop in the former McCaffrey's Coffee at 1808 State St. in La Crosse.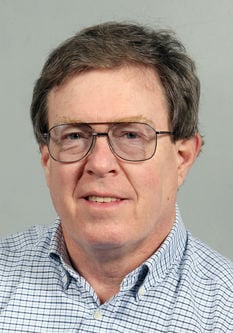 Scott and Catherine Tyink of La Crosse bought the assets of McCaffrey's Coffee in December from Connie and Tim Sprester, who had operated that business for six years. The purchase included Connie's recipes, such as her fruit-filled scones and baked blueberry oatmeal.
The new owners have added some items and have a vegetarian/vegan food menu that includes such things as scones, wrap sandwiches, soups and salads. Beverages include coffee drinks, tea, hot chocolate, juice and smoothies.
The Tyinks also have updated the coffee shop's decor and are expanding the seating area while putting in new bathrooms.
The business promotes global awareness, said Scott, who with his wife has traveled extensively.
It also promotes eco-friendly practices. For example, anyone who brings in their own cup will receive a 25-cent discount on their beverage. The shop has eco-friendly cups and containers as well as an aggressive recycling program and an energy-efficiency initiative with the goal of becoming La Crosse's first Travel Green Wisconsin-certified food/beverage establishment, Scott said.
The McCaffrey's staff chose to continue working at the shop, where Alina Piotrowski has become general manager.
"We love owning a small business and love this type of business," said Scott, who with his wife formerly owned the Wine Guyz wine bar.
Global Grounds' hours are 7 a.m. to 4 p.m. Monday through Friday, 8 a.m. to 3 p.m. Saturday and closed Sunday. For more information, check its Facebook page.
---
Brad and Amy Stanislowski have opened Driftless Bike 'N' Bean at 11369 Main St. in downtown Trempealeau.
They describe the business, which opened Dec. 22, as a combination espresso and coffee cafe/full-service bicycle repair and rental shop. They purchased the former Green Heron Bicycle Works bike shop at that location from Kevin Miller, who also owns the Blue Heron Bicycle Works in Onalaska.
Brad had been managing the Onalaska shop for Miller, before he and his wife bought the Trempealeau shop. "We do not sell bikes and there are no plans to sell at this time, due to space constraints," Brad said of the Trempealeau shop.
Driftless Bike 'N' Bean sells coffee drinks, hot chocolate, tea and doughnuts from Bloedow's Bakery in Winona, Minn. And on Fridays it also sells scones from the Renaissance Breads & Pastries in Galesville.
"We also have a selection of Spring Grove Soda Pop, and in the near future, we will be offering smoothies and ice cream," Brad said.
Winter hours are 6:30 a.m. to 1 p.m. Wednesday through Saturday and 6 to 10 a.m. Sunday. Hours will expand in the spring.
For more information, call the shop at 608-534-5500 or visit its Facebook page.
---
Look for the former FairBridge Inn and Suites hotel along state Hwy. 44 in Caledonia, Minn., to be converted to a senior citizen living facility.
The Caledonia City Council on Jan. 23 approved a conditional-use permit requested by LCAM, LLC, of Houston, Minn., which is buying the property with plans to turn it into a senior living facility.
According to the application, 20 bedroom units would be converted to assisted living, 10 to memory care and 10 to independent living. The hotel's pool will be removed and a commercial kitchen, dining room, four-season porch and beauty parlor will be added. Construction is expected to be completed by summer.
The FairBridge Inn and Suites had 45 guest rooms and closed Nov. 18. It opened in 1999 as an AmericInn hotel. It switched to the FairBridge chain in 2012.