Feb. 24 is expected to be the last day for the Jeri's Hallmark store in Valley View Mall, said Tonya Whitewater, who manages both that store and the Jeri's Hallmark in the Crosseroads Center shopping center in Onalaska.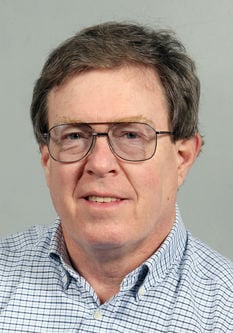 The mall store has been holding an inventory clearance sale to prepare for its closing later this month.
The mall store's four employees will transfer to the Crosseroads Center store, which will remain open, Whitewater said. "We're looking at expanding hours there" in the future, she added.
With the Macy's department store next door closing soon, Jeri's Hallmark decided not to renew its own lease at the mall when it expires at the end of the month, Whitewater said.
"We're still committed to the area with our newly remodeled store in the Crosseroads Center," Whitewater said. "We've added the Vera Bradley line (of handbags, which Macy's carries) and are adding other unique items to that store."
---
Fleet Paint & Body Repair LLC at N5565 Commerce Road in Onalaska, recently added a second shop, in the former TCI warehouse at 3332 Commerce St. on the far North Side of La Crosse.
The second shop opened in late January, said Tom DeBauche, who owns the business with his wife, Jayne, and their son, Bob.
"We did this to better serve our customers as their businesses grow," DeBauche said of adding a second shop.
"We primarily perform collision and paint repairs on commercial trucks, trailers and buses," DeBauche said. The business also works on recreational vehicles, construction equipment and boats.
"We opened our first shop in 1996, servicing many local and regional truck fleets," DeBauche said. "And providing paint and body repair service to local truck and RV dealers and marinas."
For more information, call Tom DeBauche at the Onalaska shop at 608-783-0662 or Bob DeBauche at the new La Crosse location at 608-783-5555 or visit www.fleetpaintbody.com.
---
Construction is under way on a 6,000-square-foot factory addition at La Crosse Sign Co. at 1450 Oak Forest Drive, along Interstate 90 in Onalaska. Also, the business is celebrating its 100th anniversary this year.
"It will be for finished goods, a new spray booth and continuing expansion," owner and President Paul Fuchsel said of the addition. There have been other expansions since La Crosse Sign built its Onalaska facility in 1993.
The addition is expected to be completed by the end of March and is expected to result in a few additional jobs. La Crosse Sign has a total of about 65 employees at its facilities in Onalaska, Madison and Eau Claire. Of those, more than 50 are in Onalaska.
The company's history goes back to 1917, when Theodore Schultz started the La Crosse Sign and Advertising Co. Fuchsel has been in the sign business since 1975, when he went to work for what by then was the Collins-La Crosse Sign Co. In 1988, he purchased the on-premise sign part of the company.
"We'll celebrate our 100-year anniversary throughout the year," Fuchsel said.