An Iowa-based grocer is opening three Randy's Neighborhood Market supermarkets in former Gordy's Market locations in Galesville, Arcadia and Whitehall.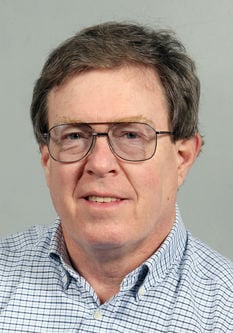 Randy Goetz, who owns the chain based in Tipton, Iowa, said his new Galesville store opened Thursday, the day he became its new owner. The Galesville store was closed on Tuesday and Wednesday for inventory. Its hours are 7 a.m. to 9 p.m. daily.
Goetz said his new Arcadia store will open Tuesday — which also is the day he becomes the new owner — after being closed today and Monday for inventory. That store's hours will be 6 a.m. to 11 p.m. daily.
Randy's Neighborhood Market in Whitehall will open Jan. 23, the day when Goetz becomes that store's new owner. It will be closed Jan. 21 and 22 for inventory, he said.
Goetz said his new stores will be fully stocked as they open. "They'll have the freshest produce and fresh top-quality meats" as well, he said.
A new owner hasn't been announced yet for the Gordy's Market in La Crosse, which remains open. Goetz said he didn't try to buy the La Crosse store partly because it doesn't fit his business model. "It's just out of our market," he said.
Once the Whitehall store opens, Goetz will have seven Randy's Neighborhood Market stores. Besides the three Wisconsin locations, he has supermarkets in the Iowa communities of Clear Lake, Osage, Dyersville and DeWitt. His father, Don, started the family business 54 years ago.
For more information, visit the individual Facebook pages for the Galesville, Arcadia and Whitehall stores.
The Chippewa Falls, Wis.-based Gordy's Market chain has downsized from 26 stores to six stores in the past several months, after running into financial troubles.
---
Kwik Trip opened its new Holmen store at 115 Hale Drive on Dec. 29, near the new Festival Foods supermarket. The convenience/gas store is open 24 hours a day and has a car wash.
Kwik Trip will continue to operate its other Holmen store, at 1550 S. Holmen Drive, said John McHugh, spokesman for the La Crosse-based company. "With the growth of Holmen, we decided there was clearly a need for a second store," he said.
With the new Holmen store, McHugh said, "We now have a total of 630 stores in Wisconsin, Minnesota and Iowa."
For more information, call the new Holmen store at 608-526-1650 or visit www.kwiktrip.com or the company's Facebook page.
---
Joe Mudler, who has worked at the business for more than 13 years, bought Creative Cabinets and Millwork Inc. at 4003 N. Kinney Coulee Road in La Crosse on Jan. 2, and renamed it Creative Cabinets & Woodwork LLC.
He bought the business from Chris Pretasky, who founded it in 1985. The firm has five employees and specializes in commercial and institutional casework and architectural millwork.
Among other things, it provides service counters, reception desks and retail store fixtures. Typical customers include schools, medical and dental clinics, cafeterias, financial institutions, churches, bars, restaurants and offices.
The business offers customers design, fabrication, in-house finishing, delivery and installation. In 2010, it moved from Onalaska to its current 11,200-square-foot facility in La Crosse.
Office hours are 6 a.m. to 4:30 p.m. Monday through Friday. For more information, call 608-783-8055 or visit www.creativecabinets.biz.
---
Melissa Fannin opened Fannin Counseling & Art Therapy on Monday at 129 S. Sixth St., across from the Cathedral of St. Joseph the Workman in downtown La Crosse.
Fannin, who is a licensed counselor and registered art therapist, said she provides services to people of all ages and backgrounds, offering traditional counseling services related to anxiety, depression and grief, and specializing in the practice of art therapy.
"Art therapy employs a creative, nonverbal means of accessing grief, trauma and personal issues," she said. "The creation of art can play a unique role in therapy, encouraging change and offering new insights." She also said art engages the brain's creative centers, allowing clients to approach their difficulties from a new angle.
But clients don't have to participate in making art and may stick with traditional "talk" therapy, Fannin said.
Fannin Counseling & Art Therapy's grand opening celebration will be from 11 a.m. to 1 p.m. and 4 to 7 p.m. March 2. For more information, call 608-480-1676 or visit www.fannincounseling.com or Facebook.
---
The La Crosse office of Johnson Block and Co. Inc. will hold an open house from 3 to 6 p.m. Wednesday at its new location at 122 N. Sixth St. downtown. A ribbon-cutting ceremony will be at 2:45 p.m.
The public is invited to the open house for light refreshments, door prizes and to see the newly renovated building.
The full-service certified public accounting firm's local office moved in October from another downtown location. Franke & Turnbull CPAs in La Crosse joined Madison-based Johnson Block and Co. Inc. in November 2016 and immediately switched to the latter's name. Johnson Block and Co. has offices in Madison, La Crosse, Viroqua and Mineral Point.
Established in 1985, the company provides government, nonprofit and for-profit audit and review services; individual and business tax and consulting services; bookkeeping; and information technology and human resources consulting services. For more information, call 608-784-1890 or visit www.JohnsonBlock.com or the firm's Facebook page.
---
Pura Vida Wellness Studio, which opened in mid-October as part of the fourth annual pop-shop program sponsored by the Viroqua Chamber Main Street program and participating landlords, has decided to continue in business.
Mike Palen and Mandy Williams Palen opened their studio at 207 S. Main St. in downtown Viroqua. Their business offers hot yoga, nutrition and mindful living programs.
"We decided to continue (in business) because the response has been so fantastic," Mandy said. She is a nutritional therapy practitioner and the hot yoga teacher. "My husband offers education nights on hemp oil at this time and we will continue to expand our offerings, try new offerings, carry a little retail and be a resource for the things that we believe will lead to healthier, more mindful, more fulfilling lives," she said.