After working for CenturyLink for more than a decade, Suzanne K. Bassette has opened the Spirited Mind Treasure & Variety Shoppe at 719 State St. in downtown La Crosse.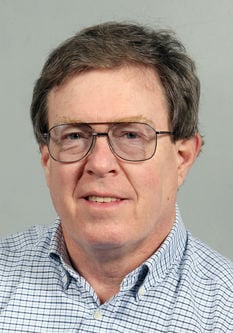 "Gently-used" clothing for men, women and children accounts for much of the merchandise at the store, which opened Sept. 29, Bassette said. "Most of the clothes are priced at $2 to $5," she said. "A good third of my clothes are brand name."
The resale store also sells such things as kitchen and household items, lamps, framed art, small furniture, holiday-themed decor, books, toys, games, glassware, figurines, vintage items and antiques. "Occasionally there will be some brand new things," Bassette said.
"Although my prices are inexpensive, people can come into the store and find some cool things," Bassette said. It also offers layaway options.
Hours are 11 a.m. to 6 p.m. Monday through Saturday. The store also is open on Sundays when there are special events.
Bassette left CenturyLink last November after working in the company's downtown office building for 10 ½ years. This is the first time she's owned her own business.
---
Baby Beluga Nursery opened Oct. 12 at 1024 S. 19th St. in the Jackson Plaza shopping center in La Crosse.
It specializes in infant care, from ages 6 weeks to 2 years, said Molly Stenger, owner and administrative director. Hours are 6:30 a.m. to 6 p.m. Monday through Friday.
The nursery has room for 24 infants, said Stenger, who has a bachelor's degree in elementary education. Features include a milestone-based curriculum, baby sign language, daily massage and yoga stretching, organic food, cloth diapers, an outdoor all-grass play yard and an indoor play room.
"Although I have taught in schools and have had a home day care, it wasn't until I recently worked as an office manager that I truly appreciated the struggle young parents have finding infant care," she said. "Baby Beluga is the first of its kind in La Crosse to solely address this shortage of infant care." Stenger plans to open a second location – in the Holmen area – in the near future.
"Baby Beluga is unique in that it incorporates a traditional nursery approach to infant care, yet also utilizes the latest in technology," she said. "Photos and instant updates of a baby's activities are sent to parents' smartphones throughout the day. We are trying to create connection – a sense of calmness both for the baby and the parents."
---
Pavani Edara has opened Best Eyebrow Threading at 1533 S. Losey Blvd. in the Village Shopping Center in La Crosse.
Threading is an ancient hair removal method that's been associated with such countries as Egypt and India, and is becoming more common in this country.
It involves twisting a piece of cotton thread into a double strand, and then using the thread to pick up and remove a line of hair, creating a clean, precise hairline, said Edara, who is a native of India. Threading results in less skin irritation than removing hair by waxing, she said.
Edara said eyebrow threading is the biggest part of her business. But she also offers upper lip, chin, forehead and full facial threading, as well as temporary henna tattoos.
She had done threading at Valley View Nails & Spa in Valley View Mall before opening her own shop in the Village Shopping Center.
Hours are 10 a.m. to 6 p.m. Monday through Saturday and noon to 5 p.m. Sunday. Walk-ins are welcome but appointments are available.
---
Shanen Kazynski has started The Journey Within Life Coaching service in La Crosse, drawing on her experiences in caring for a family member with disabilities, her college degree and life coaching training.
"Anyone can benefit from life coaching, whether you're in a 'good place' in your life or not," Kazynski said. "Life coaching is about identifying and reaching your personal growth goals."
Kazynski said she helps clients uncover the tools, resources and courage within themselves to manage issues, and find happiness and peace even when it seems impossible. Life coaching is right for those who sometimes feel like a victim of their circumstances or are dealing with a challenging life transition, she said.
She has a bachelor's degree in psychology from Viterbo University, is a certified Life Transformations Coach through the Quantum Success Coaching Academy and has completed coursework through the Franciscan Spirituality Center.
Kazynski also draws on her experiences in operating a child care business for 13 years and in working as a medical assistant in pediatrics, family practice and obstetrics/gynecology. For more information, call 608-386-7712 or visit www.TheJourneyWithinCoach.com or Facebook.
---
Alexis Probst has opened Elite Nutrition at 533 Second Ave. S. along Hwy. 35 in Onalaska.
She said Elite Nutrition, which opened Oct. 2, is a healthy shake bar that offers breakfast, lunch and snacks, as well as wellness profiles.
Probst said customers get three things each time they come in – a shake, tea and aloe. "These items are like the healthy version of your burger, fries and soda," she said. "The aloe is going to soothe your digestive system, the tea gives you energy and the shake is your meal."
The shakes are blended at the business. Probst said she also sells the products used to make the shakes. Hours are 7 a.m. to 2 p.m. Monday through Friday or by appointment. Probst said she plans to expand hours in the near future.
Probst said she will hold a shake party from 5:30 p.m. to 7:30 p.m. this Thursday; it's a free event for the public to sample the shakes and tea. For more information, call 715-456-0952 or visit Elite Nutrition's Facebook page.
---
The city of Viroqua has been awarded a $250,000 state grant to help fund the expansion of the Viroqua Food Co-op.
Work is under way on the $7 million project, which is expected to be completed by next July. It will double the size of the co-op's retail space to more than 9,200 square feet. There will be wider aisles, additional indoor and outdoor seating, more checkout lanes, an expanded parking lot and a multipurpose educational area.
The Community Development Investment Grant is from the Wisconsin Economic Development Corp.
---
The Torrid plus-size women's apparel chain opened a store Oct. 10 in Valley View Mall in La Crosse. Its grand opening was Oct. 14.
The new store is in the J.C. Penney Co. wing of the mall. For more information, visit www.torrid.com.