Businesses are beginning to open in a new professional office building that Borton Construction has built at 814 Main St. in Holmen.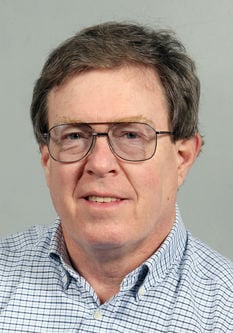 The La Crosse company is both general contractor and developer for the building, which has just more than 11,500 square feet of space and five spaces. So far, three are spoken for — Optical Fashions Eye Care Clinic's second office and the relocations of Premier Spine Health & Injury, and Lowman Family Dental, from other Holmen locations.
Optical Fashions Eye Care Clinic will begin seeing patients in its new Holmen office on Monday, said Trisha Bluske, the clinic's human resources manager. Hours at the new office, which is in Suite A, will be 7:30 a.m. to 5:30 p.m. Monday through Thursday.
Optical Fashions has four doctors — Holly Fisher, Brenda Wedig, Kendra Garbrecht and Mathew Mergenthaler — and each of them will spend a day in Holmen, Bluske said. "This means our patients can continue to keep their current provider if they schedule in Holmen," she said.
Optical Fashions is owned by Fisher and Wedig. The clinic's La Crosse and Holmen locations use the same phone number, 608-782-7127, and the same www.opticalfashionseyecare.com website and same Facebook page.
"We have outgrown our current location and with no room to expand we decided to open a second location." Bluske said. "With Holmen expanding, we thought it was a great place for us to grow as well." The clinic has many patients from Holmen and north of Holmen and the new location will be more convenient for them, she said.
The new Holmen clinic's grand opening will be sometime next spring, Bluske said.
---
Lowman Family Dental is moving from 501 Empire St. in Holmen to Suite C in the new building at 814 Main St.
"We will begin seeing patients (at the new location) on Monday, Nov. 13," said Stacie Lowman, who is office administrator and the wife of dentist David Lowman. Hours at the new location will be 8 a.m. to 5 p.m. Monday through Thursday and 7 a.m. to 2 p.m. Friday.
"We have outgrown our current office space," Stacie Lowman said of the reason for moving. "In June 2013, we acquired the dental practice from Dr. Doug McKelvey, who had been practicing in Holmen since 1978. Dr. Lowman had always imagined providing personalized care to a small community. After some searching, Holmen became home, not only for our business, but also for our family."
---
Premier Spine Health & Injury will open Monday in its new location, Suite B at 814 Main St. in Holmen. It previously was at 434 North Star Road.
Premier Spine is a full-service chiropractic office that specializes in treatment of automobile accident injuries, migraines, carpal tunnel, sciatica, herniated disc, whiplash and work injuries. It's owned by Andrew Jones, doctor of chiropractic, who also owns and operates two other clinics, in Boscobel and Oshkosh. His wife, Jen, bought Bittersweet Flower Market last year.
Hours at the chiropractic clinic's new location are 9 a.m. to noon and 3 to 6 p.m. Monday, Tuesday and Thursday, with Friday hours by appointment. The clinic's grand opening will be Feb. 13, which also will be patient appreciation day and what the clinic also calls ValenSpine's Day.
"We are moving to better serve Holmen with the most up-to-date, state-of-the-art office in the Holmen and greater La Crosse area," Jones said. The new office will allow the clinic to provide better, more effective care, he said.
---
Werner Electric will move its La Crescent, Minn., branch facility next spring to 3120 Berlin Drive in the La Crosse International Business Park in La Crosse.
A groundbreaking ceremony was held Thursday for the new building. Construction is expected to be completed in May, with an expected grand opening in June.
The new branch facility will have about 23,400 square feet of space, nearly twice as much as the 12,000 square feet at its current location.
The La Crescent facility opened in 2006 and has 10 full-time employees and one part-time employee. The company plans to add three more full-time jobs in 2018 in anticipation of continued business growth.
"With the continuous growth of our business, we see this as a good opportunity to invest in a larger footprint to support the local market," company President Ben Granley said.
Werner Electric is based in Cottage Grove, Minn., and has six other branch locations in Wisconsin and Minnesota. It is a full-line distributor of automation, lighting, clean energy and electrical products, solutions and services. For more information, visit www.wernermn.com or the company's Facebook page.
---
Superior Automotive in Tomah opened Oct. 23 in its new location at 1231 N. Superior Ave., former home of the VanderMeer Motor Co., which closed Oct. 19.
Tony and Paula Backes own Superior Automotive and purchased the former VanderMeer property, across from Tractor Supply.
Superior Automotive's new location has six times as much space as its previous one on Clifton Street. With more space, the automobile repair and service business also is able to begin selling used cars. Tony Backes, who has been in the vehicle maintenance/repair business since 1987, said he also hopes to eventually offer a rental car service.
Superior Automotive's previous facility had just two bays and limited space for customer parking. Tony Backes said the move will allow the business to eventually expand to eight bays and hire two more mechanics. Besides the Backeses and their son, Hayden, only one other employee worked at the previous location.
Hours are 7:30 a.m. to 5:30 p.m. Monday through Friday and 8 a.m. to noon Saturday.