Long known for selling food for its patrons to eat while they watch second-run movies, the Rivoli Theatre & Pizzeria at 117 N. Fourth St. in downtown La Crosse has opened The Rivoli Cafe. And the cafe is adding evening hours, starting Monday.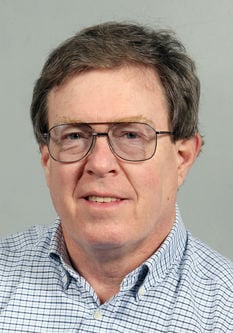 The cafe opened Jan. 9 at 115 N. Fourth St. in the south end of the theater complex, with a lunch menu that includes soup, sandwiches, pizza, beverages, ice cream and cookies. The cafe can seat about 40 people and has been open from 11 a.m. to 2 p.m. Monday through Saturday.
Starting Monday, the cafe also will be open from 4 to 8 p.m. Monday through Saturday. "We'll have an evening menu shifting back to focus on our complete line of pizza and our extensive offerings of draft and bottled craft beers," Rivoli owner Tom Misco said. But the evening menu also will include some sandwiches, he said.
"For lunch, our focus is sandwiches and pizza by the slice," Misco said.
Some of the most popular lunch menu items have been the Philly cheesesteak sandwich, gyros sandwich, pizza by the slice and chicken and wild rice soup, said Tony Reince, general manager of the theater and its new cafe.
"We've been working on this for quite a while," Reince said of creating a cafe. "We wanted to put our own spin on the food options downtown and have something that's different," he said.
"We'll begin offering downtown delivery (service) this summer," Misco said. For more information, call 608-386-9508 or visit www.rivoli.net which has both the lunch and evening menus, or the Rivoli's Facebook page.
---
Karen Bressi has moved her Generous Earth Pottery business from 321 Main St. to part of the former Salem Markos and Sons store at 313 Pearl St., where she also operates her Creative Canvas and Board studio. And she continues to operate her third business, All Glazed Up! paint-your-own pottery studio, at 205 Pearl St.
Generous Earth Pottery was the first of the three businesses that Bressi opened in downtown La Crosse. It made its debut in 2010 at another Pearl Street location, and moved to Main Street in 2012. Bressi opened Creative Canvas & Board painting studio in 2015 and moved it to the much larger former Salem Markos and Sons apparel store building in 2016.
Bressi said last week that her lease at Generous Earth Pottery's former Main Street location expires this spring. "And I had just gotten too busy," she said. "Having three studios was a lot of work. I also wanted to change the style of Generous Earth Pottery, We had a lot of formal instruction there. I wanted to open it up more for people who had never done pottery before, and have it be more for one-time special events like birthday parties and Girl Scouts" events.
With this month's move to Pearl Street, Generous Earth Pottery no longer has formal pottery classes.
Creative Canvas & Board offers canvas and board painting, fused glass, mosaics, mixed media and jewelry making classes and parties, as well as open studio time.
Hours at both Generous Earth Pottery and Creative Canvas & Board are 11 a.m. to 8 p.m. Monday through Thursday, 11 a.m. to 9 p.m. Friday and Saturday and 11 a.m. to 5 p.m. Sunday.
---
Elsa McPherson opened the Franklin Coffeehouse on Tuesday at 110 E. Franklin St. in Sparta.
McPherson, who graduated from Sparta High School in 2017, offers freshly-brewed coffee and teas, with iced and hot options and stir-in flavors. Another option it offers is "pour over" coffee, a brewing technique that's popular in Japan.
The new coffeehouse also offers homemade baked goods, including scones, cinnamon rolls, muffins and gluten-free cookies. McPherson said her coffee beans are roasted by Bella Goose Coffee in Wisconsin Dells.
McPherson said she wanted to create a place where people can socialize and relax, and get away from home while still feeling "at home." Hours are 6:30 a.m. to 2:30 p.m. Tuesday, Wednesday and Friday; 6:30 a.m. to 4 p.m. Thursday; 7:30 a.m. to 1 p.m. Saturday; and closed Sunday and Monday.
For more information, call 608-633-5332 or visit the Franklin Coffeehouse's Facebook page. McPherson said her coffeehouse will have a website in the near future.
---
Last Sunday was the final day for the Fred Meyer Jewelers store in Valley View Mall in La Crosse.
"They reached the end of their lease," said Jeff Odom, the mall's general manager. "We hated to lose them, but we still have four jewelry stores in the mall. We will be working to fill the space."
Fred Meyer Jewelers has more than 300 stores nationwide and is owned by The Kroger Co. A spokeswoman for the jewelry store chain wasn't available for comment about the closing of the local store, which was near the mall's food court.