Chris Muller has announced he's running as a write-in candidate for the 2nd District seat on the Onalaska Common Council.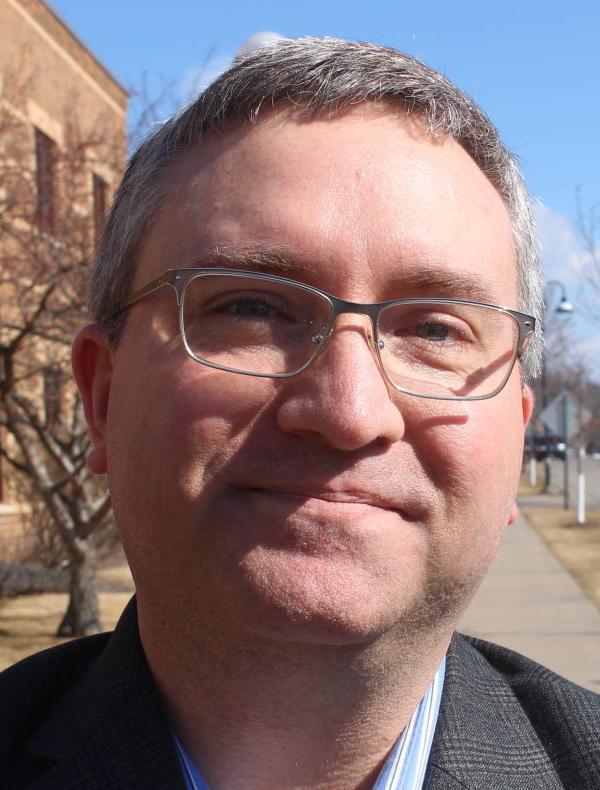 Muller joins Diane Wulf and Dan Stevens in the competition for the seat, which is being vacated by Council Member Bob Muth after the April 3 elections. Wulf, a former member of the council, topped the Feb. 20 primary election, with Stevens finishing in second spot and Kevin Hintz losing out by finishing third.
Muller works as a software developer and is a former chairman of the La Crosse County Republican Party but has not run for public office before. He said the recent mass school shooting at Marjory Stoneman Douglas High School in Parkland, Florida, that left 17 dead "shook him into taking action."
"Since the tragedy in Florida I've been praying a lot about what can be done for safety in our own community, and after talking with a lot of friends and family we've concluded that the best way to get results would be to seek a seat on the city council," Muller said at a news conference Thursday.
Speaking outside Onalaska City Hall, he said he'd like to bring community leaders, law enforcement and school officials together to discuss ways to make Onalaska safer. Asked about specific ideas to make that happen, Muller replied, "I'm a concealed carry license holder myself so I lean toward ideas of people taking care of each other, but I'm interested in hearing all points of view."
Muller also promised to bring "renewed enthusiasm and fresh ideas" to the council if elected, drawing on his experience working with "diverse teams" as a software developer and technology consultant.
In addition to the 2nd District election, candidates Kim Smith and Greg Luce are running in the 3rd District to replace Harvey Bertrand, who is stepping down from his seat. In the 1st District, incumbent Jim Olson is facing a challenge from Joe Etten.