The Wisconsin Assembly approved legislation late Thursday night that would allow wetlands to be filled even while challenges to a permit are pending.
Changes to the law were included in an amendment introduced just days before the scheduled start of a hearing on a wetland permit issued to Meteor Timber for a proposed frac sand processing facility in Monroe County.
Environmental groups accused the sponsor, Rep. Ron Tusler, of helping the Georgia timber company skirt existing regulations.
"This amendment is clearly designed to help Meteor get out from under this lawsuit," said Evan Feinauer, an attorney with the group Clean Wisconsin, which challenged the Department of Natural Resources' decision to grant a permit to fill 16.25 acres of "pristine" wetlands for the $70 million project.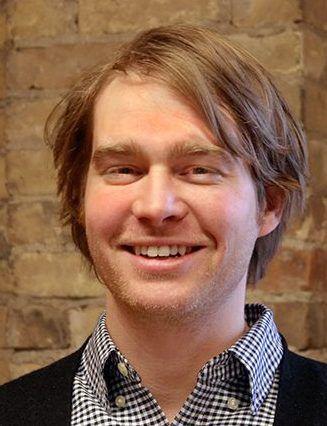 The Republican-controlled Assembly voted on party lines to adopt the amendment, which was attached to a bill by Tusler that would tighten provisions for wetland mitigation and was backed by environmental groups including Clean Wisconsin and the Nature Conservancy, which withdrew support on Friday.
"It doesn't fit in the bill. It's a good bill about where mitigation should be done," said Paul Heinen, state government relations director for the Nature Conservancy. "That's wrong. You just don't do that."
A note in the drafting documents for the amendment states, "Permit was issued, no discharge yet (because) stayed for contested case hearing. Bypass this by saying no permit required."
Tusler, a Republican representing the Appleton area, described details of Meteor's proposed project without mentioning the company by name in his comments on the Assembly floor. He did not respond to requests for comment Friday.
"This particular amendment is pro wetland, just like the entire bill is pro-wetland," he said.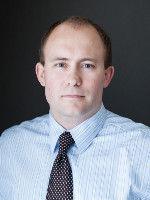 Meteor's parent company, Timberland Investment Resources, registered Friday with the Wisconsin Ethics Commission in support of the bill.
Draft notes show Tusler's amendment was requested Thursday "due ASAP this morning." It was introduced later the same day and approved around 11 p.m. on the final day of the legislative session.
"This amendment was clearly an attempt to cram in without any debate (a way) to help a single company get out from under a challenge that merely asked them to meet the same standards," Feinauer said. "There was no real debate."
An attorney for Meteor Timber referred questions to Nathan Conrad, a spokesman for the Natural Resources Development Association, a nonprofit lobbying group of which Meteor is a member.
Conrad said the amendment addresses "continuous obstructionist behavior" from "extreme environmentalist groups" such as Clean Wisconsin.
"Groups like this have filed lawsuit after lawsuit for reasonable, responsible resource development," Conrad said. "Meteor Timber should be applauded for following the rules, being a good corporate citizen, creating jobs in a responsible manner, and making any and all attempts to include all voices in the project process."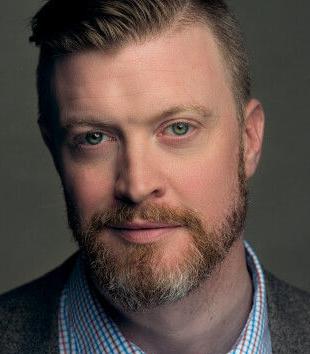 Conrad said the proposed project would support 300 construction jobs and 100 permanent positions.
A companion bill introduced Feb. 16 is in the hands of the Senate committee on natural resources.
Feinauer said Clean Wisconsin intends to focus on the five-day contested case hearing, which is scheduled to begin Monday in Tomah.
An administrative law judge will listen to testimony and determine whether the project will have significant adverse environmental consequences and is the least environmentally harmful alternative as well as whether the DNR had sufficient information and followed procedures outlined in state statute.
"We're not going to give up on this," Feinauer said. "We're going to prove our case and demonstrate this permit should not have been issued."
Clean Wisconsin argues that destroying the "pristine" forested wetlands — home to several rare and endangered species — would open the door to the destruction of more rare wetlands. The DNR acknowledged the permit "may lead to increased applications to fill rare, sensitive and valuable wetland plant communities."
Meteor has proposed to restore and preserve more than 640 acres of other land near the the 752-acre site, which would serve two nearby mines on land the company acquired in 2014 when it purchased nearly 50,000 acres of Wisconsin forest.
However, the DNR determined those mitigation efforts "are not likely to fully compensate" for what it calls "permanent and irreversible" secondary impacts from activity on the site and may not compensate for the direct loss of 13.4 acres of "exceptional quality" white pine and red maple swamp, which is considered an imperiled habitat.
In its permit application, Meteor argued that the project was the only way to prevent much of the site from being clear cut.
About three quarters of the land is owned by the A&K Alexander Cranberry Co., which was cited in 2013 by the Environmental Protection Agency for illegally filling 5.6 acres of wetlands. The current owner said if he is unable to sell the land logging would be his only way to pay back a $321,470 loan he took out to settle the case.
"To not let this development happen, they lose," Conrad said. "Everybody loses. The environment loses."