Southern Wisconsin residents hoping to stop another high-voltage power line are holding a forum Friday to present an alternative to the costly — and to some unsightly — towers and lines being built through the Coulee Region in recent years.
The forum in Dodgeville will feature regional and national experts and activists, including a woman who succeeded in blocking a transmission project in West Virginia.
The goal, said organizer Rob Danielson, is to draw attention to a proposed line between Dubuque and Madison while demystifying the political process and promoting a path to a more democratized energy future.
It is sponsored by a coalition of grassroots groups and the Inter-Municipal Energy Planning Committee, which represents six towns from Vernon, Iowa, Grant and Dane counties.
"We try to understand what's going on ... immersing ourselves in these discussions where electric customers are absent," Danielson said. "This is customer money."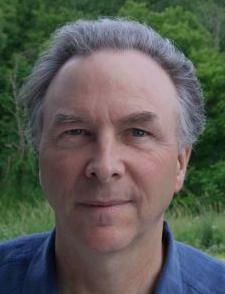 A joint venture of American Transmission Co., ITC and Dairyland Power, Cardinal-Hickory Creek would be a 102-mile line with an estimated price tag of about $500 million. The costs would be shared by consumers from 15 states and one Canadian province, with Wisconsin customers covering about 15 percent of the cost.
ATC spokeswoman Kaya Freiman said the line is part of a portfolio of transmission projects that will provide better reliability, access to lower cost power and access to renewable energy.
The regional grid operator, a company known as MISO, estimates that the 17 projects will result in net annual savings that work out to about $21 a year for the average residential customer.
Danielson, a member of the IMEPC, said ATC has not provided the public with enough information to determine if the project is a good deal for ratepayers. In particular IMEPC has asked ATC to study the costs and benefits of the transmission line compared to alternatives.
Frieman said ATC has put out "a significant amount of information," including an alternatives evaluation (reliability, access to lower cost power and access to renewable energy). That study, however, relies on MISO's 2011 transmission expansion plan and does not include detailed cost-benefit comparisons between Cardinal-Hickory Creek and no-wire alternatives.
While a detailed analysis is required as part of the PSC permitting process, Danielson said by then it's too late for average citizens to change the outcome.
"The only way you can really influence it is to hire a lawyer and experts and try to intervene," he said.
And public utility commissions are often stocked with people with industry ties and who are appointed by politicians who in turn are heavily influenced by utility campaign contributions, said Bill Powers, a consultant who has served as an expert witness in numerous transmission cases, including Badger Coulee.
"The institutional deck is really stacked against opponents," Powers said.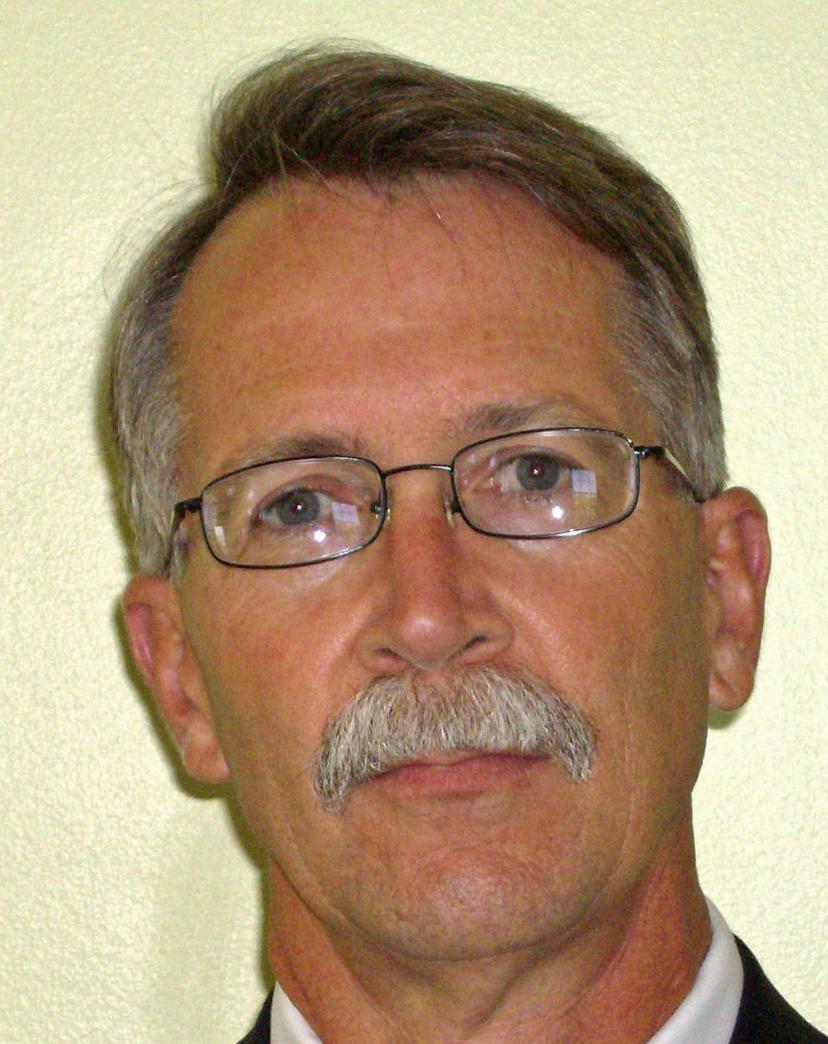 Cardinal-Hickory Creek would be the third such high-voltage line built through southern Wisconsin since 2015.
CapX2020, a 345-kilovolt line that connects La Crosse with the Twin Cities and Rochester by way of Alma, was the first. With a price tag of $211 million, it was part of a $2 billion multi-utility project to add about 800 miles of new transmission lines through four states.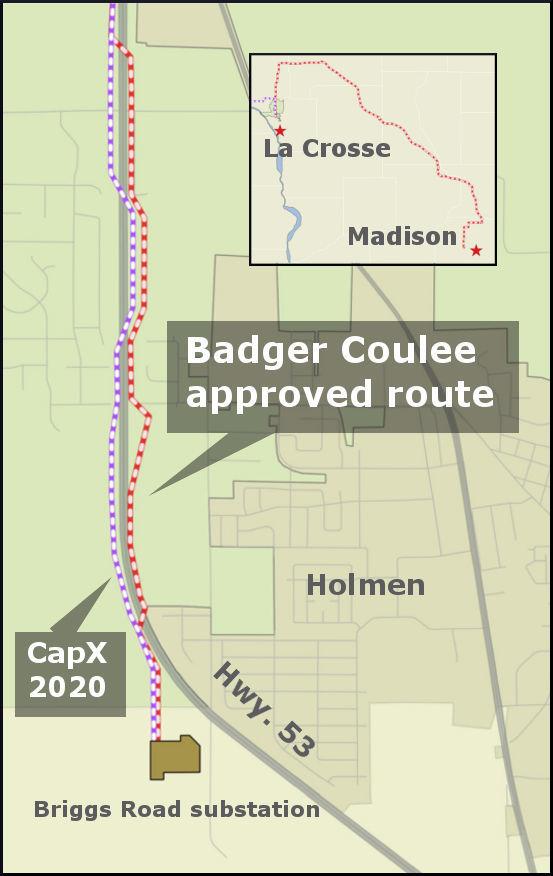 ATC is now at work on Badger Coulee, a $560 million connection between La Crosse and Madison that is expected to be operational by the end of this year, though a challenge from the town of Holland is pending before the state appeals court.
Owners of the lines say are needed to more efficiently move electricity through southern Wisconsin and to meet future demand, although electricity use across the Midwest has been virtually flat since recovering from a nosedive during the recession of 2009.
In addition to making the system more reliable, they say, these lines facilitate the development of wind farms hundreds of miles to the west with lots of wind but few customers to use the power.
Powers, one of the scheduled speakers at Friday's forum, argues those remote wind farms are not cost-effective.
"The fundamental problem is the unquestioned assumption that bringing in wind power from afar is the only cost-effective (solution) ... even if we have to spend billions of dollars on these 345KV lines," he said. "There are non-transmission alternatives that are cheaper, better, faster."
Those include local solar and wind generation coupled with energy efficiency and demand response programs that allow utilities to reduce use rather than building expensive new generators or power lines to handle infrequent spikes.
But the political system, in which utilities operating as regulated monopolies are allowed to pass the costs of infrastructure on to consumers with a guaranteed profit margin of close to 10 percent, creates an incentive for investor-owned companies to embrace "steel in the ground" strategies.
"If there's an avenue to make a good return on investment ... that's the default go-to approach," Powers said.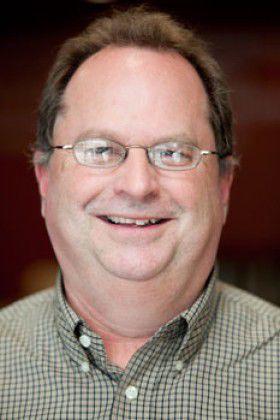 Gary Radloff, who recently retired Director of Midwest Energy Policy Analysis for the Wisconsin Energy Institute, said new technologies could upend the centralized power generation model that makes transmission lines necessary.
High-power computers, cheap solar panels and battery storage can enable linked "micro grids" where individuals could generate electricity to sell to their neighbors. Rather than selling electrons, utilities would function more as service providers, maintaining the wires and managing the system.
Radloff, one of the speakers at Friday's forum, said it's time for state policy makers to begin planning for a distributed generation system.
"We are really short-changing the ratepayer," he said. "There are very few ways to save the customer money in the current system ... All this hardware and infrastructure and cost is built in."