From the "cradle of civilization" to computer-generated art, the works of Jake Stephens and Marianne Stanke draw inspiration from a span of thousands of years and — in Stephens' case — from things that might not even have counterparts in the real world.
Stephens' futuristic show in the Pump House Regional Arts Center's Kader Gallery is entitled "Virtual Reality: Land for Sale in the World of Non-Existence." It's the first time he's exhibited the images he's created and he admits to being "gratified and kind of shocked" when he realized the Pump House wanted him to do a show.
Stephens, who lives in Soldiers Grove, said he applied to do the show on a whim and was "ecstatic" when he learned of his acceptance. Long fascinated by computer animation, Stephens's process involves using a scanner to capture physical objects. Then he puts them into a computer program and manipulates the geometry in and around them.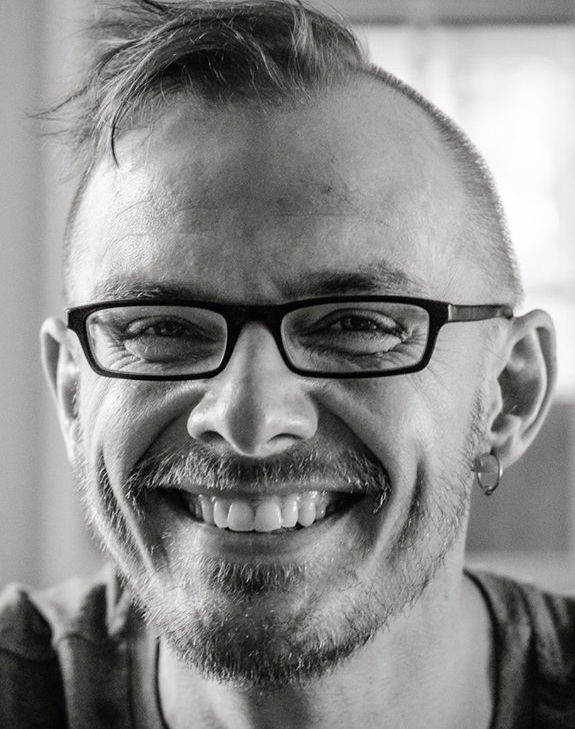 It's the kind of work that West Coast movie studios are doing more and more of, but Stephens has a different motivation. "A lot of people are doing this," he said, "but mostly for motion pictures. Everyone is entertained by that, but I've always thought it was a shame no one has been using this for still images because they can be really beautiful."
Stephens has been "making stuff" and sketching and drawing since he was a kid. While he has an impressive background in technology, visual art has always been his passion.
For a while he thought seriously about getting into the movie industry. "But then last summer I decided my life needed a reset, so I hiked the Pacific Crest Trail for three months" Stephens said. "One of the things that came out of that is I
asked myself what would happen if I just did my own projects for just one year."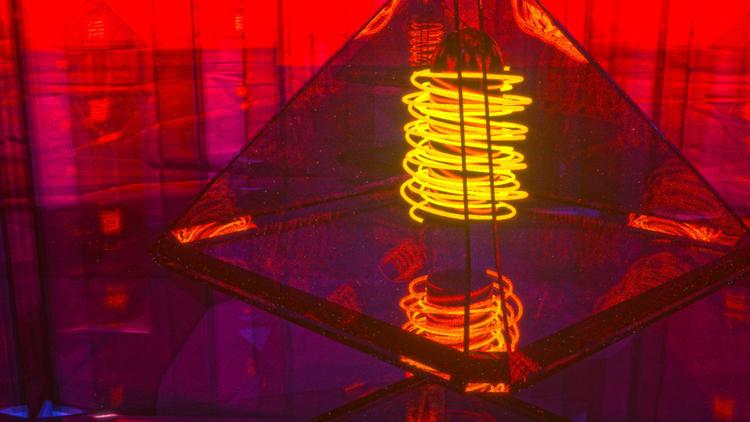 According to Stephens, who grew up reading science fiction, he makes digital images of things that don't exist in the real world. They range from the surreal to the hyper real.
"There's a difference and I love walking that edge," he said. "My work is a mirror that I hold up to reality, trying to see which is more interesting."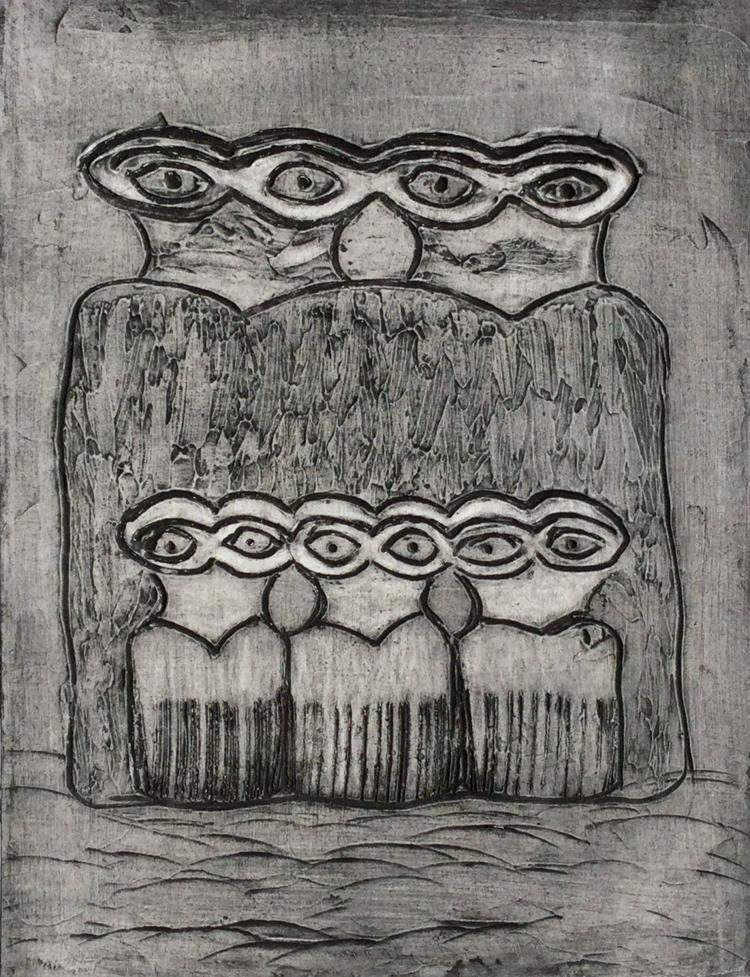 Stanke, a printmaker who taught art in the West Salem School District until her retirement in 2005, found her inspiration in a book about Mesopotamia. "It was from the '60s or '70s and it was about the "Cradle of Civilization.' I looked at the images in the book and I thought, 'Wow!'" Stanke recalled.
What most fascinated her were the small statues and figurines that were an integral part of that ancient culture. "The figures were small, but the eyes were huge," Stanke said. "I did some more research online and discovered that they were called eye idols. They were watching over people and protecting them."
Her exhibit is called "Through My Eyes" and all of the pieces in the show were made using the collograph process. "It's a really cool process," Stanke said. "You take mat board and spread joint compound on it. Then you have about 20 minutes to draw on it and add textures. You have to work fast and plan ahead what you want to do."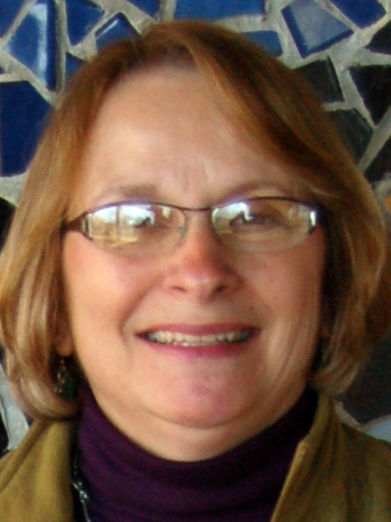 Because Stanke is a former teacher, her show also will have an educational component in which she hopes to better explain how printmaking works.
"My volunteer gig since I retired has been at the Pump House helping to install the artwork, and people are always asking questions," Stanke said. "People don't understand what an original print is — that it's an original work of art. I want to help people better understand that."
Stephens and Stanke's show opened Jan. 10 and runs through Feb. 17. Unlike most Pump House art exhibits, the reception for this show will be held near the end of the run. That's to accommodate Stanke, who spends part of the winter near her children and grandchildren in Portland, Ore.
The reception will be held on Feb. 16 and Stephens said he's hoping to talk Pump House officials into letting him bring his computer and a virtual reality headset to show people a little of the "world" where he spends so much of his time. "It's pretty amazing," Stephens said.