The La Crosse Symphony Orchestra explores the sights and sounds of Old Spain with help from world-class pianist Gabriela Martinez of Venezuela and Nikolai Rimsky-Korsakov's "Capriccio Espagnol" in the LSO's second concert of the season.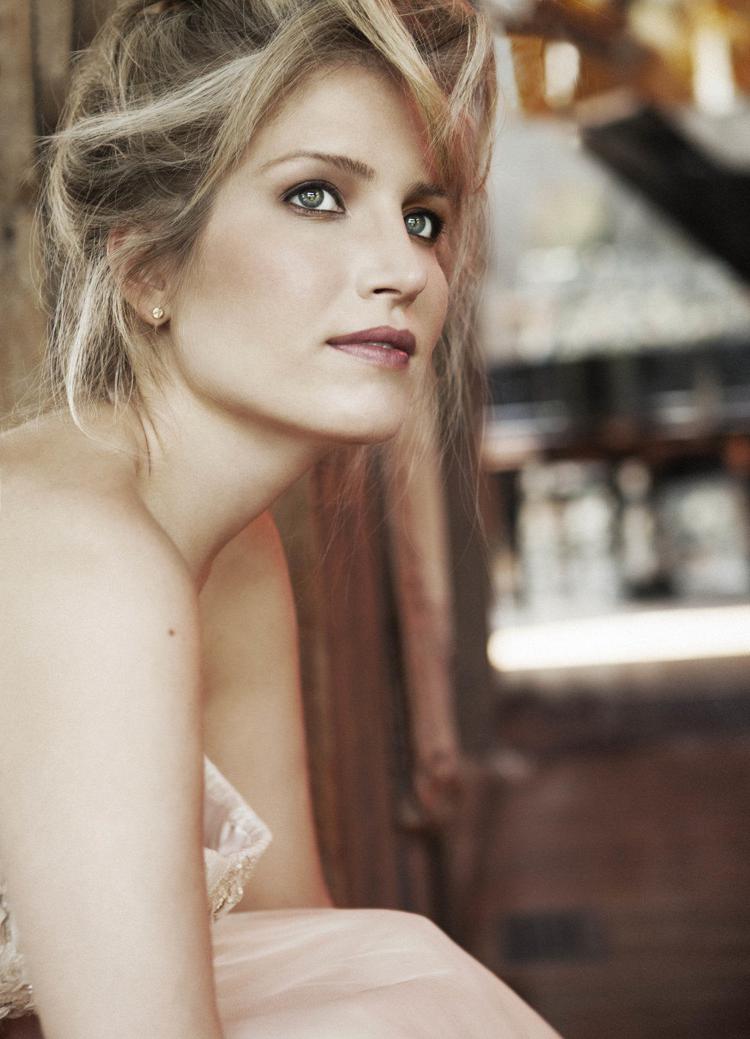 The Nov. 18 concert, titled "Sketches of Spain," also has the orchestra playing "Espana" by Emmanuel Chabrier and Edouard Lalo's "Symphony in G Minor." At the center of the program is Martinez performing "Nights in the Gardens of Spain" by Manuel de Falla, considered one of the great Spanish piano works of all time, said Alexander Platt, conductor and music director of the La Crosse Symphony Orchestra.
"Gabriela is a truly glamorous young artist, and she's just the best pianist to play this piece — whether you'd be in New York, Chicago, Minneapolis, or right here in La Crosse," Platt said.
Martinez won first prize at the Rubenstein International Piano Competition and was a semifinalist in the Van Cliburn Competition in 2005. She has bachelor and master's degrees from Juilliard School of Music in New York City. Since making her debut at the age of 7, Martinez has played with major orchestras and performed at Carnegie Hall and other renowned halls around the world.
Platt said Martinez is known for her lyricism and compelling interpretations. "She's just a fabulous pianist," he said.
"Nights in the Gardens of Spain" is based on the composer's home region of Andalusia, that region of Spain where the Islamic tradition made its greatest impact, Platt said. "Falla's series of three symphonic impressions convey the perfumed grandeur of all that was best about Old Spain," he said. "You truly feel transported to the gardens of the Alhambra. A real event, to finally here this gorgeous work live in La Crosse."
Platt said he has been eager to stage this concert since the orchestra played Maurice Ravel's "Bolero" five years ago.
"There is such a wealth of gorgeous Spanish music, by Spaniards and non-Spaniards alike," Platt said.
The orchestra also plays Lalo's short symphony. "This 25-minute symphony pulsates with the moods and rhythms of Spanish life: the bullfighters, the Flamenco dancers, the ancient churches, the running of the bulls," Platt said. "It's all there, believe me."
The concert concludes with Rimsky-Korsakov's Spanish orchestral showstopper, "Capriccio Espagnol."
"It is a real symphonic blockbuster," Platt said. "This five-movement suite is a musical tour through the Asturias region, another part of Spain rich in such traditions."
Rimsky-Korsakov originally conceived of the work as a violin concerto, and so the solo violin part is huge, Platt said. The orchestra's concertmaster, Wes Luke, who normally would play the solo, will miss the concert due to a prior engagement, but his replacement is Andy Liang, a new member of the Seattle Symphony Orchestra.
"It's a program not to be missed, full of passion and gorgeous sound," Platt said.