Woodstock doubleheader caps Riverside concert series in La Crosse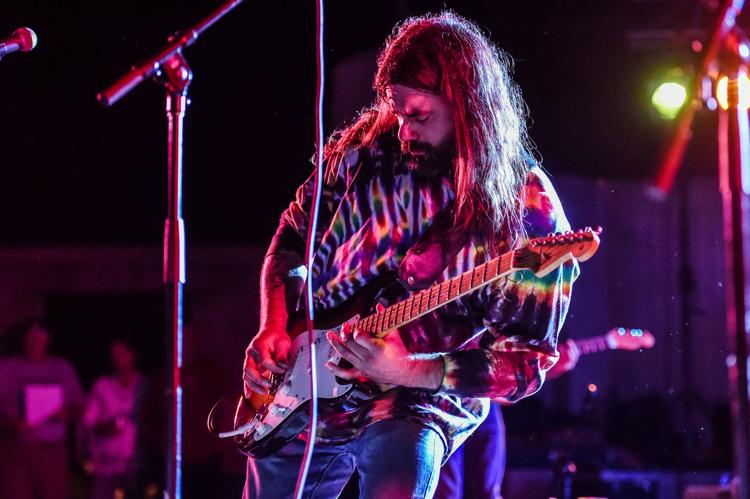 The event started as a way to cap the summerlong Moon Tunes free weekly concert series in Riverside Park and mark the 45th anniversary of the landmark 1969 music festival. The Moon Tunes show got a lot more bands on the band shell stage, many of which hadn't had a chance to play Moon Tunes before, and it has been a big hit, with crowds growing each year.
This year, the event itself is growing, too, adding a Wednesday show in addition to the traditional Thursday concert. But rather than have two nights of music from acts that played in 1969, the first night will feature bands that performed at the 25th anniversary concert.
"The 1994 Woodstock was a huge deal for people of my generation," said Gregg "Cheech" Hall, who has been in charge of lining up the acts for the Moon Tunes Woodstock show since the first. "Those bands were my Led Zeppelin and Rolling Stones, and now they're the classics."
Hall credited local singer Irene Keenan Jr., who has sung Jefferson Airplane and Janis Joplin songs at previous Moon Tunes Woodstock, with suggesting the idea, and Keenan is signed up to perform Melissa Etheridge tunes on Wednesday. She'll be backed up by the Seven Ravens Band, which includes her brother, Joe Keenan.
"She's just going to kill it," Hall said. "I'm almost doing that whole show just so I can watch her rock. I think that's going to be the highlight of the night for me personally."
Then again, Hall and his band, the Wrecking Ball, will cap the evening's entertainment with a set of music by Blind Melon, best known for the hit, "No Rain," and its memorable video featuring the young bespectacled girl in the bumblebee outfit. That was Hall's favorite band from the Woodstock anniversary concert lineup back in 1994. Hall's longtime friend, Lucas Hembd, will do the lead vocals with Hall and his band.
"He's the one who got me into Blind Melon as a kid," Hall said.
The Wednesday night concert also will feature the debut of area music icon Joe Cody, who will kick off the evening singing songs by Country Joe McDonald, who also was at the 1969 festival. Other bands getting tribute from the 1994 Woodstock festival include Collective Soul (performed by Weathered Pigs), the Violent Femmes (Mr. Blink), Nine Inch Nails (Red Sky Warning), Metallica (The Band That Should Not Be), Aerosmith (Floyd Turbo) and Red Hot Chili Peppers, featuring the Bandsaw Brothers fronted by Ryan Torgerson standing in for Peppers singer Anthony Kiedis.
"He's wanted to be Anthony Kiedis for years," Hall said with a laugh, adding that one of the coolest things about the 1994 Woodstock night is it gives bands that might not fit with the 1969 show format a chance to play at one of the area's biggest music events. "Between the two nights, almost all the heavy hitters in town are playing. What a great representation of the musicianship in this region. It's mind blowing."
This year's 1969 Woodstock tribute won't include ace guitarist Paul Matushek, who has been a highlight in previous years providing a Jimi Hendrix experience decked out in headband and fringed white leather jacket and backed up by bassist Nick Lanzel and drummer Mark Smith. But it will include a first-time Moon Tunes tribute to Sha Na Na, the band that played just before Hendix's festival-climaxing set back in 1969.
Yes, Sha Na Na, the band that had its own TV variety show in the 1970s dishing out elaborate, high-energy often-comical versions of 1950s pop, rock 'n' roll and doo-wop.
Woodstock was only the eighth gig for Sha Na Na, which started as a student a cappella glee club at Columbia University just a few months before Woodstock. That band was supposed to play on Friday at Woodstock, the day night of the festival, but got bumped and kept getting bumped until there was only one slot left — warming up for Hendrix as the first band to play early Monday morning.
The band's 1950s greaser look, campy choreography and throwback set-list threw some hippies for a loop at Woodstock, but judging from the movie footage of Sha Na Na performing "Teen Angel," plenty in the crowd also got a kick out of it. Sha Na Na's 12-song Woodstock set also included "Jailhouse Rock," "Come Go With Me," "Wipe Out," "Blue Moon," "Duke of Earl," "At the Hop" and "Get a Job."
Karl Wallin and his boyhood friends, brothers Scott and Tom Benson, were pre-teens in a small town near Marshfield, Wis., when Wallin got his hands on a copy of a Sha Na Na album from a musically savvy older cousin. They were smitten.
"We learned to harmonize through Sha Na Na," said Wallin, adding that the first band poster he ever put up on his wall was Sha Na Na.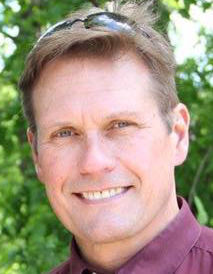 Scott Benson, who played with Wallin for a time in TravAce and the Generators and used to play with Wallin in a '50s band called The Atomic Tail Fins, might be an even bigger Sha Na Na fan. He has such strong connections with Sha Na Na that anytime the band performs within driving distance of his home in Eau Claire, Wis., he has comped tickets and backstage passes. In February, when Sha Na Na played in Baraboo, Wis., the band got Benson and Wallin up on stage to dance, and they wowed the band with moves taken from old Sha Na Na choreography.
Wallin, who once toured with a production of "Forever Plaid," pitched the idea of adding Sha Na Na to this year's Woodstock tribute to Hall, who gave him an enthusiastic "yes."
In true tribute fashion, the Sha Na Na act will be the penultimate band on the stage at Riverside Park, and it's going to get the full treatment, with costumes, choreography, props and some other subtle touches that hardcore Sha Na Na fans will recognize, Benson said.
"Our schtick is going to be great music that appeals to people 9 to 90. The whole idea is to make it kind of a musical theater experience," said Benson, who recently retired as a school counselor. "We are definitely going to try to capture the spirit and the energy and the fun of what Sha Na Na has been for almost 50 years. We will be greased and ready to rock 'n' roll."
In addition to Scott Benson and Wallin (an high school English teacher in Black River Falls who taught for a time in Holmen), the act will feature four other singers out front — Greg Grokowsky (of the Ultrasonic Duo), Greg Reierson, Pat McGinnis and Tim Camlek.
Tom Benson will play guitar and lead the band, which also will include Dave Carroll on drums, Bill Simon on bass guitar, and keyboard player Lisa Freedlund and guitarist Laun Braithwaite from The Sonic Beats, which plays a Creedence Clearwater Revival set just before Sha Na Na goes on.
Braithwaite will take the stage with a guitar that once belonged to David "Chico" Ryan, who played with Sha Na Na from 1973 to 1998 and played with rock 'n' roll legend Bill Haley on his last tour.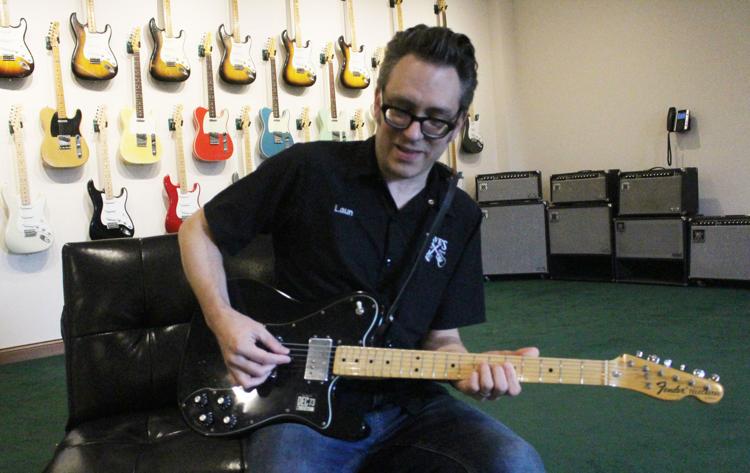 The black Fender Telecaster Custom came into Dave's Guitar Shop, where Braithwaite is a longtime employee, as a trade from an East Coast guitar dealer. "I got the guitar because it was one like Keith Richards used and one that I used to have, my first good guitar," Braithwaite said.
When Braithwaite looked in the guitar's case, he found "case candy" that included pictures and Sha Na Na tour paraphernalia, and through further investigation he discovered that it had belonged to Ryan. It has a distinctive 1973 Massachusetts vehicle license sticker on it, and included on the cover of Sha Na Na's "Hot Socks" album.
Other musical acts getting the tribute treatment at night two of the Moon Tunes Woodstock event include the Arlo Guthrie (done by Adam Palm), Grateful Dead (Flibbertijibbet), the Who (Actual Size), Santana (the Dave Rogers Band), Richie Havens (Henry Hanson), Crosby, Stills Nash and Young (Hans Mayer, Moriah Cody, Mary Cortese and Dan Sebranek), and Blind Baby Olin and the Workbenches ending the night with a set of Joe Cocker songs and a surprise bang-up ending just before the climactic fireworks.
This year's regular season Moon Tunes concerts had the chance for a Tuesday makeup show if the Thursday show got rained out, but there won't be any second chances for the Woodstock shows, said Terry Bauer, a Valley View Rotary Club member who got the concert series started.
"There's really no good option for rain, but we've always had good weather in September," Bauer said, adding that he's excited about the added Woodstock 1994 night. "It's going to be a really nice twist with a lot of great music."
The Woodstock shows start half an hour earlier than the usual Moon Tunes concerts (5 p.m.) and are scheduled to go half an hour past the usual 8 p.m. ending time and they could go longer, but there will be stage lights. Hall said he's got Ashley "Lucky" Worden as stage manager this year for Woodstock, which he hopes will keep things on schedule.
It's almost hard for Bauer to believe what Moon Tunes has grown into, and he actually is excited to start working on next year already. "It's become way beyond what I imagined," he said. "It'll get bigger every year. There's no stopping us. … We have some great concerts planned for next year already. We're going to need a bigger park."