Running an orchard business is no joke to La Crescent resident Rick Van Lin.

More cars pass through the stoplights in La Crescent each day than any other intersection in southeast Minnesota outside Rochester, yet there …

At the behest of the city engineer, the La Crescent City Council aborted its pursuit of an extension of Walnut Place through Veterans Park, an…
Latest News
After a few months of debate over what the Winona County administrator's job should entail – primarily focused on how much authority the posit…
An intoxicated man backed a bulldozer into the Mississippi River, got stuck, then got arrested early Aug. 5.

The Houston County Board has approved the sale of some private land that will start the process of creating a new natural area near Brownsvill…
News
Local
Obituaries
Crime and Courts
Education
Wisconsin
Strange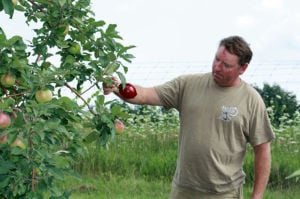 Running an orchard business is no joke to La Crescent resident Rick Van Lin.
Opinion
Opinion
Editorial
Columnists
Submit Letter
The day the cows were turned out to pasture each May was a sure sign that spring had arrived on the farm.
Features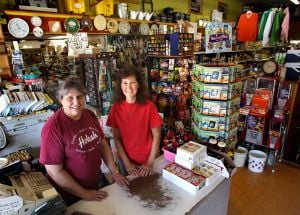 A decade ago, Carol Moore was operating three of downtown Hokah's key businesses — the Hokah Country Market grocery store, the Sidewalk Café and Hokah Hardware.
Region
Jackson Co.
Houston Co.
Onalaska - Holmen
Tomah
Viroqua
West Salem
Westby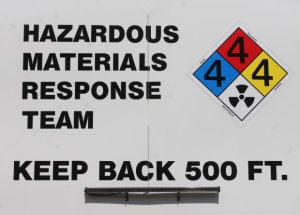 VIROQUA — Emergency responders often deal with people when they are at their most vulnerable and frightened, and on July 31, Vernon County's hazardous materials team was put to the test as two methamphetamine labs were searched near Hillsboro.
Content Match
Follow The Houston Co. News
Poll
Loading…
Are you in favor of how the city of La Crescent is going about increasing it's population to 5,000 in order to receive its state aid? And do you agree with the Hokah City Council's decision to not allow apartments at street level downtown?