Wildcat Landing and Campground in Brownsville recently got a much-needed boost to its recreational offerings.

Eighteen bicycles are on their way from La Crescent to Guatemala.

There's ample evidence this week that female participation in mixed-martial arts – "ultimate fighting" – is on the rise. For one thing, the 20…
Latest News
The Hokah City Council and the owner of an empty downtown storefront have come to a compromise … at least for now.
If all of the 2015 budget requests from county departments are met, Houston County taxpayers will need to come up with an additional 6 percent…
In a unanimous vote, the La Crescent City Council voted to proceed with an annexation petition at Monday night's meeting.
La Crescent Lancers
Caledonia Warriors

If the idea of running two miles in a sauna doesn't sound too appealing to you, then you have some idea of the conditions that faced the 300 runners that competed in La Crescent's "Crazy Buffalo" Cross Country Invitational Sept. 4 at Pine Cre…
Opinion
Opinion
Editorial
Columnists
Submit Letter
In spite of my efforts to inform myself regarding the upcoming school referendum, I found myself feeling that I still had questions needing answers. So I visited with Ron Wilke, Superintendent of Schools, to get some answers. Here's what I learned.
Features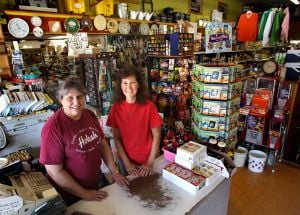 A decade ago, Carol Moore was operating three of downtown Hokah's key businesses — the Hokah Country Market grocery store, the Sidewalk Café and Hokah Hardware.
Region
Jackson Co.
Houston Co.
Onalaska - Holmen
Tomah
Viroqua
West Salem
Westby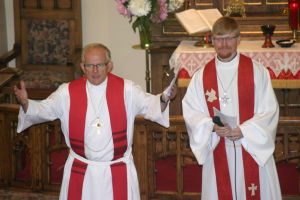 Joe Iverson has attained many milestones in his life including biking across the country, getting married, surviving cancer and becoming an ordained pastor. In August he attained his pastoral status and Sept. 20 will mark five years of being …
Content Match
Follow The Houston Co. News
Poll
Loading…
What's your favorite Applefest event?