The Houston County Fair has used its 154 years of operation to figure out a little something for everyone.
There are the wildly popular grandstand events like extreme bull riding, the demo derby and the tractor pull along with more activities like an apple pie desert contest, horse pull and live entertainment.
"I'm a little partial to the horse events," said Houston County Fair board member Kendra Van Gundy. "My daughter was involved in 4-H so she always participated in horse events."
The horse pull was brought back to the fair three years ago after a few years absence from the fair's roster.
"We try to get new music and entertainment in there every year," said Houston County Fair Board President Jeromy Johnson.
This year will feature four bands and a magician—GrassRun Band, Trouble Shooter, Six to Midnight, Red Dirt Road and Magic of Isaiah.
"Houston County Fair is really cool," said Annie Rude of GrassRun Band. "Our music is really traditional and gospel-based. We have a couple of newer bluegrass things but we like to stick to classics of bluegrass."
Although parts of GrassRun performed at the fair more than seven years ago as a part of the band Highway 52, this will be GrassRun's first official Houston County Fair performance.
"When we go on stage we take 12 or 13 instruments," Rude said. "They are all traditional blue grass instruments like banjo, fiddle, guitars, mountain dulcimer and autoharp. We all play more than one instrument."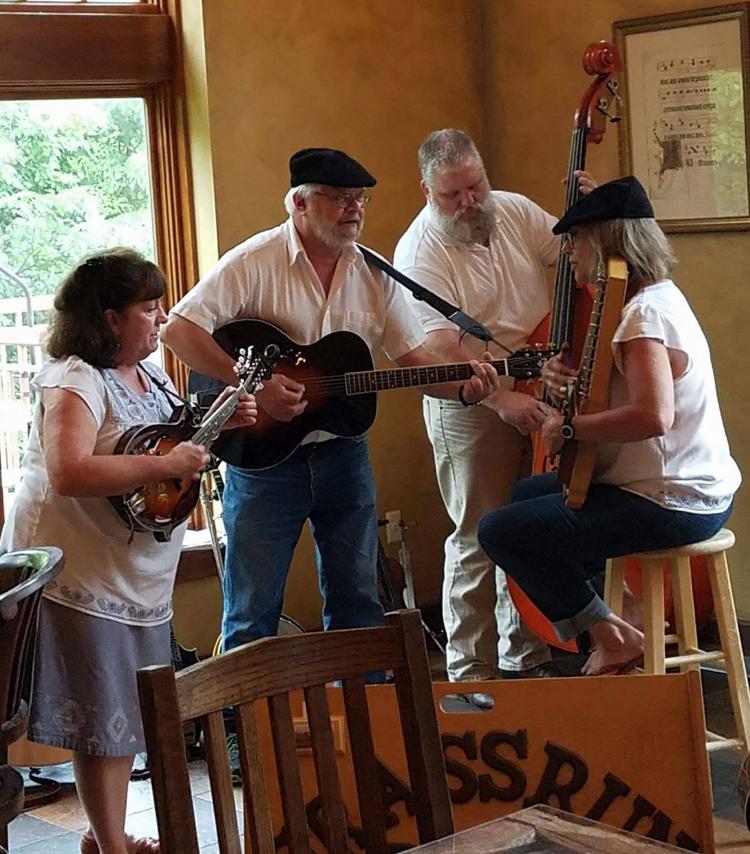 Although the music may be new and the events are tried and true, the Houston County Fair also draws crowds from all over the county and state for its established reputation.
"It's a great place to meet new friends and catch up with old friends," said Houston County Fair Secretary Emily Johnson. "A lot of locals come each year. A lot of people who used to live in the area come back too."
Without the 21 member board that meets throughout the year and the number of volunteers that make the event possible, the Houston County Fair would not be much to brag about.
"It's really the support of the community that keeps us going," Van Gundy said. "It's so much fun to watch local people compete in the different events. Watching the kids look at the animals, it makes all the work worth it."
This year's silent auction sales will go towards the fair board's construction plans for a new livestock building.
Over the past few months, the Houston County Fair Board Building Committee has looked at re-configuring the Houston County Fair's animal display barns. Currently, the committee is looking at constructing one livestock building.