Kaylee Johnson, 7, gets her face painted by Barb Breitung of Tappy's Face Painting at Spanferkel last weekend. For more photos of this year's …

There's a new way to find good books to read in Jackson County.

Black River Falls police officers Tom Cooper, left, and Andy Noack accepted an ALS Ice Bucket Challenge last week and took an end-loader bucke…
Latest News
A Trempealeau County woman charged with killing a toddler in her care by giving the girl a combination of the prescription painkiller oxycodon…
Wesley E. Boyles, 25, Black River Falls, is facing drunk driving charges after a rollover crash Aug. 16 on Basswood Road near Cataract.
A man who used a gun to hold two women at his house for about 10 days was arrested last week.
Features

Mindoro was bustling with good eats and good entertainment during its annual pork festival, and good weather helped draw some of the biggest crowds to Spanferkel last weekend.
Black River Falls tigers
Melrose-Mindoro Mustangs
The Black River Falls volleyball team got a win over West Salem last week. The Lady Tigers dropped the Panthers in four sets Sept. 2 and marked a feat it likely hasn't accomplished in years, co-head coach Kelly Schulte said.
Education

The Black River Falls High School Shooting Tigers represented the school at the National Youth Shooting event held July 14-20 at the National Shooting Complex in Sparta, Ill.
Opinion
Opinion
Editorial
Columnists
Submit Letter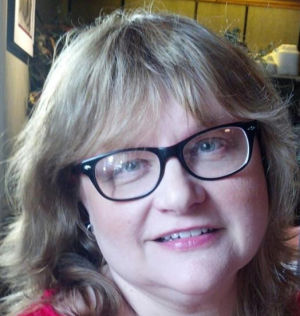 First off, let me get this out of the way. I am thrilled life continues. I have so much life to live, but there are times when the fact that "life keeps on happening or in some ways life kind of gets in the way."
Obituaries

BLACK RIVER FALLS, Wis. — Luanne Totten, age 64, of Black River Falls, died Sunday, Sept. 7, 2014, in Gundersen Healthcare Center in La Crosse, Wis.
For The Record
Justin D. Abbott-Gilbertson, 21, Black River Falls, was fined $175.30 for speeding in 55-mph zone (11-15 mph).
Region
Jackson Co.
Houston Co.
Onalaska - Holmen
Tomah
Viroqua
West Salem
Westby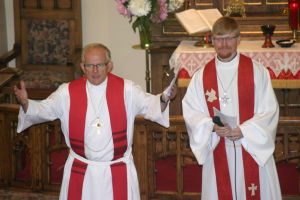 Joe Iverson has attained many milestones in his life including biking across the country, getting married, surviving cancer and becoming an ordained pastor. In August he attained his pastoral status and Sept. 20 will mark five years of being …
Content Match
Follow The Jackson Co. Chronicle