Three-year-old Addison Weikel of Black River Falls enjoys a large cup of blue shaved ice for a treat at the Karner Blue Butterfly Festival Sat…

Youngster Bryson McArthur of Black River Falls sat down to enjoy a blue snow cone on Friday afternoon of the 2013 Jackson County Fair. This we…

Jackson County Circuit Court Judge Thomas Lister always thought he'd become a physician.
Latest News
A Jackson County man will serve probation for an incident where his 6-year-old son shot his younger sister in the face with a shotgun.
A Black River Falls man is facing charges after his speeding car crashed into two vehicles and a boat before bursting into flames Saturday.
An Alma Center man has been charged in Monroe County with a 10th drunk driving offense.
Seasoned cowboys and cowgirls will put their bull riding and barrel racing skills on display at the grandstands this year.
Features
Melrose officials got wind that an old stage curtain full of village history was sitting unused right in their backyard just a couple weeks before the village marked its centennial.
Education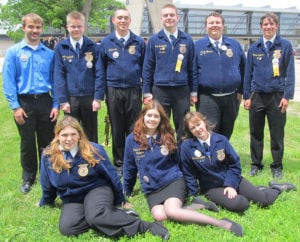 Nine members Black River Falls FFA members attended the 85th state convention held in Madison last month.
Opinion
Opinion
Editorial
Columnists
Submit Letter
Black bears should no longer feel solely terrorized and persecuted by hound hunters in training activities; the gray wolf has now joined their ranks.
Obituaries
FERRYVILLE, Wis. — Barbara "Barb" Czarnik, 59 of Ferryville, died Monday, July 21, 2014.
Jul 9

Jul 9
For The Record
Justin D. Abbott-Gilbertson, 21, Black River Falls, was fined $10 for operating motor vehicle w/o proof of insurance.
Region
Jackson Co.
Houston Co.
Onalaska - Holmen
Tomah
Viroqua
West Salem
Westby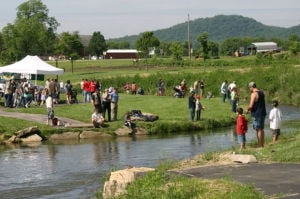 COON VALLEY, Wis. — The Coon Valley Business Association and La Crosse area chapter of Trout Unlimited will sponsor the Coon Creek Trout Festival on Saturday.
Content Match
Follow The Jackson Co. Chronicle