Ferguson, Mo reacts after a grand jury decided not to indict Ferguson police officer Darren Wilson in the death of Michael Brown, whose fatal shooting sparked sometimes violent protests.
Manchester won't leave it to beavers when it comes to a flooded roadway.

Peggy Perkins was blindsided when she was told her daughter died of a heroin overdose.

Blake Olson takes part in a weaving project at Third Street Elementary School in Black River Falls Monday. Olson and his second-grade classmat…
Latest News

A Shell Lake man has been charged after abusing his girlfriend and holding her captive under the bridge in Black River Falls.
A Merrillan woman was killed and another was injured in an accident in Eau Claire County last week.
A Black River Falls man has been formally charged in connection with the burglary of Nick's Pawn Shop.
Features
The Black River Falls Rotary Club hosted a community FUNdraiser at Castle Hill Supper Club on Oct. 18. The event included a social hour, appetizers, entrees, desserts, fun and games.
Black River Falls tigers
Melrose-Mindoro Mustangs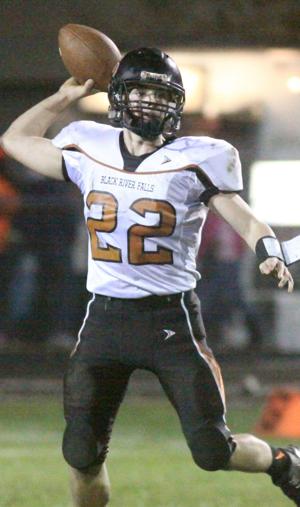 The Black River Falls Tiger football team caps its season with a 9-2 record, and while it will lose some key starters, head coach Jim Bible said the squad will return a core group.
Education
A Black River Falls High School student received second place in a national contest for designing a graphic in the school's journalism lab program.
Opinion
Opinion
Editorial
Columnists
Submit Letter
Could things be any worse than this? Crisis after crisis are piling up. There is a housing crisis (majority of population have inadequate housing); a food crisis (majority of population have inadequate food); fuel crisis (majority of populati…
Obituaries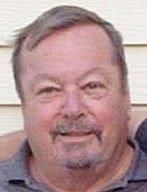 BLACK RIVER FALLS, Wis. — Steven H. Holthaus, 72, of Black River Falls passed away Wednesday, Nov. 5, 2014, at Banner Hospice House in Mesa, Ariz.
Region
Jackson Co.
Houston Co.
Onalaska - Holmen
Tomah
Viroqua
West Salem
Westby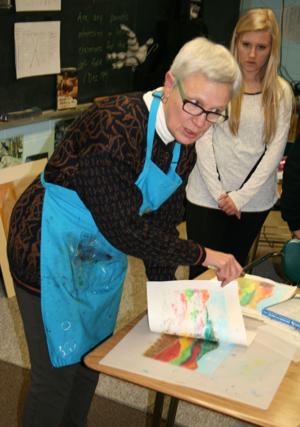 Marcia Thompson is showing a roomful of students a series of prints with chairs and aprons.
Content Match
Follow The Jackson Co. Chronicle