Recently, we discussed the relative merits of revamping the All-American burger by making it with 25 percent mushrooms. The main reasons behind the "blended burger" mania are that it would encourage us to start being more mindful of what we are eating and eating a bit healthier, and that it would improve our carbon footprint, giving future generations a better opinion of us.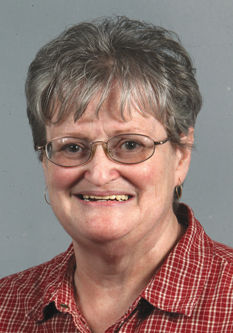 I left out the most interesting blended burger, however, so today I am going to tell you about it. In my opinion, it meets the requirements for a blended burger, but perhaps doesn't quite capture the spirit of the venture.
Let me tell you about chef Ann Hart's entry in this year's blended burger competition. Ann is a chef at Provence Market Café and Marketplace, Bridgeport, West Virginia. And she came up with a poutine blended burger.
And what the heck, you are probably asking, is a poutine? Wikipedia says that poutine is a dish that is believed to have originated in Quebec, Canada, in the late 1950s and is apparently wildly popular throughout Canada and parts of the northwestern U.S.
One version of its origin is that in 1957, a frequent patron of Le Café Ideal, Eddy Latresse, asked restaurant owner Fernand Lachance to serve him French fries topped with cheese curds. Lachance is said to have responded "ça va faire une maudite poutine!" ("It will make a damn mess!").
And just like that, the prototype for poutine was born. In the early 1960s a light brown gravy was added to keep the fries warm longer. And today, poutine is French fries topped with fresh cheese curds (less than 24 hours old is best, because the cheese curds' "squeak" seems to impact the diners' enjoyment) and gravy, served in a bowl.
Poutine is available in Canadian eateries ranging from greasy spoons to roadside "potato shacks" to pubs to ski resorts to hockey arenas. McDonald's, Burger King, Wendy's, A&W and Wahlburgers are some of the chain restaurants that serve poutine in Canada.
Canada celebrated "Poutine Week" in February of this year, and Jennifer Potter, editor of Foodnetwork.ca proposed poutine combinations to represent popular local ingredients from Canada's provinces. Those combinations included British Columbia: Dungeness crab and sautéed wild mushrooms; Yukon: Smoked salmon and citrus crème fraiche; Saskatchewan: Roasted beets and sour cream; and Nunavut (per Smart Lookup, "the newest, largest and northernmost territory of Canada"): Grilled caribou and caramelized onions.
But these combinations seem too orderly, too tidy, too thought out. Just reading about them makes me want to tuck a linen napkin in the neckline of my shirt.
French fries, cheese curds and gravy are just random enough to provide the delicious mess you are craving.
Most of the recipes called for a gravy made from both chicken and beef stock, saying that combo yielded the best flavor. Purists apparently chop the fries precisely ¼ inch square, make the stock from scratch and if-you-make-your-own-cheese-curds-so-much-the-better. Ha, ha, ha!! Those purists, they kill me!!
Never having tasted authentic poutine, I would probably settle for baked "crispers" fries and gravy from a jar, but I draw the line at 2-day-old cheese curds. I would insist on the squeakers. Or I might start scouring area restaurants to see if poutine is available at any of them.
But back to the recipes. I have included two poutine recipes today for your perusal, Ann Hart's poutine blended burger, and Tieghan Gerard of halfbakedharvest.com's authentic Canadian poutine. Read them through; then call me when you are ready to go restaurant-hopping to find a place where someone else makes the poutine for you.
Provence Market's Poutine Blended Burger
1½ pounds ground filet or use 80/20 ground beef
12 ounces cremini or other mushrooms
6 ounces cheddar cheese curds
2 tablespoons butter or vegetable oil
4 burger buns of your choice. (Ann Hart likes hard rolls or French bread)
Fries – handful per serving
Veal demi-glace or brown gravy
Mince 6 ounces of the mushrooms; add to ground meat. Mix mushrooms and beef until mushrooms are incorporated throughout. Divide into 4 patties. Prepare fries either in oven or fryer. Pan cook burgers on medium heat. Cast iron works great for this. As the mushrooms are raw, this burger is best if cooked medium well to well, and the mushrooms will keep the burger juicy. Slice remaining 6 ounces of mushrooms; saute in butter or vegetable oil. Put aside. Melt curds slightly by warming in microwave. Prepare gravy according to package instructions. Fry eggs however you like them. Toast buns. Place bottom half of toasted bun on plate. Build in this order – burger, sauteed mushrooms, fries, cheese, gravy and fried egg. Top with the top of the bun. You might want to have a fork and knife handy! And a large napkin! 4 servings (Ann Hart; Provence Market Café and Marketplace, Bridgeport, WV)
Authentic Canadian Poutine
4 pounds russet potatoes cut into ¼-inch matchsticks
2 of your favorite beers I used a Canadian beer
4 tablespoons unsalted butter
¼ cup flour or gluten free flour blend
1 clove garlic minced or grated
3½ cups low sodium beef stock
½ cup stout beer or more beef stock
1 tablespoon balsamic vinegar
2 teaspoons Worcestershire sauce
3 cups Cheddar cheese curds
Place cut potatoes in a large bowl; cover with beer and refrigerate 3 minutes to 2 hours, the longer the better. Make gravy: Heat butter in large saucepan over medium-high heat. Add flour; cook, stirring, until smooth, about 2 minutes. Add shallot and garlic; cook until soft, 2 minutes. Add beef stock, ketchup, stout beer, balsamic vinegar, Worcestershire and a pinch of salt and pepper; bring to a boil. Cook, stirring, until thickened, about 6 minutes. Keep over lowest setting while frying potatoes. Add more beef stock if gravy gets too thick. Pour 3 inches of oil into a 6-quart Dutch oven; heat over medium heat until a deep-fry thermometer reads 375 degrees. Drain potatoes; dry thoroughly with paper towels. Working in small batches, fry potatoes, tossing occasionally, until tender and slightly crisp, about 4 minutes; remove from oil and drain on paper towels. Increase temperature to high; heat oil to 425 degrees. Working in small batches, return potatoes to oil; fry, tossing occasionally, until crisp and golden brown, 2 to 4 minutes. Transfer to paper towels to drain; sprinkle with salt. Immediately divide fries among serving bowls. Divide cheese curds over fries. Pour piping hot gravy over each serving of cheese fries. Dig in immediately... as if you could wait! (Tieghan Gerard, halfbakedharvest.com)