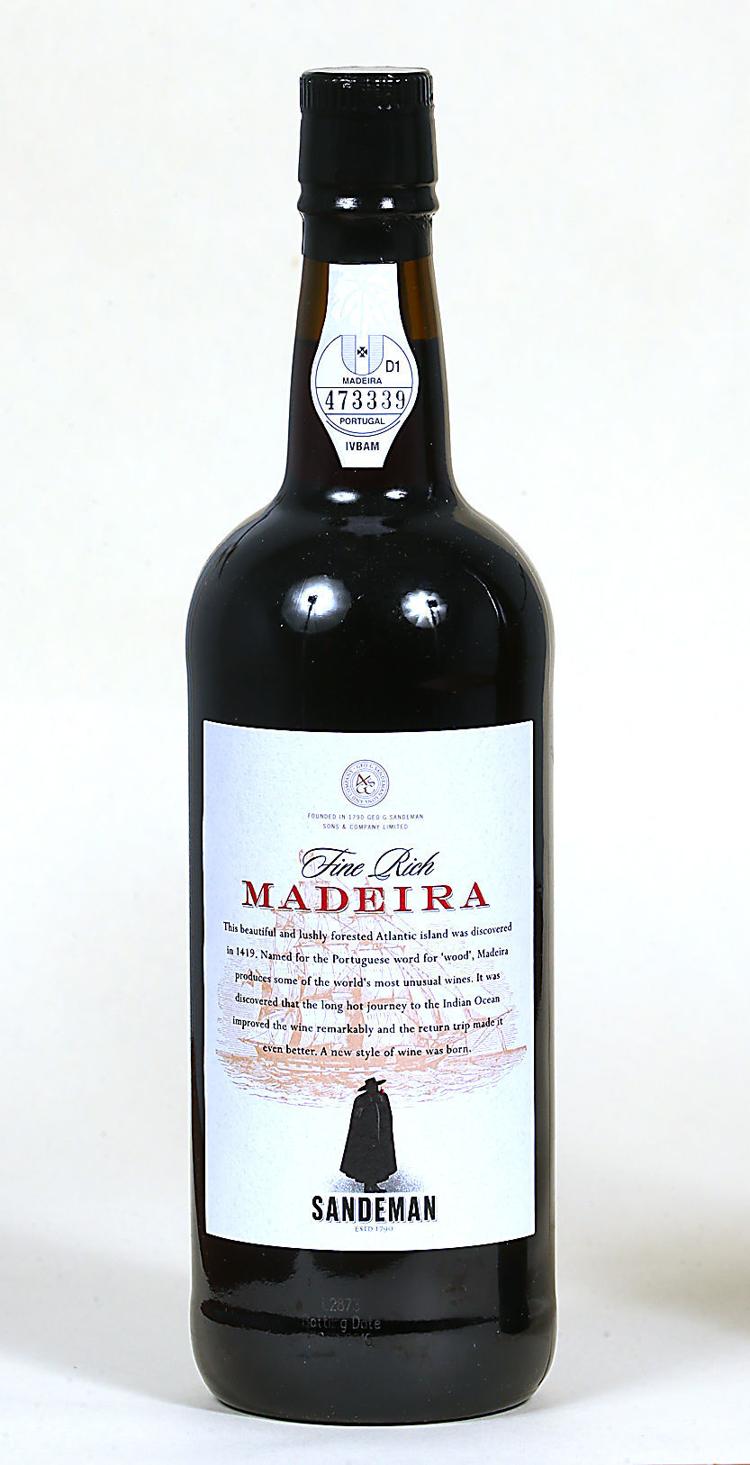 Madiera is a fortified wine with a unique character with a history.
Made on the Atlantic island of Madeira that was once an important shipping stop, the wine would heat and cool during its trip across the tropics. The heating process that caramelizes the wine makes it an excellent accompaniment to rich desserts and is often used in cooking.
This nonvintage offering is repeatedly heated and cooled for three months and aged for three years. The result is a brown wine with rich and nutty flavors. Serve semi-chilled. Can be enjoyed for up to a month.
Sherry: "A bouquet of raisin and prune with semi-sweet flavors of caramel, brown sugar, spice and walnut." (3.25 stars out of 5)
Chris: "A nose of brown sugar and licorice with flavors of caramel, hazelnut and fig." (3.5 stars out of 5)
Available from $16 to $20.
Coming next week: 19 Crimes The Banished Dark Red