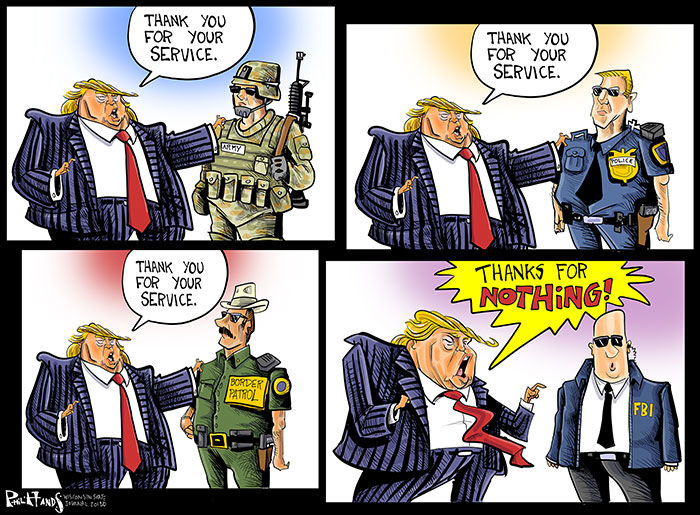 As featured on
A collection of recent cartoons from the desk of Wisconsin State Journal editorial cartoonis…
While President Donald Trump heaps praise on the police and the military, he is quick to bash and undermine the legitimacy of the FBI, which is part of an ongoing investigation into his 2016 campaign. 
A collection of recent cartoons from the desk of Wisconsin State Journal editorial cartoonis…
Thanks for reading. Subscribe or log in to continue.