Tamara Thomsen will share Wisconsin's rich maritime history in a lecture Thursday at the University of Wisconsin-La Crosse.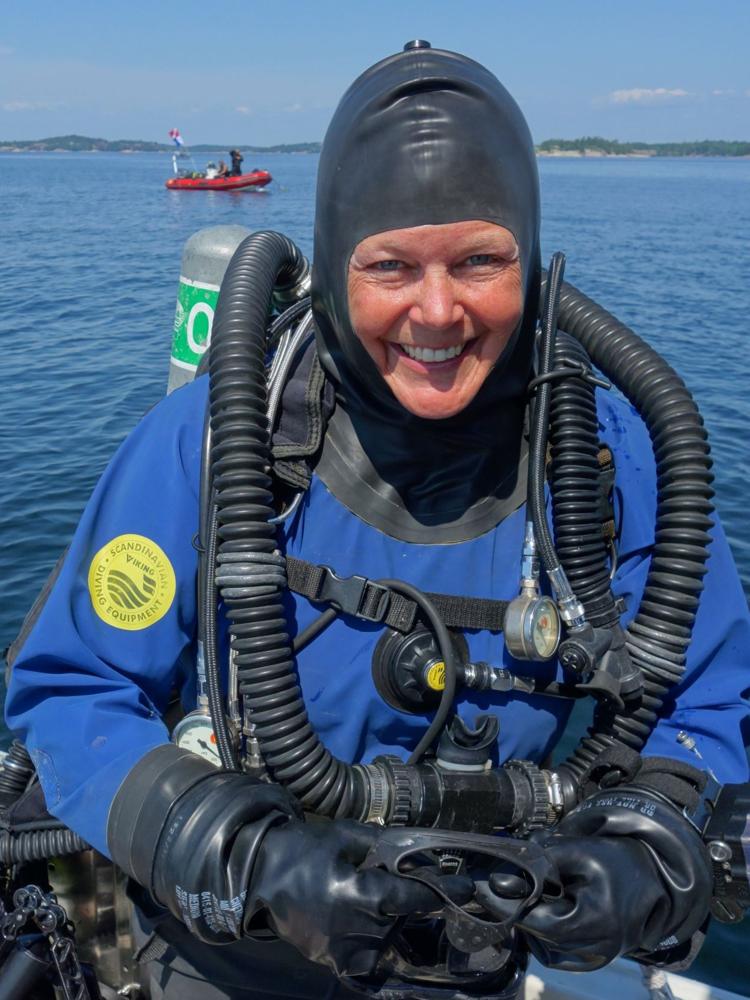 Thomsen, a Wisconsin Historical Society maritime archaeologist, will speak about the history of shipwrecks in the state's portion of the Great Lakes during a lecture at 7:30 p.m. in Room 3310 in the UW-L Student Union. Her talk is free and open to the public and follows a social at 6:30 p.m. and an award ceremony for this year's Mississippi Valley Archaeology Center James P. Gallagher Award in Archaeology Excellence.
During her presentation, Thomsen will explore Wisconsin's Great Lakes shipwrecks through underwater video, historic photographs and the sharing archaeological discoveries. Attendees can learn how the Wisconsin Historical Society documents the more than 190 known shipwrecks that act as time capsules of the maritime past.
"It should be entertaining for everyone," she said. "And it won't just be Great Lakes ships. I will also include some on the Mississippi (River)."
One of those wrecks still lies next to the city of La Crosse. The War Eagle, a famous paddle steamship, was built in 1854 in Fulton, Ohio, and had a 16-year career before sinking in flames.
During the Civil War, the ship functioned as a troop and supply carrier. It was purchased in 1866 by the La Crosse & St. Paul Packet Co. to transport passengers and freight between Galena and St. Paul.
On May 16, 1870, while unloading freight at the Milwaukee Railroad depot in La Crosse, the War Eagle's carpenter attempted to repair a leaking cask of kerosene. His lantern ignited the kerosene and rapidly spread to the vessel, the adjoining pier and depot, and nearby railroad cars. The fire destroyed the ship, caused at least seven deaths and damaged much of the pier.
The talk will feature three of the archaeological surveys done on Lake Michigan as well as work on a proposed national marine sanctuary that would include three Wisconsin counties and 39 known shipwrecks. Wisconsin has 729 known losses of vessels over 50 years old, she said, but researchers know the locations of less than a third of them.
"There is still quite a bit left to discover," she said. "We are still looking at three or four shipwrecks a year."
MVAC's James P. Gallagher Award in Archaeology Excellence will be presented posthumously to Dr. Thomas C. Pleger, a UW-L graduate whose subsequent career spanned 21 years of service in the UW System. Most recently, he served as president of Lake Superior State University in Michigan until his unexpected death earlier this year. MVAC founder James Gallagher will present the award to Pleger's wife, Teresa.