Onalaska's city attorney is investigating an unknown number of potentially mishandled cases in Coulee Region Joint Municipal Court.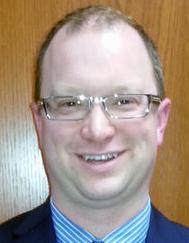 Onalaska City Administrator Eric Rindfleisch directed attorney Sean O'Flaherty to review the files after the court's new full-time supervisor earlier this year discovered at least eight bankers boxes that could contain unprosecuted citations and cases with unreported convictions.
Some cases may be years old, Rindfleisch said.
Founded in 2003, the Coulee Region Joint Municipal Court handles thousands of ordinance and traffic tickets issued by police in Onalaska, Bangor, Holmen, Rockland, West Salem, Campbell, Holland and Shelby annually. Municipal Court Judge John Brinckman and the Joint Municipal Court Committee, composed of representatives from all the municipalities, provide oversight. Brinckman declined to comment.
"I technically have little administrative authority within the Coulee Region Joint Municipal Court, but as the new administrator for the city of Onalaska, I took action so we can clean up the files and ensure all the work of the court in the past was done correctly," Rindfleisch said.
Unprosecuted cases means those cited aren't held responsible for violations and penalties won't be imposed if convictions aren't entered.
The purpose of the investigation is also to identify responsibility for the disorganization and to make organizational changes but Rindfleisch called the disorganization likely the "result of the lack of administrative oversight."
O'Flaherty's audit of the cases still is underway. Rindfleisch hopes for a report soon, and results will be presented to the Joint Municipal Court Committee, which meets next Oct. 19 unless it calls a special meeting.
"I want to know what the city's liability may be and the court's liability may be," Rindfleisch said.
The committee at its Aug. 17 meeting did not approve additional financial oversight of the court by Rindfleisch and the city's human resources director, although the Common Council could provide more oversight in the 2018 budget. 
The court's finances will now be managed by the city's finance department, while Brinckman and court staff are dedicated to managing court operations, Rindfleisch said.