WEST SALEM — Krista Beron was a connecting piece in the lives of her students and colleagues in the West Salem School District.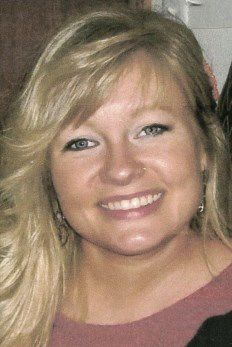 The 39-year-old art teacher from West Salem Middle School died Dec. 6 of breast cancer, but the connections she made with her students and peers will not be forgotten, according to West Salem School District superintendent Troy Gunderson.
Gunderson knew her as a colleague and former student: He was principal at West Salem High School when Krista was a student.
"She's the kind of person that makes people feel like the most important person in the world, and she was that way at 14, too," Gunderson said.
"Some people are magic. Krista was," he said.
It was that ability to connect with others that made her an effective teacher.
"You can have all the technical skills in the world, but you need to be able to connect to kids, and she went above and beyond in that area. She was so passionate about her kids, and she was so good with her co-workers as well. She was one of those people that glued the whole place together because she was so engaging," Gunderson said.
Beron started engaging with students in the district when she began teaching fourth- and fifth-grade art in 2004 after receiving her bachelor's degree in art education from the University of Wisconsin-La Crosse. She eventually returned to school to earn her master's degree in education and professional development.
Elementary school art teacher Angie Hemker was on the hiring committee. She said that there was no doubt Krista was the person they wanted. The two became close friends as well.
"She was the life of the party. We had a lot of fun outside of school and at school, too. She had the most infectious laugh. If she was laughing, someone else was going to be laughing, too," she said.
Beron moved to the middle school in 2007, a move that made her very happy.
"I think it was her ability to relate to students," Hemker said. "The middle school level was perfect for her I think because she was able to maintain control but also get to know them on a personal level, too. Her projects always related to the students, and they made her smile all the time."
Beron's mother, Cheryl Gilster, also appreciated the bond Beron had with students.
"I know she related to the kids and she allowed them to confide in her," Gilster said.
She recalled times when Krista found out that students were having troubles at home or families hit on hard financial times. She sat down with them after class and talked with them to see what she could do to help.
"She wasn't a guidance counselor," Gilster said, "But she cared for her students in the deepest of ways."
In 2015, when the district needed a computer programming teacher, Krista volunteered to teach a class of 24 high school boys about something she had little experience in.
"When she and I talked about it, I asked her if she thought she could do it," Gunderson said. "She had no doubt and she wanted those boys to be able to learn. It was a lot of extra work, and she lifted us up and gave us a helping hand when we needed it. She was selfless."
She was a creative artist.
"She dabbled in a little bit of everything," Hemker said. "She had a love for recycling things and making them into art, and she worked on jewelry, graphic design, prints, paintings, sketches and so much more."
When she wanted to learn something new, she would go to other area art teachers' homes and learn about them. She was always looking for the next challenge.
Beron had that creativity and uniqueness from her childhood.
"She was feisty," her mother said. "We called her Little Miss Bossy growing up."
Gilster recalled a family vacation that proved that Krista was keen on doing things her own way.
"If we were swimming, Krista wanted to be dry in the sun. If we were in the sun, she wanted to be swimming. She was steadfast in her beliefs and always had a mind of her own," she said. "She had an independent streak her whole life, and it came through in everything she did."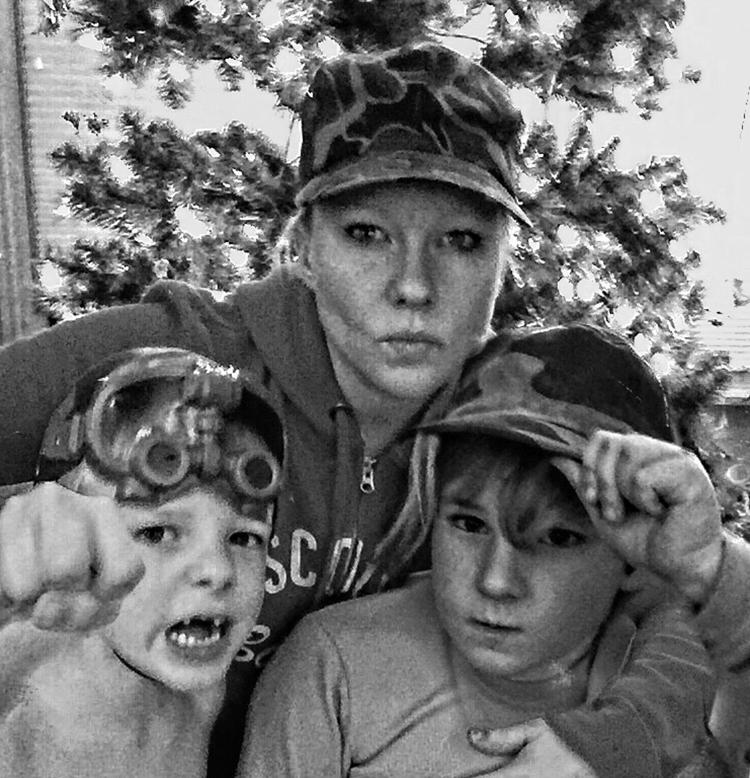 While she loved her students, her biggest joys in life were her sons, 10-year-old Brock and 8-year-old Jack.
"She was the definition of a hands-on mom," Hemker said.
"She was interested in whatever the boys were interested in and she dove into their interests with them," her friend recalled.
Krista Beron won't be teaching in the West Salem School District, but her impact will be her legacy.
"I am really sad, but I am so thankful," Hemker said. "She was the best."
Her mother and former boss agreed.
"I was overwhelmed by her colleagues and students and the things they had to say. My heart breaks for them because she loved them so much and that really showed in everyone who attended her service," her mom said.
For Gunderson, Krista Beron is an example of what educators should strive to be.
"There are great teachers and there are great employees, but Krista was both," he said. "She left such an impact on all of us. In the education business, we ask if a person can make a difference, and she definitely did.