Being named the official ambassador of the Big Blue Dragon Boat Festival in La Crosse won't turn Cathy Klug's head — because she has a solid reputation for making waves with a paddle instead of stroking her own ego.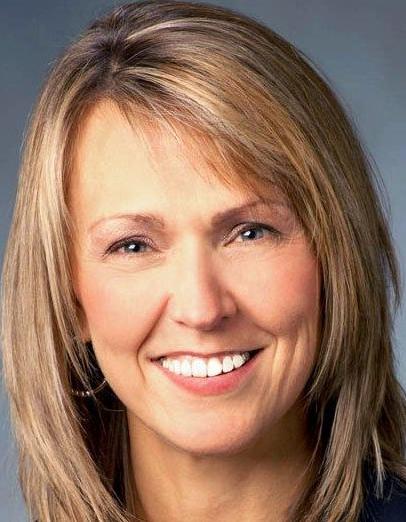 "What makes me feel good about Cathy is her great attitude — she shows up and is positive at every practice," said Lori Freit-Hammes, who coaches the Mississippi Sisters team on which Klug is one of 20 breast cancer survivors providing paddle power.
Klug, of Caledonia, was revealed as ambassador during a ceremony and reception Wednesday evening at the Weber Center for the Performing Arts. She never had heard of dragon boat racing before the inaugural competition on the Mississippi River in conjunction with Riverfest in 2013.
Mayo Clinic Health System-Franciscan Healthcare, which sponsors the event, separated it from Riverfest in 2015 and has elevated it to a two-day celebration. It features not only races attracting as many as 50 dragon boat teams from across the country, but also a festival featuring food, entertainment and games for children.
The July 14 and 15 festival will take place on the Black River at Copeland Park, its venue since the Mississippi flexed too much muscle and created dangerous boating conditions on the main channel in 2014.
Invitation had her at 'will you paddle?'
Upon receiving an invitation to participate in the initial dragon boat races, Klug said, "I was very excited, and I told my husband I was going to be on that boat.
"I was feeling I could be an example of somebody who has survived and an example of support," said the 62-year-old Klug, who had been diagnosed with breast cancer in 1997 but turned the disease back and was considered a 15-year survivor when she participated in the initial competition.
"I really enjoyed it," she said — so much so that she participated again in 2014.
Husband John, whom Klug treasures as her No. 1 supporter, also paddled the first year, when the team was mixed, and has served as a standby crew member since then.
The mother of four grown children, Klug faced a setback in 2015, when doctors found that the breast cancer had returned, a shock that she acknowledges — sometimes tearfully — continues to haunt her.
"It's tricky. It's a lot different, and I'm still not through it. I have some good friends who help me remember my faith," said Klug, a retired schoolteacher who is a member of St. Mary Parish in Caledonia.
"Prior to surgery, I was very scared," she said. "A friend talked to me and told me to let God help. That calmed me."
Klug, who has had a bilateral mastectomy, said that, in addition to John, she also drew courage from her parents, children and a large family, including three grandchildren in La Crescent.
"The dragon boat team is another thing," she said. Because all team members also are survivors, "everybody knows you and what you've been through. They can support and help you in a different way because of that."
That backing was especially important after surgery when it came time to hear the results.
"That is supposed to be a good day," she said. "They told me they had gotten the cancer they were after, but there still was some in the margins. Then I had a choice to make, on whether to have another surgery."
Klug, who opted for surgery and has been cancer free since then, said she is open to sharing her story and serving as ambassador because "part of this is, Why this is happening? I don't mean a pity party, like 'Why me?', but What is my body doing?"
Her willingness to talk about the disease, as well as her speaking ability in front of crowds — teaching math to middle and high school students requires a degree of aplomb — tilted the ambassador choice in her favor, said Sheila Perkins, a member of the selection committee.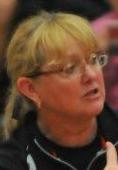 "We look for someone who is willing to talk about her experience. Not everybody is willing to — or able to," said Perkins, a cancer survivor herself who retired after 18 years as volleyball coach at the University of Wisconsin-La Crosse in 2012 after compiling a school record of 362 wins.
"It's not like a Miss La Crosse contest," Perkins said. "Cathy had quite an experience, being a long-time survivor whose cancer recurred. Her speaking, with experience as an educator, is valuable to people in La Crosse and all over to help them understand the disease."
Perkins, who retired from teaching at UW-L three years ago, is on the dragon boat festival's organizing committee and enlists her fitness and coaching background to train crew members physically.
"It's good to have transferrable skills," said a laughing Perkins, who also is an instructor at the YMCA as well as being a private fitness coach.
Switch from supporter to supported
Cancer surgery and physical and mental stress left Klug too weak to participate in Big Blue in 2015, Klug said. But she returned to the competition last year, when she experienced a shift in the team's karma.
"Last year, it was different," she said, tears forming again and her voice shaking. "I was more being supported. I needed to be around the gals."
Klug's presence on the team is a boost for the gals, said Freit-Hammes, whose involvement since the first Big Blue has escalated to the point at which she has become a certified coach with aspirations to compete on the national and perhaps even international level.
The 20-paddler teams, as well as a drummer at the bow and a person to steer from the stern, generally are divided into three sections on the boats, Freit-Hammes said.
The first three rows are the pacesetters, who set the team's timing and need to paddle without getting frustrated, she said. Paddlers in rows four through seven — labeled the "engine room" — need to be strong, delivering firm, confident strokes, she said.
Team members in rows eight-10 are known as the rockets, "which is tough because of all the water stirred up by the other paddles. You have to plant your blade" and paddle with strength, said Freit-Hammes, Mayo-Franciscan's health promotion director.
"Cathy can do well in any position, and she tells me to put her wherever I need her," she said. "That gives me flexibility as a coach. I love that she is such a team player."
Klug, who enjoys bicycling and walking, said, "I don't really consider myself an athlete, but I wasn't intimidated" during her first experiences in a dragon boat and those since.
Motion helps survivors regain strength
Dragon boat racing, which dates back more than 2,500 years in China, features colorful, canoe-like boats that are 40 to 50 feet long, decorated like dragons. In modern times, the sport has earned a special niche among breast cancer survivors.
The link came after Canadian sports medicine doctor Don McKenzie concluded during a research project in the 1990s that dragon boating benefits survivors' health through exercise and social well-being through teamwork.
Klug testifies to those benefits, saying, "The paddling motion is to help people struggling with strength improve, and the support of the team is very important."
Although the sport is competitive, and the Mississippi Sisters hope to win, there is no shame if a member tires and rests her paddle on the gunwales, Klug said.
Not one to brag, Klug said being chosen ambassador is a humbling experience, especially because so many talented paddlers could have been chosen, after learning the sport since Mayo-Franciscan brought the sport to the Coulee Region.
"I enjoy being with teammates out on the water," she said. "There is a calmness in the water, but there's also a wildness in the water.
"We want to be strong, and we want to be good, but we also are supported. It's very clear that that's what it's all about."