Prosecutors have charged the brother of a man killed by La Crosse police earlier this month with threatening to kill two officers.
Police were called to Isle la Plume on Sunday after a kayaker on Swift Creek reported a "scruffy" man on the shore had threatened to kill him. An officer found 51-year-old David Burzinski seated in a tent near the shore with a bottle of vodka, according to a criminal complaint.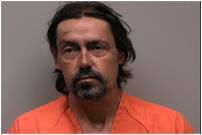 Burzinski repeatedly told the officer to shoot him, "like officers had shot his brother," and then said he was going to kill the officers at the scene and their families, according to the complaint. Police took him to the hospital, where he continued to threaten officers and registered a 0.3 percent blood-alcohol concentration on a preliminary breath test.
Burzinski was released Monday on a signature bond with a condition he consume no alcohol.
Police returned to the island Thursday for a complaint of people camping on city property when they again encountered Burzinski, who asked if they were going to shoot him. According to the complaint, Burzinski told the officers his "life is hell" and that he was going through a rough time because of the death of his brother.
On the way to the hospital, where Burzinski registered a 0.396 percent blood-alcohol concentration on a breath test, he threatened to kill both officers with a baseball bat and later said when he got out of jail, "I'll come and see you."
Burzinski was charged Friday with two felony counts of threatening an officer, obstructing an officer, disorderly conduct and felony bail jumping. Judge Todd Bjerke imposed a $1,000 cash bail with the condition that Burzinski abstain from alcohol.
On Aug. 13, two officers fatally shot 54-year-old Roger Burzinski after he stole a woman's car at gunpoint, led police on a high-speed chase and crashed with the woman's 1-year-old child in the back seat. Neither the child nor the officers were injured in the incident, which is under investigation by the Wisconsin Department of Justice.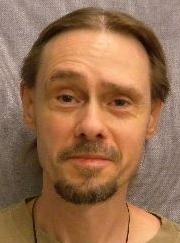 Roger Burzinski, whose criminal record stretched back to 1980, had been released from prison in September after serving 11 years for armed robbery.
Another brother, 56-year-old Randy Burzinski, was subdued without lethal force in 2015 when he swung a knife at an officer who had come to arrest him for a probation violation. He was later sentenced to four years in prison.