Business community members had plenty of questions Wednesday about a proposed new half-percent sales tax La Crosse County is looking at to fund road work. The verdict on whether the county can count on business community support ahead of the April 4 referendum, however, remained to be seen.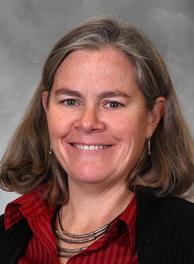 La Crosse County Board Chairwoman Tara Johnson and county Highway Commissioner Ron Chamberlain laid out the case for the new tourism-related sales tax at a joint meeting of the La Crosse Area Chamber of Commerce, Downtown Mainstreet Inc. and the La Crosse County Convention and Visitors Bureau.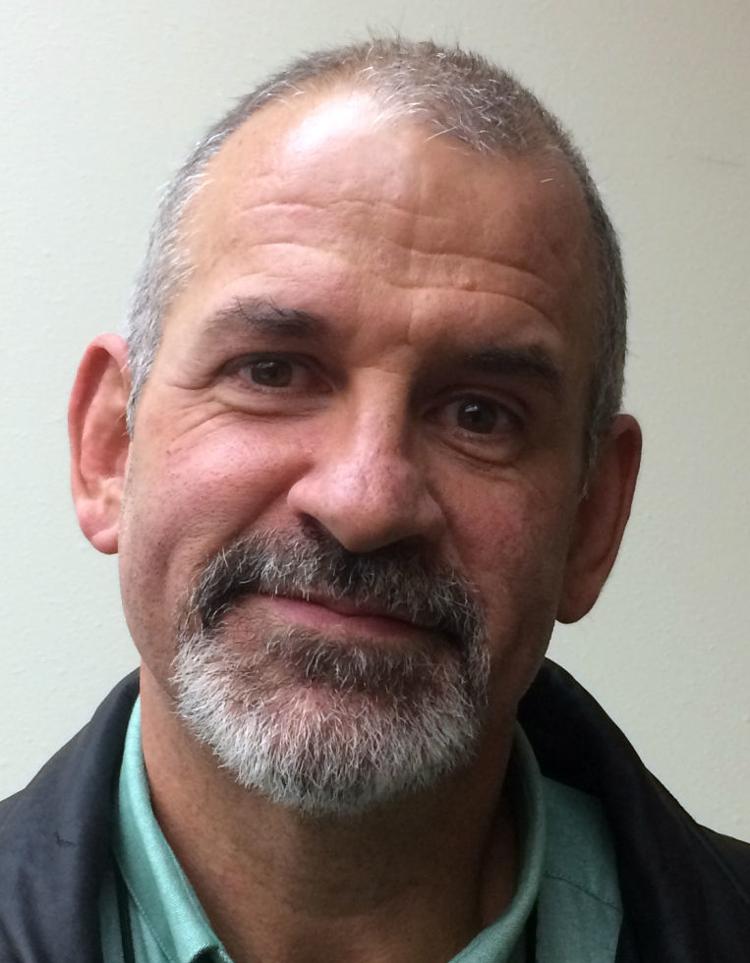 Johnson and Chamberlain summed up the situation in a nutshell. State-mandated revenue caps have been in place since 1992, and in the past 20 years the state has fallen increasingly short of paying for 30 percent of local road costs. The state now is paying 17.5 percent of local road costs, Chamberlain noted, adding that 83 percent of Wisconsin's local road costs are paid for through property taxes, with only 17 percent of those costs coming from the state gas tax and registration fee revenue.
The biennial budget proposed by Gov. Scott Walker does have an 8 percent increase in local transportation aids, but that translates to only $127,000 in increased funding for the county over two years.
In addition, Chamberlain said, increases in asphalt costs have far outstripped inflation. Asphalt is a byproduct of gasoline refining, he explained, but refineries have gotten better at making gasoline so there is less waste. Asphalt has gotten more scarce as a result, so while the price of gas might be relatively low, the chief material used in road work keeps getting more expensive.
Because of these factors, most Wisconsin counties in the state have fallen far behind on road and bridge rehabilitation. La Crosse County has more than $87 million in needed road and bridge projects identified, and at the current rate of spending — which includes about $2.7 million per year in borrowing — it will take 58 years to get "caught up," Chamberlain said.
The problem with borrowing is the county would get less and less bang for its buck as interest costs mount. "It is not a sustainable funding option for us," Johnson said.
The county board in the past couple years has discussed a "wheel tax" — an add-on to the vehicle registration fee — but it was not a popular option.
"The wheel tax went nowhere real fast. We have not had an appetite for a vehicle registration fee in this community," Johnson said. "We have worked tirelessly to come up with innovative ways to pay for roads. We are trying to figure out a long-term solution for how we pay for roads."
The solution the county is looking at now is a premier resort area tax, an extra sales tax charged at businesses designated as tourism-related. It's an option that has been around for 20 years for municipalities or counties where at least 40 percent of the equalized property value is accounted for by tourism-related businesses.
Wisconsin Dells and Lake Delton qualified to declare themselves premier resort areas, and four other municipalities have been granted exemptions to the 40-percent requirement by the state Legislature: Bayfield in 2003, Eagle River in 2006, Stockholm in 2014 and Rhinelander, which started charging its new sales tax on Jan. 1.
No county has sought a premier resort area tax before, and the advisory referendum topic on the April 4 ballot aims to gauge public support for the tax and, if there is support, help local lawmakers make the case in the Legislature for an exemption for the county. If the legislation is passed and signed by the governor, a binding referendum would be required before the tax would go into effect.
The tax would go a long way toward helping the county catch up on road work. The state Department of Revenue estimates that the tax, which would apply at roughly half the county's retailers, would generate $6.6 million per year. That's well beyond the county's target of gaining $5 million per year for transportation infrastructure, so the county plans to share 25 percent of the tax proceeds with county municipalities to help pay for their road projects.
Johnson said if the new tax were only paid by county residents, it would translate to a cost of $142.54 per household, with an average family size of 2.4 people. County officials don't yet have an estimate on how much of the sales tax would be paid by visitors from outside the county, but having visitors help pay for road work is one of the big attractions for the tax.
To generate the same amount of new funding with a wheel tax would require about $60 to $70 per vehicle, Chamberlain said, and none of that would be paid by visitors. Nor would it be paid by owners of big trucks, he added, which have much to do with the need to fix roads than passenger vehicles.
Once the county has paid off its existing debt for road projects, Johnson said, the county property tax levy would go down, but she didn't have specifics yet on how much they would go down or when that would happen.
One of the most difficult questions at the Chamber meeting to answer had to do with what businesses will be required to collect the tax. Becky Haines, a tax specialist with the state Revenue Department, provided a list of 44 business types where the tourism tax would be applied, but she said her department can't provide specifics ahead of time about which La Crosse County businesses would have to charge the tax.
The tax applies at businesses with certain Standard Industry Code designations, which have to do with where the majority of revenue for the businesses come from. A business's SIC is considered proprietary information, Haines said, so there is no simple way for the county to determine that information.
Only one person among the roughly 60 people at Wednesday's meeting spoke up against the premier resort area tax idea, and he shared this view before Johnson or Chamberlain had spoken. "This appears to be for smaller communities that have a lot of tourism, and I'm going on record to say I don't support this tax," said Rick Hamilton, a real estate broker and rental property owner.
Vicki Markussen, the Chamber's executive director, said she planned to send out a survey to Chamber members by the end of the day to gauge their views on the tax. Depending on the results of the member survey, the Chamber could work for or against passage of the referendum, so getting feedback is vital, she said.
Nobody disputed that the county's roads need more investment, and Markussen noted that even though it is a new tax, the county's plan has the advantage of having visitors share in the cost of upgrading local roads. "The county is not the enemy for proposing this solution," she said.
After the meeting, Nick Roush, president of the North La Crosse Business Association, said he will need to do more research before he makes up his mind, although there was no question in his mind that there is a road funding problem.
"The money has to come from somewhere," Roush said. "What I see right now is a math problem. I don't know of this tax is the right answer, but we need to have some answer."