The Western Wisconsin AFL-CIO labor council is under new leadership for just the second time in 22 years after handing the reins to a new generation.
Council members on Wednesday unanimously elected Tyler Tubbs of Holmen as the next president of the organization. He will succeed Bill Brockmiller, who did not seek a fourth term.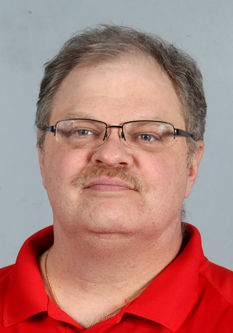 Tubbs, 26, is a locomotive engineer for BNSF Railroad and has been a council delegate for the Brotherhood of Locomotive Engineers and Trainmen local union.
Both his father and grandfather were members of the Teamster's union, building refrigerated trucks for Johnson Truck Bodies in Rice Lake, Wis. Tubbs said when he hired on with the railroad in 2012 his grandfather explained the importance of the union.
"These are your brothers," Tubbs said. "You're your brother's keeper."
The AFL-CIO is not a union but a federation of 55 national and international trade unions that promotes workers' rights. The Western Wisconsin council aims to improve safety, rights and wages for all working families in this part of the state.
Brockmiller said the council has also tried to be a positive social force in the community, holding a seat on the United Way board and holding events such as the Labor Day parade and a kids' fishing event.
Brockmiller, who's led the council for the past six years, said he recommended Tubbs for the president's job when he decided to step back. Brockmiller will now serve as treasurer, a role previously held by Terry Hicks, who was the previous council president from 1996 to 2012.
"What I saw was enthusiasm," he said. "So far I've seen dedication."
Brockmiller, who is 53, is also hopeful about passing the torch to a new generation after 22 years under the leadership of baby boomers.
Hicks, 71, said all organizations — from unions to churches — struggle to compete with modern technology and a changing sense of social responsibility.
"It's not just the labor movement that's having trouble attracting younger generations into leadership," he said.
Tubbs himself is reluctant to identify with the millennial generation, which he thinks has a bad reputation.
"Yeah, but I'm not afraid to work," he said.
That's good, given the current state of the labor movement.
Once among the 10 strongest union states in the nation, Wisconsin has seen the country's biggest drop in union membership during the past two decades.
At the turn of the century, Wisconsin had about 456,000 union members, and nearly one in five workers was represented by a union, according to data from the Bureau of Labor Statistics. By 2016, membership has fallen to just 219,000, and only 9 percent of all workers have union representation.
During the same time period, total U.S. union membership dropped from about 13.4 percent to about 10.7 percent.
"Anybody who lives in Wisconsin … understands the union movement has been knee-capped," Hicks said. "It's hard to attract folks when your organization is perceived as not successful, not having the power it once had."
Tubbs acknowledges the challenge of maintaining union membership in the age of Right to Work laws, which prohibit unions from requiring workers of unionized shops to belong. He said some of his fellow engineers — who are covered by federal labor laws — grumble about the high dues, but many also realize that without the union they wouldn't have as good a contract.
"We've got a positive attitude about things and keep walking forward," he said. "In order to stay together we've got to stand together."