A La Crosse man was sentenced to probation and a year in jail Monday for his role in a 2015 home invasion that resulted in attempted homicide charges.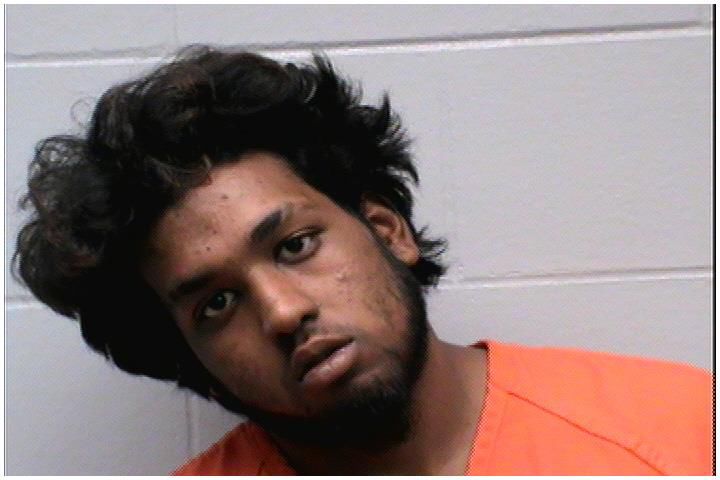 According to police reports, Sir Abraham Gallegos and Paul Thomas Jr. entered an apartment at 825 King St. in the early morning hours of Sept. 19. Gallegos dragged one of the residents out of bed and prodded him with a stun gun while demanding money.
When the victim's roommate emerged, Thomas pointed a gun at his head and pulled the trigger, but the gun failed to go off. Thomas then pistol whipped the man before he and Gallegos fled, leaving behind a phone and the gun magazine, which had traces of Gallegos' DNA.
Gallegos, who contends he was going to fight someone he had met earlier at a party and was unaware Thomas had a gun, was charged with attempted homicide as a party to the crime. That charge was dismissed when he pleaded no contest to armed burglary.
Now 21, Gallegos told Judge Elliott Levine he "feels horrible" for his crime and has been working to address substance abuse issues and has enrolled in Western Technical College, where he plans to study business.
"I am trying and willing to do anything I can to get my life in the right direction," he said.
Friends and relatives asked Levine to spare him prison, saying he has accepted responsibility for his crime and is working to be a better person.
"When this man talks, see the change," said his uncle, Monteque Canady. "Don't let this mistake he made be a dagger in his life."
The oldest child of a single mother who struggled with addiction and spent time in prison, Gallegos has helped raise his nine younger siblings.
"He has come a very long way with the hardships he was dealt," said his mother, Olga Gallegos. "If anything else, I ask that you not take my rock from me."
The state sought an undetermined prison sentence, arguing it was warranted by the severity of the crime.
"This wasn't just a fight. This was a home invasion," said prosecutor John Rejowski. "If it weren't for a loaded magazine falling out … John Steiner wouldn't be alive today."
Neither victim spoke at Monday's sentencing.
Thomas, 21, was sentenced in March to 7 years in prison for his role in the home invasion and faces another two years on unrelated weapons charges. He was shot in the arm about a month before the home invasion during a rash of gun violence in the Washburn neighborhood in which his father was also shot.
Levine sentenced Gallegos to five years probation and one year in jail to be served on house arrest so that he can go to school and continue working to pay back more than $6,000 in restitution.
"That's the punishment aspect," he said.
Levine said the severity of the crime made the sentencing decision difficult but ultimately decided Gallegos is more likely to be rehabilitated on probation.
"I think in the long run the community is served better and protected more by not sending you to prison," he said.