The Midwest is just past midway through a full two-week cold snap.
After a New Year's Day high of 3 degrees at the La Crosse Regional Airport and an expected overnight low of minus-9 — and what now seems to be a daily wind chill advisory lasting till 11 a.m. — today's projected high temperature will at least reach a double-digit 12 or 13 degrees.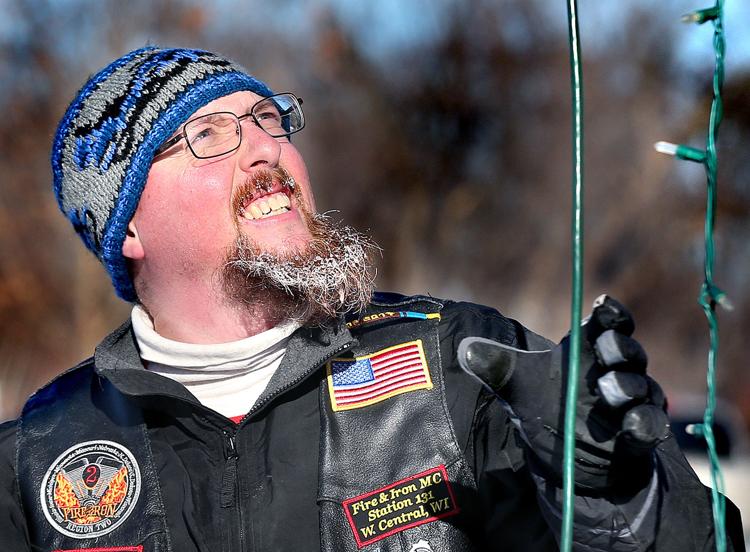 Then it's back to single-digit highs till the weekend, according to the National Weather Service, with the first high in the normal range on Sunday: a relatively balmy 26 degrees.
The weather service issued wind chill advisories covering a vast area from South Texas to Canada and from Montana and Wyoming through New England.
Despite sub-freezing temperatures and a warning of potential hypothermia from the local fire chief, throngs of people took part in the annual dip in Lake Michigan off Milwaukee, warming up later with chili or heat from a beach fire pit.
A similar event was canceled on the Chicago lakefront. As thick white steam rose from the lake, organizers said the arctic blast made jumping into the lake too dangerous.
"I'm not happy about it. But I was down by the lake and, gosh, if you were dropped in there, it'd take you 10 minutes to get out," said Jeff Coggins, who helped organize the thwarted Chicago event.
In Aberdeen, S.D., the mercury dropped to a record-breaking minus-32. The previous New Year's Day record had stood for 99 years.
The temperature in Des Moines reached 20 below, and city officials closed a downtown outdoor ice skating plaza and said it wouldn't reopen until the city emerged from sub-zero temperatures.
It's even cold in the Deep South, frozen pipes and dead car batteries were concerns from Louisiana to Georgia as overnight temperatures in the teens were predicted.
The Milwaukee County Medical Examiner's office said two bodies found Sunday showed signs of hypothermia.
They included a man in his 50s found on the ground in an alley and a 34-year-old man. Police believe the cold weather also might have been a factor in the death of a man in Bismarck, N.D., whose body was found near a river.