Fourteen months after breaking ground, Colgan Air Services will celebrate its new Customer Welcome Center with a grand opening Friday, Dec. 15, being held in conjunction with the facility's 25th anniversary.
Colgan Air Services, owned and operated by CEO Tim, a former corporate pilot, and wife Deborah Colgan, with son Christopher and daughter Kelly Colgan-Hammen, opened in 1992 next to the La Crosse Municipal Airport, and serves as the area's largest fixed-base operator, offering aircraft rental, maintenance and management as well as flight training and charter services. In June, the building received its first major upgrade in over two decades, with the completion of the 3,240-square-foot Customer Welcome Center.
"This is an exciting new addition for us," said Colgan Hammen, president of Colgan Air Services. "It's more spacious, more open, with lots of natural light."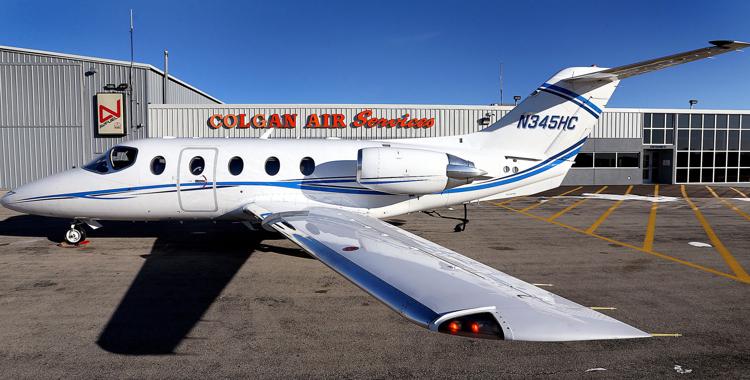 The addition, constructed by Kirchner Custom Builders, boasts floor-to-ceiling windows offering a full view of the runway and the Minnesota bluffs along with comfortable lounge seating, a fireplace, widescreen TV and spacious conference room for press conferences, government visits, meetings and seminars. Colgan Air Services sees around 30 visitors a day, and Colgan Hammen says the Customer Welcome Center has received "compliments all around."
Customers, clients and community members will have an opportunity to tour the addition during the grand opening, which will commence with a ribbon cutting by the Chamber of Commerce at 4 p.m. Appetizers, beverages and holiday treats will be served.
"We're proud to have a new center for visitors," Colgan Hammen said. "The modern, up-to-date building gives visitors a glimpse into the rest of the great things La Crosse has to offer."