As far as La Crosse Mayor Tim Kabat saw, there do not seem to be roundabouts in the La Crosse Sister City in China.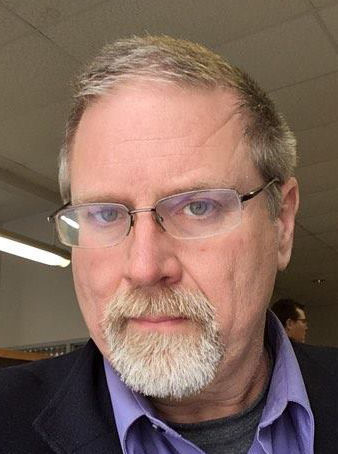 I asked him about it last week as we talked about his visit there with a delegation from La Crosse. Toole Design, the firm hired by La Crosse to reimagine about a mile of South Avenue so the state's reconstruction benefits the surrounding neighborhoods, has suggested four roundabouts.
"They do not, at least not that we drove on," Kabat said about Luoyang, which is a city of more than 5 million people. A roundabout might be hidden somewhere.
Anyway, he added this: "The intersections, they almost become like defacto roundabouts, because as you are there waiting for the light to change you literally have every form of vehicle (circulating through) — except for the cars because of the lights. It's scooters. It's utility vehicles. It's bikes. It's motorcycles. It's three-wheel carts. … It looks a little bit chaotic, honestly. And I was talking to one of the municipal officials and he was telling me their traffic — the flow and the safety — has greatly improved in the last 10 years."
Considering that Luoyang has a known history dating back 4,000 years, they've had time to work out the rules.
"Somehow it all works," Kabat said. "It's all working. Everybody is getting to where they need to get to."
City notes
Coulee Rock Community Church is working on a 1,215-square-foot addition to its building at 3059 Medico Court, La Crosse.
Only in an emergency should A-1 Excavating work after 7 p.m. on the installation of storm sewer on Ferry Street from the Mississippi to 6th Street South and on 6th Street South from Ferry Street to Cass Street. The company's request for a limited exemption for construction noise will be the topic of a public hearing on July 3 before the Board of Public Works.
Pischke Motors has asked to buy from the city a parcel of land at the northwest corner of 3rd and Cameron. It is land the city acquired as part of the Highway 16 bridge project. The Public Works Commission told the Planning Department to issue a request for proposals for the sale of the property to see whether any other buyers are interested.
In politics
Indivisible La Crosse has announced two speakers for its July 8 March For Health: La Crosse Common Council member David Marshall, 4th District, and Rep Jill Billings, D-95th District. The event from 2 to 4 p.m. in Cameron Park is subtitled "Round 2 — For Justice."
However, if Senate Majority Leader Mitch McConnell's plans come to fruition, the Senate will vote on the Republican replacement for the Affordable Care Act by July 4.
State Sen. Jennifer Shilling seems unimpressed by Gov. Scott Walker's assertion that his budget proposal provides the largest of state funding for K-12 education. The La Crosse lawmaker issued a statement about Walker's visit last week to Holmen.
"Gov. Walker and legislative Republicans have turned a blind eye to the impacts their cuts have had on our local schools," she said. "Too many districts like Holmen have been forced to rely on referendums to simply keep doors open and classrooms up to date. It is disappointing that Gov. Walker seems more focused on re-election photo-ops at the expense of our students."
She added: "Democrats are committed to fully restoring the historic cuts to our local schools and investing in our communities."
According to a report from the Department of Instruction, Holmen taxpayers have voted on five referendums in the past three years and have lost $103,168 to private voucher school operators, Shilling's news release said.
La Crosse County Republicans seem unimpressed by the claims being made in the Wisconsin gerrymandering case headed to the U.S. Supreme Court. In a post on its Facebook page, a very red electoral map is accompanied by "Keep this map of Trump vs. Hillary precincts in mind when Democrats blame gerrymandering for their continued failure to regain power in Wisconsin. The GOP's big landslide in 2010 happened on maps drawn by a federal court."
In 2011, the GOP-controlled Assembly redrew the districts. In the next election, Republicans picked up one seat, gaining a supermajority of 60 with 49 percent of the vote, according to figures published by The Guardian newspaper. The Democrats stayed at 39. In 2014, the GOP total rose to 63 with 52 percent of the vote.
Dumb joke of the week
What is Beethoven's favorite fruit?