I'm not sure if we should blame Mother Nature or Old Man Winter, but the weather has surely been temperamental the past few weeks. I suspect maybe they would just point the finger at each other.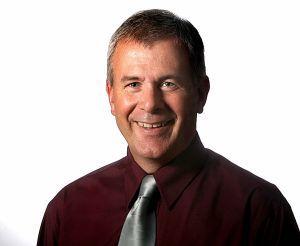 We had a brief taste of spring last week with temperatures climbing above freezing for a couple of days. It warmed up enough that it rained, which I don't like during the winter. The puddles become treacherous skating rinks which are hard on my posterior. And it's hard on the hay fields when we lack the snow cover.
It's also hard on my old car because the doors have a tendency to freeze. I've broken off multiple door handles over the years trying to open frozen doors.
One might ask why my car is not parked in our garage. Yes, we do have a garage, but it's been a few years since any vehicle was parked there. Let's just say it's full of "farm stuff."
When the cold returned after the rain last week, the doors were frozen. I was able to get inside the car but when I turned on the wipers, they also were partially frozen.
I stopped a few miles down the road to fix the wipers and discovered that the driver's side door had frozen shut. The window would not budge either. I reached over to the passenger side door and that too was frozen.
I surveyed my food supplies and determined that I could probably live a few days off of chewing gum. But I only had an eighth-tank of gas and it was getting colder again. I really didn't feel like calling 911 to say that I was stuck in my car. "Help, I'm driving and I can't get out."
So I pulled on the handle of the passenger door and gave it a few kicks. The door opened and I miraculously didn't break the handle. I crawled across the front seats and tried to fix the wipers. One of them was sticking up like a broken finger. I pushed it back down against the windshield and it popped right back up like an unruly cowlick.
I figured it would thaw eventually, so I crawled back in the car and continued on my journey — even though it looked like I was sending a crude message to the oncoming traffic.
Back at the farm I did take advantage of the brief warm-up by cleaning out the chicken coop. I forked out the combination of chicken manure and bedding into the back of my truck and piled it in a field. It will make some nice compost later in the year.
Buried in a blizzard of dog hair
Speaking of seasons, we were buried recently in a blizzard of dog hair. Our 9-year-old labrador Nessie blew her coat — it was coming off in chunks — which is not normal even for the professional shedder.
Last year I wrote about living with a shedding dog, which prompted a letter from a reader in Onalaska who actually knits with pet hair. I should have saved the mounds of hair because we could have made an entire rug with all the hair that Nessie was leaving.
A visit to the veterinarian determined that it was the dog's thyroid imbalance that was causing the avalanche of white hair — which Nessie left behind in the examination room in copious quantities.
The shedding has slowed — which the veterinarian figured would happen once Nessie's thyroid levels balanced out. But the lack of a thick coat doesn't stop Nessie from running around in the cold weather like an energetic puppy.
It's been a little hard on the vacuum cleaner. Not to mention our dark clothes wardrobe.