Authorities are looking for a La Crosse sex offender who removed his monitoring bracelet.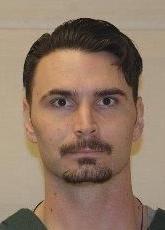 Casey Thibodeaux, 37, was last seen about 6:30 p.m. Friday, when he cut off his Department of Corrections GPS bracelet at a Kwik Trip in La Crescent, Minn., according to the Wisconsin Crime Alert Network.
Thibodeaux, who is on parole for a first-degree sexual assault conviction, is wanted on a warrant. He may be driving a brown Ford Fusion and may be in the Kenosha or South Milwaukee areas.
Anyone with information is asked to call the Department of Corrections or the Vernon County Sheriff's Office at 608-637-2123.