A La Crosse County judge on Tuesday rejected Eric Koula's second attempt at a new trial for the 2010 murders of his parents.
Koula, now 47 and representing himself, argued in his motion filed in June that his six trial and appellate attorneys failed him, that he has discovered new evidence, and that another family member had the opportunity and motive to kill his parents. He asked for a hearing to prove his case.
Circuit Judge Scott Horne denied his motion without a hearing, ruling Koula did not provide "sufficient reason" for failing to raise his claims in his earlier attempt at a new trial.
"Koula received an excellent defense — the jury simply chose to give greater weight to the evidence adduced by the state, including Mr. Koula's deceit at a time when investigators were treating him as a grieving son of two deceased parents," Horne wrote. "Nothing that Koula proffers as 'new evidence' is new."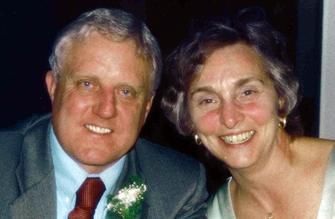 Koula, overwhelmed by debt and a failing day-trading career, shot his parents, Dennis and Merna Koula, in their town of Barre house on May 21, 2010, to claim a substantial inheritance. He deposited a forged $50,000 check drawn from their account the day after the killings, and then lied and planted false evidence.
His defense team argued that the Koulas were the unintended victims of a hit man.
Horne sentenced Koula to consecutive life sentences after a marathon trial in 2012.
Koula argued on appeal that his trial attorneys failed him with a faulty jury instruction, and that the judge erred when he allowed testimony that supported motive and excluded evidence that supported his innocence. A state appellate court in October 2015 rejected his appeal and the state Supreme Court later declined to review the case.
District Attorney Tim Gruenke asked the judge to deny Koula's most recent motion because he failed to raise the claims earlier.
Online exclusive: Top crime stories of the year ... so far