Prosecutors Thursday charged a La Crosse man with sexually assaulting two women.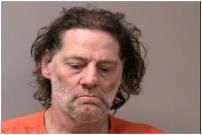 The first woman said James Cadmus, 53, raped her in the bathroom of his condemned house at 922 Adams St. in late September after she visited to use methamphetamine, according to the complaint filed in La Crosse County Circuit Court.
Cadmus cornered her after she showered and told the woman to "shut up" when she told him no, the complaint stated. She ran out of the house after the assault.
The second woman said Cadmus molested her three times at his house between Sept. 22 and Sunday, the complaint stated. He injected her with meth before the first assault.
Cadmus denied the assaults, telling police "No, I don't use drugs to get in a girl's pants," according to the complaint.
Prosecutors charged him with second-degree sexual assault, three counts of fourth-degree sexual assault and bail jumping. He is jailed on a $10,000 cash bond.