CHIPPEWA FALLS, Wis. — When it opened in May 2015, the Chippewa Commons location of Gordy's Market was hailed as a return to the company's roots on the south side of Chippewa Falls.
"I think people in this area of the southside are thrilled. They are getting a store back in an area that deserves a store," company founder Gordy Schafer told the Herald.
On Wednesday, Gordy's CEO Jeff Schafer announced the 31,500 square-foot building at 303 Prairie View Road would close the same day, a victim of the company's efforts to grow too fast.
"Our plans for significant growth were just too aggressive," Jeff Schafer said in a press release. "It's time to get back to our roots and operate a smaller organization with the highest level of service to our communities. This announcement is a progression of that plan."
The announcement comes six days after Festival Foods announced its acquisition of two Gordy's Markets in Eau Claire and one in Tomah.
Brian Stenzel, community involvement director for Festival Foods, said Wednesday that the company has no plans to acquire the Chippewa Commons location.
"These are very difficult decisions for the Gordy's family. Our appreciation and sincere concern for both our employees and the residents of Chippewa Falls is always our primary consideration, until no other option exists," Schafer said.
A Gordy's Market location in Hayward, opened just last year, was closed in late July.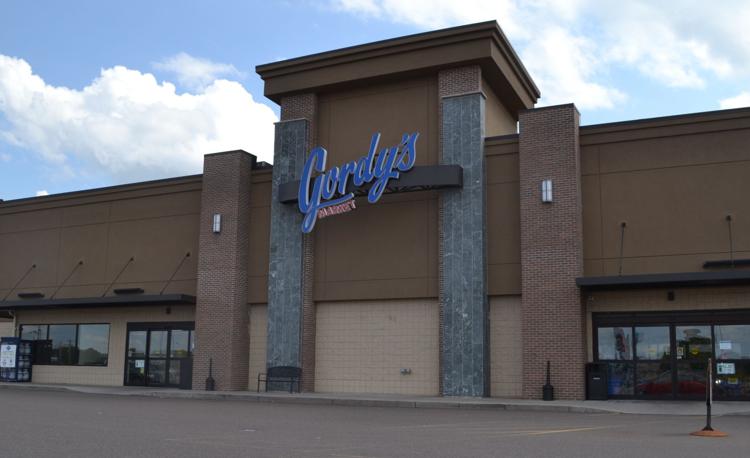 Not mentioned in the press release are the plans for Gordy's locations in downtown Chippewa Falls, Lake Wissota, Cornell and Stanley. The Stanley store, which has 20,000 square feet, was the 25th Gordy's location when it opened in April 2016.
Chippewa Falls Mayor Greg Hoffman said he was told about a month ago that the southside Chippewa Falls store would close. He said the Schafer family already has an interested party for the space.
"Gordy's has also committed to working with additional grocery service providers to find another local food option for this location, if possible," the company said in its press release.
Hoffman said the Schafer family should be thanked for their investment in the Chippewa Commons store, which also had 8,000 square feet set aside for a smokehouse.
"I'm sorry they had to shut (the store) down, but I understand that from a business perspective, sometimes you need to step back before you can go forward," Hoffman said.
The city of Chippewa Falls has given the store tax credits of $250,000. Those credits will transfer to a new business if one occupies that space.
"I would strongly encourage someone to come (into that space). I think it's a great location," Hoffman said.
That location was abandoned in 2012 by Mega Foods, which cited changing traffic patterns in closing the store. Mega Foods eventually sold one of its stores on Clairemont Avenue in Eau Claire to Gordy's, while Gordy's sold its gasoline stations to Mega.
That Clairemont Avenue location was one of two Eau Claire locations Gordy's sold to Festival Foods.
When the Gordy's store opened at Chippewa Commons in 2015, Gordy's touted that 8,000 people live within a five-mile radius of the store, serving as a compliment to the the Gordy's location at 212 Bay St. in downtown Chippewa Falls and the Lake Wissota store.
The store is part of the Chippewa Commons shopping center, which Gordy's bought in January 2015. It included a building that had housed a Kmart up until 2014, a strip mall and Mega Foods' former location.
Then Gordy's announced in October 2016 that it was looking to sell the strip mall and focus on drawing retailers back into the former Kmart building, which was being used for storage by Premium Waters.
"We're not strip center operators; we don't do that kind of business on a regular basis and we really want to focus on groceries," said Dave Schafer, the company's chief financial officer.
Last month, U-Haul said it intends to convert the former Kmart building at 409 Prairie View Road into a climate-controlled building housing storage units.
Attempts on Wednesday to reach Gordy's Market for comment on its future were unsuccessful.