Great Rivers United Way will set its 2017-18 campaign target in a couple of weeks, but in the meantime, donors can aim at campaign Chairman Mike Klauke to make him cough up $5,000.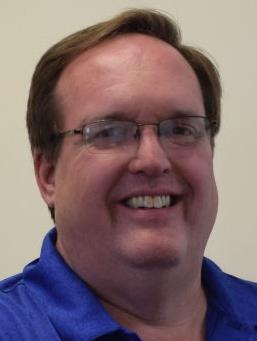 GRUW is tapping into a crowdfunding resource for the first time, with a goal of $5,000 during the fundraiser's inaugural week, for which the clock began ticking during the annual kick-off breakfast Tuesday morning. Klauke has promised to match the tally, to which contributors can donate to by texting the keyword WEWIN to 30306. They then will get a link to the donation site.
Also at the breakfast, GRUW development director Majel Hein announced — with the help of Pacesetter companies' representatives who walked into the ballroom of Cargill holding supersize checks in amounts they raised — that the campaign stood at $974,670.15.
That included $79,873.35 from the community thus far and $6,493.92 from Kyle Lang's nearly 3,000 mile coast-to-coast run. Lang, a cross-country runner at West Salem High School who now attends Princeton University in New Jersey, donated that much to the Onalaska-based United Way from proceeds that also helped two other nonprofit organizations.
In addition to reporting the monetary amounts from donors, United Way also is providing stats on the number of lives that member agencies impact from the various amounts. Thus, the $79,873.35 that residents of the six-county area United Way covers — La Crosse, Buffalo, Houston, Minn., Monroe, Trempealeau and Vernon — have donated so far will affect 5,717 people under that formula, Hein said.
Overall, the $974,670.15 announced at the breakfast is expected to affect 75,486 lives among the 28 partner agencies that receive funding for 76 programs, she said.
United Way Executive Director Mary Kay Wolf also unveiled a campaign video that highlights the lives of several people whose lives United Way agencies have turned around over the years. The video is available on YouTube.
"We've had a blast" meeting people at the agencies, said Klauke, owner of Klauke Investments and Financial Services in Onalaska.
The GRUW board will reveal its total campaign goal in about two weeks, and Klauke suggested that it will be at least $2.085 million, the target shot for — and achieved — last year.
The top pacesetter company is Logistics Health Inc., with a check of $242,761.20 from its employees and a corporate contribution, with the potential to affect 17,377 lives.
The campaign also is dangling a couple of other carrots to woo donors, besides the chance to make a dent in Klauke's wallet with donations this week.
Every $52 donation— the equivalent of $1 a week — will earn an entry into two sweepstakes drawings, with the prizes being:
For the first drawing, on Nov. 3 — four Minnesota Timberwolves tickets plus a $150 Visa gift card, a $500 Festival Foods gift card or two Wisconsin Badger hockey tickets, plus a $150 gas card.
The second drawing, on Dec. 8 — two season passes to the La Crosse Symphony Orchestra plus a $150 Visa gift card, a year of Organic Valley products valued at $520, a 55-inch LG smart TV or $300 cash.
A donation of $52 or more also automatically gets a donor a free Give and Live United Coupon Book featuring coupons from nearly 50 Coulee Region businesses, attractions and services.