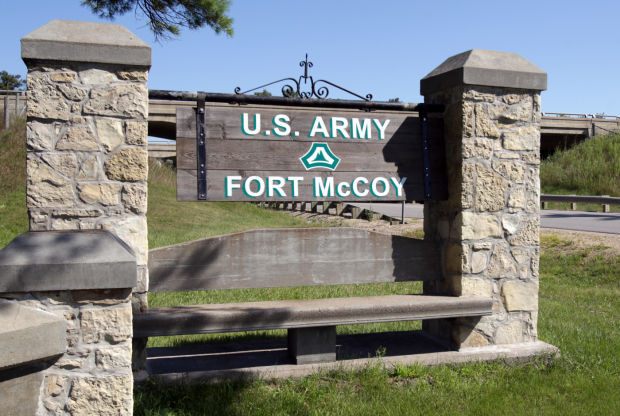 Fort McCoy, a 60,000-acre military training center between Sparta and Tomah, is named for Maj. Gen. Robert Bruce McCoy, a widely known local lawyer, district attorney, judge and mayor of Sparta.
McCoy envisioned a large military training area after returning from the Spanish-American War, said Linda Fournier, Fort McCoy public affairs officer.
The War Department bought 14,200 acres of land, including 4,000 owned by McCoy, in 1909 and named it the "Sparta Maneuver Tract."
It was designated Camp McCoy on Nov. 19, 1926, after McCoy's death.
Camp McCoy grew to 60,000 acres by 1942 and included the addition of a $30 million cantonment area with a capacity for 35,000, Fournier said. The new camp was inaugurated on Aug. 30, 1942.
Camp McCoy was used as a training facility for many World War II units, including the 2nd Infantry Division, the 76th Infantry Division and the 100th Infantry Battalion. It also served as a prisoner-of-war and enemy-alien prison camp, Fournier said.
The camp was aligned under U.S. Army Forces Command on July 1, 1973, and officially was re-designated as Fort McCoy Sept. 30, 1974, Fournier said.
The installation has been in almost constant use since 1909. It has provided training opportunities for millions of military members and has supported every major conflict from World War I to Operation Iraqi Freedom, Fournier said.
From Sept. 11, 2001, through Dec. 30, 2011, 140,197 military personnel from 2,416 units mobilized or demobilized at Fort McCoy during its efforts to support the Global War on Terror, Fournier said.
Fort McCoy has the largest workforce in Monroe County at 2,443 people, including 1,383 civilians, 424 military and 636 contract employees, Fournier said. In 2013, Fort McCoy returned $282 million to the local economy.