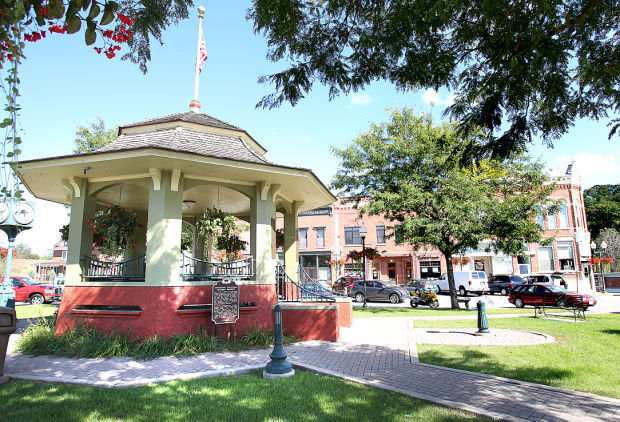 There's a sense of history in most Coulee Region communities, which is evident in the heart of downtown Galesville. The Downtown Galesville Historic District was listed on the National Register of Historic Places in 1984, and the public square is anchored by the bandstand, which was built in 1912.
The downtown was first platted in 1854, and most of the buildings date from the 1880s to early 1900s with brick facades and elaborate cornice detail. Many list the date of their construction. A fire in 2005 destroyed the Grover Building in the middle of Davis Street, but a historically appropriate facade filled in the gap. In 2013 a new convenience store was built on the square in the same fashion when another building was razed.
Galesville is steeped in history. Chief Decorah ruled a large Winnebago village nearby and a historical marker on Decorah's Peak tells the story of how he routed a rival tribe in battle. His granddaughter Princess Marie Nounka is buried near Artic Springs on the north side of the lake that bears her name. Lake Marinuka was formed by when Beaver Creek was dammed for a mill. Founder Judge George Gale helped start Gale College, which today is Old Main, a community and arts center. The homestead of Alex A. Arnold, who helped start the county fair, is a 15-room Italianate farm house that sits on the northeast side of the city that is also open for tours.
A statue on the edge of the downtown pays tribute to the Rev. David O. Van Slyke, a Methodist farmer and preacher who published a booklet declaring that Galesville was the Garden of Eden. The statue by Galesville sculptor Elmer Petersen shows Van Slyke with an apple in one hand and a Bible in the other.