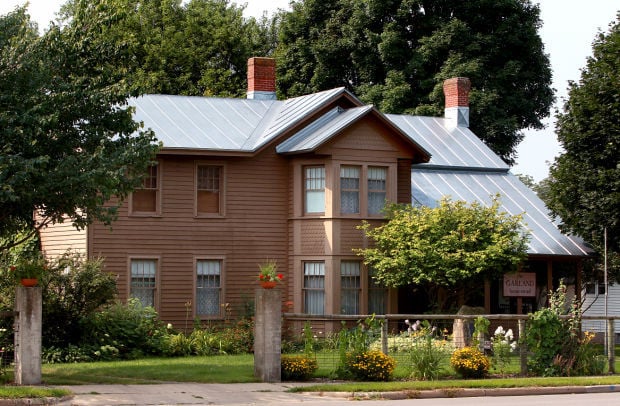 One of Wisconsin's best known authors was born in West Salem, and the home in the village he later bought for his parents is preserved as a reminder of his legacy.
Hamlin Garland was born Sept. 14, 1860, in a log cabin in West Salem, where he lived for about a year before his family moved to Onalaska's Greens Coulee. West Salem annually throws a weekend celebration in September, Garland Days, to mark his birthday. Most of the activities happen at the Garland House, 357 W. Garland St., the home he bought in 1893, across from the former West Salem High School.
The West Salem Historical Society owns and maintains the Garland House, which includes furnishings and other items that belonged to the celebrated and prolific author, who won the 1922 Pulitzer Prize in Biography for "A Daughter of the Middle Border," the sequel to his 1917 autobiography, "A Son of the Middle Border." The Garland House museum room includes 48 of the 52 books published by Garland, who wrote novels, short stories, essays and magazine articles, many of them focusing on the hardships of pioneer life in the American Midwest.
Mary Isabel Garland, the first of two daughters born to Garland and his wife, Zulime, was born in the house in 1903, and Garland and his family spent several months a year at the house until his father's death in 1914.
The Garland House is on the National Register of Historic Places and was designated in 1973 by the U.S. Interior Department as a National Historic Landmark.
The home is open Memorial Day through Labor Day from 10 a.m. to 4 p.m. Monday through Saturday and 1 to 4 p.m. Sundays. Off-hours visits can be arranged by calling 608-786-1675.