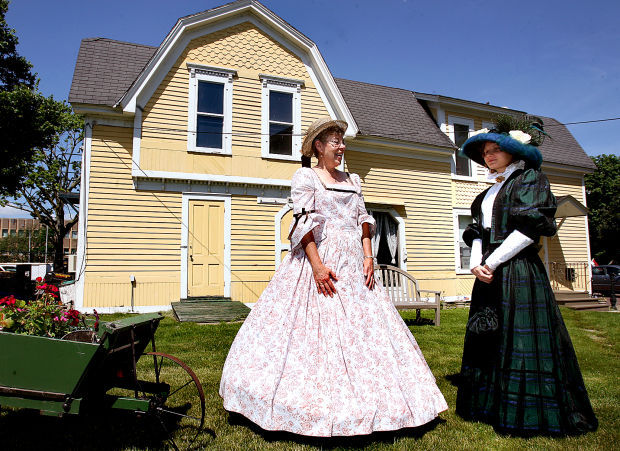 The Hixon House is a historical treasure that showcases one of the finest original properties of its kind in the country. It's also an example of the influence and affluence that the lumber barons had on our region.
In the middle to late 1800s, logs from the great forests of the north made their way down the Black River and the Mississippi River to saw mills in Onalaska and La Crosse. Large fortunes were amassed.
One of La Crosse's lumber barons was Gideon Hixon, who in 1858 bought property at Seventh and Badger streets and began construction of a modest home, considering Hixon's wealth. It was a two-story, rectangular, front-gabled house with minimal Italianate ornamentation. It was large enough for Hixon, his mother, sister and two brothers who often stayed at the house.
But Hixon married and he soon had three sons. He decided to add on to his house and constructed a two-story addition on the north side in 1869. Another two-story addition on the south side was added in 1881 and the kitchen wing was renovated in 1883. The interior was renovated to keep up with the styles of the times, including a Turkish nook added at the turn of the 20th century after Gideon's widow Ellen (Hixon died in 1892) took a trip to Egypt and Turkey.
Alice Green Hixon, the second wife of Gideon's oldest son Frank, made sure the furnishings remained in the house even after the family stopped living there. She gave it to the La Crosse County Historical Society in 1962 with the stipulation that it remain for historical purposes.
The Hixon House underwent a $1.844 million restoration in the mid-2000s. It's open for tours through Labor Day. Also on the grounds are an 1889-era cobbler shop and a Greek-revival style workingman's house built about 1858. Both were moved to the property.