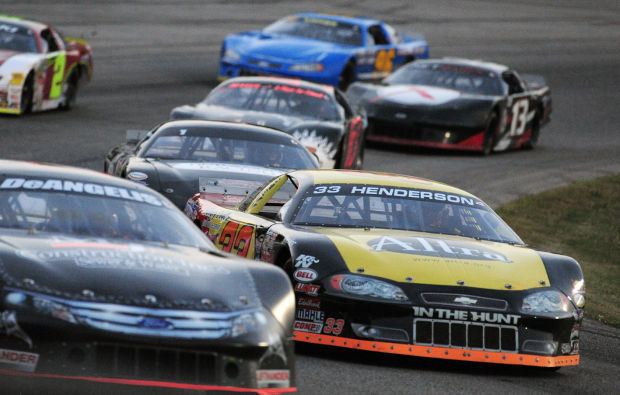 The five-eighth's mile oval track at the La Crosse Fairgrounds Speedway is one of the Midwest's premier short tracks and has served as a training ground for such high-profile drivers as Dick Trickle, Kenny Schrader, Mark Martin and Matt Kenseth — all of whom went on to race at NASCAR's highest level.
The track, which is located on the La Crosse Interstate Fairgrounds, began weekly racing in 1970 under the ownership and management of Bangor businessman Larry Wehrs. The La Crosse County Agriculture Society took over fairgrounds operations — including ownership of the race track — in the late 1980s.
In 1987, Motorsports Management Services began leasing the track and remains the leaseholder to this day. Chuck Deery, of the Deery racing family from Rockford, Ill., took over as the track manager in 1987 and remains the manager 27 years later.
 Fans continue to support what is often referred to as the area's "playground of power."
A lot of that power was supplied by Bangor are farmer Kevin Nuttleman, arguably the most prolific driver of the 1990s and through 2006. Nuttleman, with his NJ 4 car, won a record 10 Kwik Trip Late Model track championships and 106 Late Model feature races.
The track continues to host three divisions — Late Model, Sportsmen and Thunderstox — each Saturday night from April through August. Late Model and Sportsmen compete in the five-eighth's mile track, while the Thunderstox — which are cars from the 1970s and 1980s with few modifications — compete in the quarter-mile track.
The racing season ends with Oktoberfest Race Weekend, an event that annually draws nearly 20,000 race fans and drivers from throughout the Midwest over a four-day period in early October.