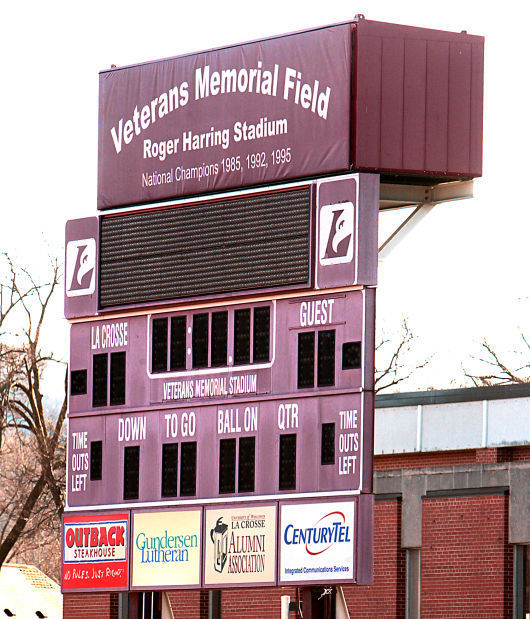 Renovations to the facility began in 1987 when the university bought it from the city for $1, according to UW-L. Construction of $16.6 million new stadium began in 2008 after the university hosted the annual WIAA state track meet.
The stadium honors Roger Harring, who led the university's football team to three national championships and 15 conference titles during his tenure during his three decades as coach.
Back in 2005, the city's Common Council voted for a compromise to name the complex Memorial Field, which ended years of fighting between the university and the city and veterans. UW-L was able to name the stadium after Harring. The state Supreme Court in 2009 voted against considering a lawsuit over the name of the stadium. 
The facility includes football and soccer fields, tennis courts and track and field space and intramural fields. It can fit 6,250 spectators.
It also features an impressive Veterans Hall of Honor dedicated to those who served the country as the entrance to the complex.

The new facility hosted its first event on May 14, 2009 with the National Collegiate Athletic Association Division III Track and Field qualifying meet, according to the university.