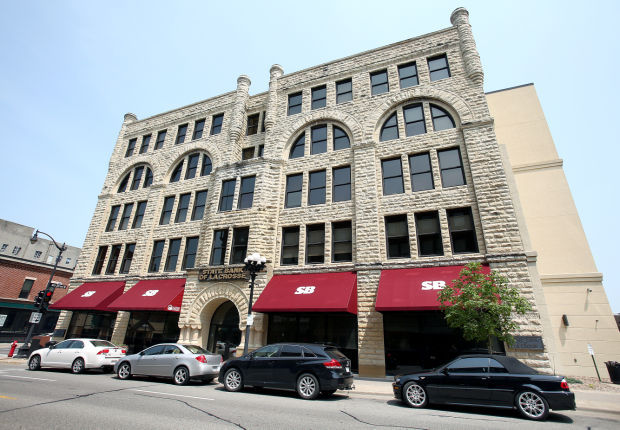 La Crosse's historic downtown — which runs roughly from the Mississippi River to Seventh Street and La Crosse Street to Cass Street — contains many buildings that tell stories of how the city grew from a small trading post to a bustling hub of commerce.
Many have been restored as part of the city's downtown revitalization and others that have been saved from the wrecking ball await rehabilitation. One of the downtown gems that has experienced new life is the McMillan Building at 401 Main St. that today is home to State Bank.
Duncan McMillan was a Scottish immigrant who came with his sons Alexander and Duncan D. to La Crosse in 1854 to work in the lumber business. They quickly became prominent La Crosse citizens. Alexander was president of the Black River Logging Co., served as mayor La Crosse in 1871 and was elected to the state Legislature in 1872.
Alexander built a new office building at Fourth and Main streets in 1885-86, an impressive five-story Romanesque Revival style with a massive limestone façade. Large round arches are featured in the window and door openings. Many different businesses have occupied the building over its history, including E.R. Barron and C.E Valkenburg Dry Goods. The upper floor offices were once used by the city.
The McMillan family left its mark on the community in other ways. Duncan D. McMillan became president of State Bank of La Crosse which eventually moved into the building in 1913. His son John married Edna Cargill and the two families combined to control Cargill Inc., the multi-national corporation that was founded in La Crosse.
Like many other downtown buildings, the McMillan building was remodeled over the years and large granite panels were installed in 1957. State Bank spent nearly $2 million in the mid-1990s to restore the building.