Coulee Region Jews, Christians, Muslims and Buddhists alike say they are appalled at the deadly race-based violence that took place in Charlottesville, Va., during the weekend — and they expressed particular chagrin about President Donald Trump's vacillating responses to the bloodshed and brutality.
Maureen Freedland of La Crosse expressed ire about the white supremacists' chants of "Jews will not replace us" as they protested the removal of a Robert E. Lee statue.
"I don't for a minute think that the days are over when people want to harm Jews," said Freedland, a member of the Congregation Sons of Abraham, a La Crosse synagogue of Conservative Judaism. "The echoes of history were unmistakable in Charlottesville."
White House must 'call out bigotry'
Freedland, who also is a member of the La Crosse County Board of Supervisors, said, "The White House is not taking anti-Semitism seriously enough, and it needs to call out bigotry now instead of appeasing its supporters, who are becoming even more emboldened by President Trump's failure to show leadership."
Trump had issued what some considered a bland statement Saturday in which he did not mention the involvement of the Ku Klux Klan, the alt-right and various white supremacist groups.
Instead, he blamed "all sides" for the violence that injured 34 people, killed 32-year-old Heather Heyer when an alt-right activist rammed his car into the crowd. The protests also claimed the lives of two state troopers as collateral damage when their helicopter crashed as they monitored the situation.
Under increasing pressure to be more specific from White House staffers, Republicans and Democrats, Trump voiced another reaction Monday in which he singled out the KKK and supremacists for criticism.
But he backtracked Tuesday, insisting that those demonstrating to remove the statue were as intent on becoming violent as were those who were marching to keep the statue.
"Many Jews are disappointed" in the comments from Trump, "who fails to understand the history of the nation and the precious nature of our freedoms," Freedland said. "Many Jews are disturbed that there are fellow Americans who also choose to hate rather than to love."
Freedland also was asked for her reaction to a VICE News Tonight interview on YouTube with white nationalist Christopher Cantwell, a Unite the Right speaker who addressed the Charlottesville protest.
"I'm carrying a pistol. I go to the gym all the time. I'm trying to make myself more capable of violence," Cantwell told VICE. "I'm here to spread ideas — talk — in the hopes that somebody more capable will come along and do that. Somebody like Donald Trump, (but) who does not give his daughter to a Jew."
Freedland responded that that comment makes "it even alarmingly clearer that neo-Nazis are energized to come out of the shadows by President Trump."
Interfaith coalition condemns violence
The La Crosse Interfaith Leaders Coalition, which represents about 30 members, issued a statement after its regular meeting Wednesday, which about a dozen members attended. The statement said, in part: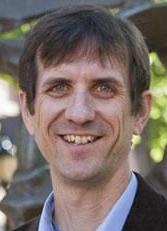 "As faith leaders, we feel compelled to speak out condemning the violence in Charlottesville perpetuated by the white supremacists who espouse a racist ideology," said the statement, drafted by Matthew Bersagel Braley, an associate professor and chairman of the masters in Servant Leadership Program at Viterbo University in La Crosse, and the Rev. Mark Solyst, pastor of pastor of English Lutheran Church in La Crosse.
"To remain silent is, in this moment, to be complicit," the coalition statement says. "Though we may have different histories, doctrines and styles of worship, our faith traditions stand together in acknowledging the intrinsic value and personal worth of all human beings. There is no room in our traditions or worshipping communities for the hateful language and provocative actions we witnessed last week."
Vince Hatt, chairman of the Interfaith Shoulder to Shoulder Network, said, "I feel a great sadness. I feel hope that the United States will change how it elects presidents. We will not pick leaders based on sound bites but on sound values like decency and compassion.
"We will have increased energy to stand shoulder to shoulder with Muslims, Jews, immigrants and refugees. We are in this for the long haul," Hatt said.
The network also issued a collegial statement saying, in part, "Many of us watched, heard or listened to the disgusting remarks of (former KKK leader) David Duke and those shouting 'Jews will not replace us.' "
The statement from the network, which includes Jews, Christians, Muslims and Buddhists, described the president's response as "timid."
"He failed yet again to lead by implying a moral equivalence between hate groups and racists and people standing up against hate and bigotry. The best way to honor those who lost their lives in Charlottesville is to put out the flames of hate in our society," the network statement said.
'Ordinary Americans must stand up'
Megan Grinde, founder of the Indivisible La Crosse social advocacy group who also is affiliated with Shoulder to Shoulder, said, "When racism and Nazis are not a deal-breaker for the president of the United States, it's time for ordinary Americans to stand up.
"When racism and Nazis are not inspiration enough for ordinary Americans to stand up, it's time to be afraid of what is coming. Only we can stop this. It's time for each of us to take a good look in the mirror and ask ourselves what it would take for us to take a stand," Grinde said.
"I'm sorta glad that them people got hit and I'm glad that girl died," Justin Moore, the Grand Dragon for the Loyal White Knights of the KKK, said in a voicemail to WBTV. "They were a bunch of Communists out there protesting against somebody's freedom of speech, so it doesn't bother me that they got hurt at all."
"I think we're going to see more stuff like this happening at white nationalist events," Moore warned, an ominous statement with a weekend of protests planned in several major cities.
Similarly, Cantwell said, "We knew that we were going to meet a lot of resistance. The fact that nobody on our side died, I'd go ahead and call that points for us."
Although he described Saturday's rally as "tough to top," he said, "I think a lot more people are going to die before we're done here, frankly."
To which Maureen Freedland said: "This is a moment of crisis for our nation. We desperately need leadership and a united way forward to call out the vile hatred shown in Charlottesville and sidestepped by the president."