La Crosse area volunteers make Super Bowl's Crew 52 roster
Even though the Minnesota Vikings blew their chance to try for a record-setting five Super Bowl losses, some of their die-hard fans and even rival Green Bay Packers backers in the Coulee Region will be players in the Super Bowl Week festivities in Minneapolis.
They are among 30,000 people who applied to be volunteer members of Crew 52, guides and goodwill ambassadors for the throngs expected to flood the Twin Cities for Super Bowl LII.
A lucky 10,000 made the final cut.
Many of the volunteers who are lifelong Vikings fans are setting aside the grief from the Vikes' 38-7 implosion against the Philadelphia Eagles a week ago, eliminating them from becoming the first team to play a Super Bowl at home.
Some of the dyed-in-the-wool Green-and-Gold zealots volunteered with the belief that being goodwill ambassadors in archenemy territory passes the loyalty test because the teams are in the same division. (They also have had to turn a blind eye to the fact that Vikings linebacker Anthony Barr's hit broke Packers quarterback Aaron Rodgers' collarbone and effectively knocked the Packers out of the playoff race.)
"I'm over my grieving," Vikings fan Paul Bissen of Winona said Wednesday, two days before his volunteer shifts at National Volunteer Headquarters in downtown Minneapolis — one Friday night and two Saturday.
No pain with Purple Rain
Two other Crew 52 members — Sandy Wiggert of La Crosse and Jayne Wells of La Crescent — are shedding no tears: The co-workers are Packers fans. They are thrilled with their assignments and the fact that they will be able to attend the free Prince tribute Monday, part of dozens of concerts, games and other activities at Super Bowl Live, in a six-block area of Nicollet Mall in downtown Minneapolis set aside for 10 days of free events.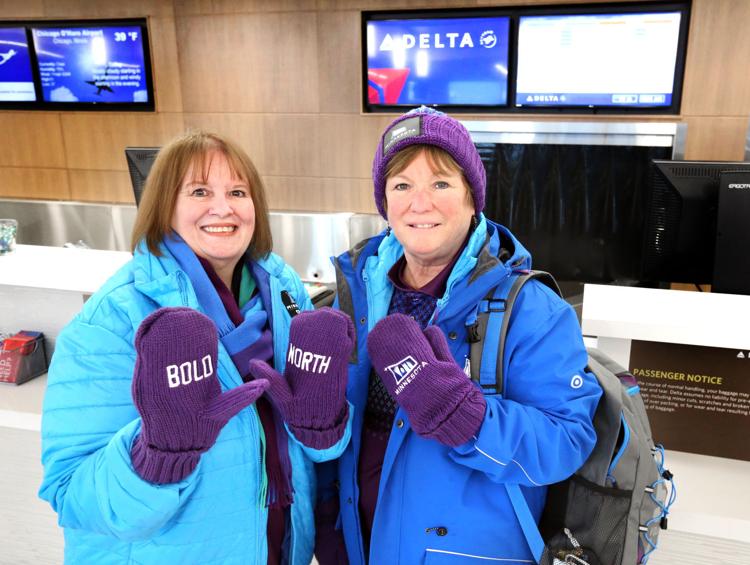 A La Crosse couple went for two and scored, with both Tasha and Marvin Rice making Crew 52. They and Wiggert are rarities on the crew, only 9 percent of whom are from outside the Gopher State.
Two Crew 52 members from Houston County, Minn. — Ryan Henry of La Crescent and Connie Strinmoen of Spring Grove — volunteered with deceased relatives in mind.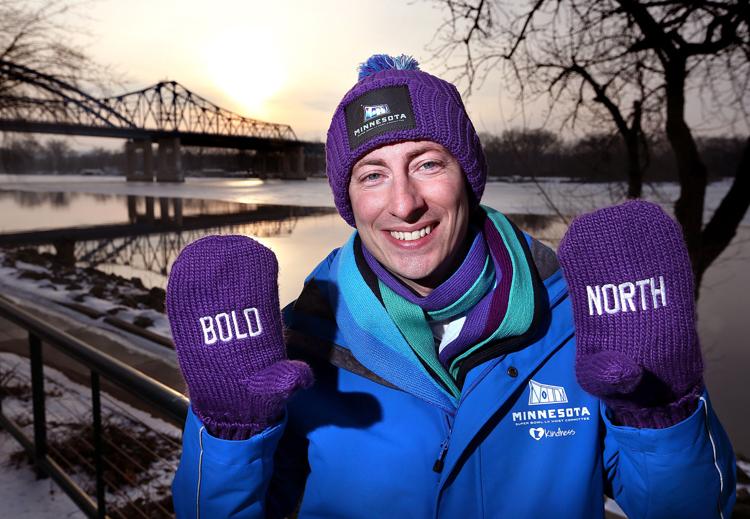 "I bet my dad would think this is pretty cool," said Henry, who inherited his father's purple blood.
He and his father, David, had a standing date to watch Vikings games together on Sundays until David died at age 57 on Oct. 15, 2015, after a 12-year battle with cancer.
That father-son bond "was part of my thought process" in deciding to apply, Henry said, adding that, if his dad were alive and he had been able to tell him about the opportunity, "he'd be the first to say go for it."
David infused Ryan with not only Vikings values but also Minnesota Twins tendencies — not to mention a Timberwolves temperament and, of course, a warmth for the Wild. They frequently attended games together, as Ryan does now with his wife, Maria, and daughter, Kenley.
Like most Vikings fans, Henry approached the Eagles game with his heart in his throat, and it took a while to shake the loss.
"My first thought was, 'Oh, man, now I've gotta go up there and be happy," he said, adding that he had applied for Crew 52 last fall, early in the NFL season.
"It's bittersweet. I signed up before I even knew the Vikings" would make such a strong run, he said.
"Oh, I wish we were there, but I'm pumped up for it now," said Henry, who worked two shifts at Super Bowl Live Saturday and will wrap up his commitment with a shift Sunday.
Super Bowl Live features concerts, light shows, games and opportunities to experience football in a variety of ways for all ages. Also on tap will be the annual Super Bowl Experience, which is staged in the Minneapolis Convention Center at a cost of $35 for adults and $25 for ages 12 and younger. (An SBXTRA fast pass is $55 for all ages.)
Henry's Crew 52 duties were "nothing real specific, help people find their hotels or light shows — mostly be a happy face to help people," said Henry, an editor at Kaplan University in La Crosse.
Antennae up for sex trafficking
All Crew 52 members were advised during their orientation in November to be especially alert for any signs of sex trafficking, which they were told is common during such events, he said.
"We watch for young kids who look like they are in uncomfortable circumstances, kids on the phone all the time — which is every kid — things that blacken the eye of the event," he said.
"It's also to promote what the state has to offer," Henry said.
Crew members were trained not to interfere if they see something suspicious, but rather call 911 and let law enforcement handle it.
Connie Strinmoen volunteered in part in memory of her husband, Gary, who died in April at the age of 62. Avid Vikings fans, the couple had been involved in coaching basketball and other youth sports for decades and are known for their activities throughout Houston County.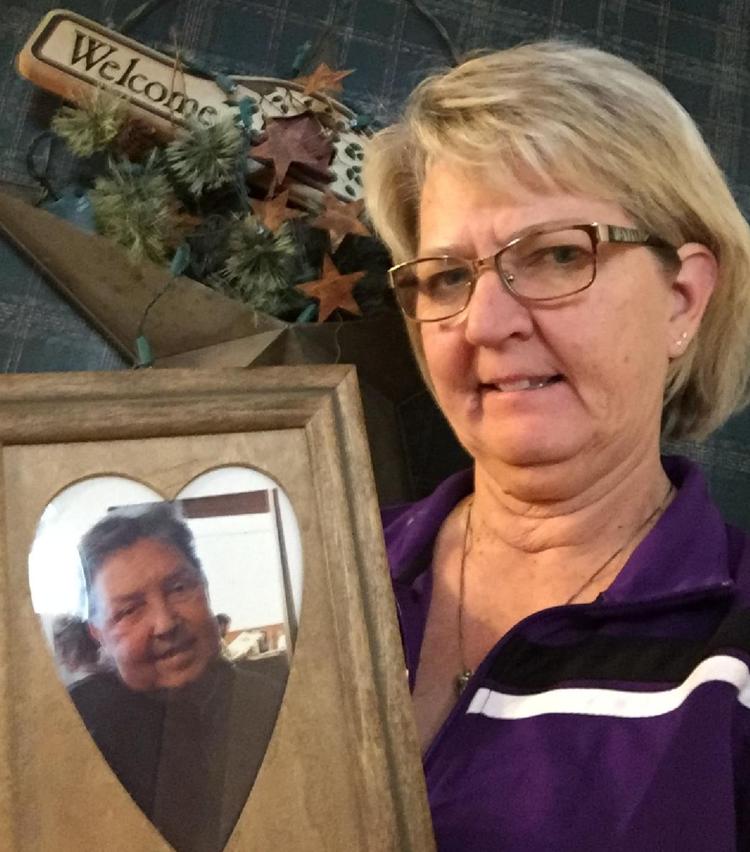 Although many Crew 52 members haven't seen the new U.S. Bank Stadium that the Vikings broke in as their home field this year, Strinmoen was able to watch Spring Grove's nine-man football team experience some glory days during the downtown Minneapolis facility's inaugural year.
"Our Spring Grove nine-man football team made school history by winning state for the first time in the new Vikings stadium," she said, noting that she and Gary had coached many of the Lions players since they were youngsters.
"I was hoping that the Minnesota Vikings could have made history playing in their own stadium for Super Bowl 52," she said.
"So I am sad that didn't get to happen, but I am very proud to be a Spring Grove fan and a Minnesota Vikings fan," said Strinmoen, who worked a shift at Super Bowl Live Saturday and will work another from 11 a.m. to 3 p.m. Feb. 3 and her final one from 11 a.m. to 3 p.m. on Super Bowl Sunday.
Although the couple reveled in meeting people and community involvement, Strinmoen expressed doubt that Gary would have volunteered for Crew 52.
"We love people, but I don't know, with all those people, it would have been like a bigger extreme for him," she said. "He'd have gone along, but I don't think he would have been on the crew.
"I'm doing it in his memory and to keep me busy," she said. "It involves safety and helping others, and that's what we liked."
Not working for NFL
Ryan Henry stressed that Crew 52 members are not taking a knee and working for free for the multibillion-dollar National Football League.
"We're volunteering for the Minnesota Super Bowl Host Committee," he said. "They worked hard for three years to make the bid to the NFL to host the game."
On the other hand, the volunteers get to keep the gear they got for free to be readily visible hosts and guides, including a turquoise lightweight puffer jacket, a blue parka, a purple long-sleeved polo shirt, a scarf, a Crew 52 backpack, a Crew 52 "Love Your Melon" stocking cap, purple mittens with "Bold" knitted on one palm and "North" on the other, multi-color novelty socks and a travel mug.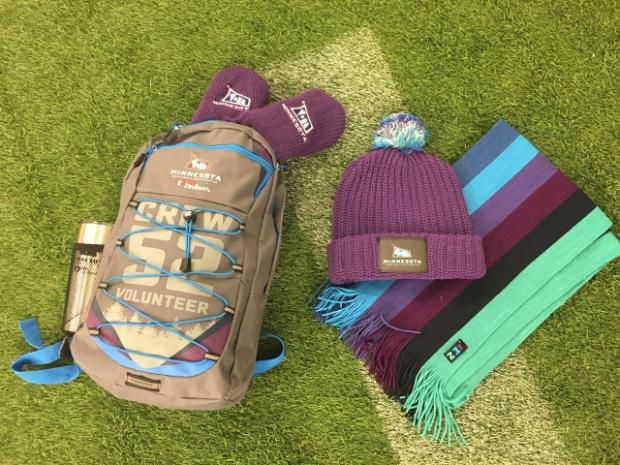 The parka features an outline of the stadium, a heart with Minnesota in the middle and "kindness" next to the heart.
The items are valued at more than $200, which Henry described as "your payment, so to speak."
Sandy Wiggert and Jayne Wells are blending their roles as retirees working part-time jobs as wing agents for Delta Global at La Crosse Regional Airport with volunteering for Crew 52.
Wiggert, who retired after teaching French at Onalaska High School for 33 years and even taught in France in the 1998-99 school year as a Fulbright exchange teacher, sometimes uses French as a gate agent, she said.
French may come in handy
Wiggert often translates for French travelers at the Delta gate, and "with American (Airlines) at the airport, they have even called me over to translate," she said.
Her training included a tour of the Minneapolis skyway system, because her assignment is to help people navigate the 10 miles of skyways connecting hotels, restaurants and other businesses.
"I'm super proud to be in the Midwest," Wiggert said. "I want to show how awesome we are. I think we're gonna make people go, 'Wow.'"
Wiggert and Wells, who also is a Packers backer despite living in La Crescent because her roots are in Wisconsin, watched the disappointing Vikings-Eagles game together.
Both cheered for the Vikings against the Eagles without feeling guilt, saying it was a matter of sportsmanship and NFC North loyalty and pride.
Wells' Crew 52 gig helping direct passengers at Minneapolis-St. Paul International Airport also carries an element of pride, she said, in part as an employee of Delta, a Super Bowl co-sponsor.
She can't translate foreign languages like her pal Wiggert can, but Wells interjected, "I can say 'uff-da,'" which probably is what many visitors want to hear anyway.
Wells, who is retired from Western Technical College in La Crosse after working there 31 years, and Wiggert are going to the Cities on Sunday so they can attend the Prince tribute concert on Monday, a free day from their volunteer assignments, Wells said.
Paul Bissen, a road and bridge inspector for the state of Minnesota for 33 years who has an eye on retiring in a year, said he is happy to be volunteering at headquarters, with its convenient location near downtown activities.
He expressed gratitude for the clothing and other items the volunteers received, except that, "My only problem is that the parka only goes up to 3X, and I need 4X," he said.
That's a problem many Crew 52 members have encountered, resulting in a Facebook page where they can exchange items.
May not even watch game
As for the Super Bowl, the avid Vikings fan said, "I'm not even sure I'll watch the game. We sure looked bad" against the Eagles.
"I was upset, but it's a game," acknowledged Steffani Kinyanjui of Winona, whose Vikings allegiance can be traced to her upbringing in northern Minnesota, near Duluth. "I was not as much upset at the game as at the fans."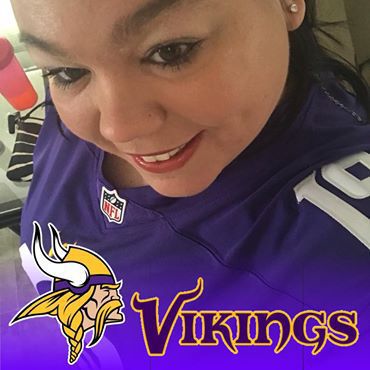 She was referring to Eagles' fans heckling of Vikings supporters in the City of Brotherly Love, including hurling full cans of beer at Vikings fans near the stadium and a few cases of fisticuffs. On the other hand, Vikings fans did a bit of taunting themselves, including wrapping a purple towel with Vikings player Stephon Diggs on it around the waist of the Rocky Balboa statue and singing the "Skol" chant on the steps of the Philadelphia Museum of Art.
Nonetheless, if Eagles fans ask Kinyanjui for directions or hand her their cameras so she can take their pictures during her stints at Super Bowl Live, she said she will accommodate them as a civilized member of Crew 52.
Kinyanjui, a medical secretary at Super Bowl co-sponsor Mayo Clinic Health System in Rochester, herself is looking forward to the Polaris snowmobile races, for which 11th Street is being shut down.
As for the Super Bowl, Kinyanjui acknowledged grudgingly that, "as much as I don't want the Patriots to win, they probably will."
Tasha and Marvin Rice are approaching their Crew 52 duties as a way to get as "close as you can to experiencing the Super Bowl, especially when you can't go because who can afford $4,000 tickets?"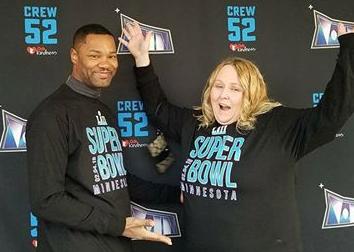 They will be in the thick of it next weekend, working the skyways for the regular four-hour shifts on Saturday but being on duty from 1 to 11 p.m. on Super Bowl Sunday.
Marvin, a Chicago native who is a Vikings fan, "was pretty upset" about the loss to Philadelphia, Tasha said. She remains a Packers fan but said she can endure her husband's allegiance to the rival team.
During the longer shift on Super Bowl Sunday, Crew 52 members will be able to take a break, have dinner and watch part of the game, said Tasha, a nursing assistant in the behavioral health unit at Gundersen Health System, where Marvin works in environmental services.
They will be back at their posts early in the second half, though, she said.
"Statistics show that most people leave the Super Bowl at halftime. It's unbelievable people would pay that much and leave at halftime," said Tasha, who said she and Marvin will be able to scratch being involved with the Super Bowl off their bucket list.
"We've had a bucket list since we lost my mom a year ago at 59, and this was on it," she said.