La Crosse County is experiencing an increase in reported cases of the tongue-twisting illness of cryptosporidiosis, which often is associated with contact with sick animals and typically causes profuse, watery diarrhea and abdominal cramping.
In 1993, the illness resulted in the death of a woman in Milwaukee and was blamed as a contributing factor in eight other deaths.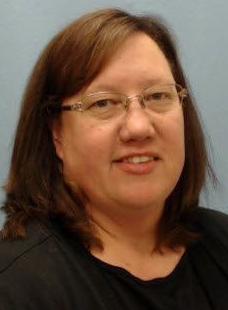 In addition to four cases of reported in the county during the past two weeks, four cases elsewhere in the state have been linked to exposure in La Crosse County, according to Carol Drury, environmental health manager with the La Crosse County Health Department.
Health officials identified the source of the outbreak and confirmed that the cases have involved both children and adults, Drury said.
They are not revealing the name of the source because they believe they have isolated it, she said, adding that it is more important to get the word out about the illness so people will be aware of the potential and take preventive steps.
Department staffers have contacted infected individuals to recommend treatment and hygiene practices under guidelines from the Wisconsin Department of Health Services, Drury said.
"You can help by being aware that cryptosporidiosis is occurring and by taking simple measures to reduce your risk," she said.
Preventive measures include:
Avoiding sick animals.
Wearing protective outer clothing and boots when visiting farms.
Washing your hands immediately after interacting with animals at farms, petting zoos, farmers markets, animal displays at libraries, playground equipment and during field trips.
These measures are especially important during the spring and summer when people are more likely to visit farms and animal displays at fairs and other events, Drury said.
Everyone is at risk of contracting the illness, which is caused by a protozoan parasite called cryptosporidium, which is shed in the feces of domestic animals and humans, Drury said.
It can be acquired from contaminated drinking water, drinking raw milk, from animal to person or from person to person through handling food, she said.
In addition to the diarrhea and cramping, other signs include nausea, loss of appetite, headache and fever.
Although the illness generally causes mostly discomfort, it was blamed directly for the death of a woman in Milwaukee after she became dehydrated from the illness and was hospitalized in 1993, and as a contributing factor in five other deaths in that city and three others in the state, according to an archived New York Times article.
Asked about that outbreak, Drury said, "That is the extreme result, because you can get dehydrated and even contract pneumonia or other respiratory diseases."
Infected individuals can shed the parasite in their stool for several weeks, and the most common transmitters are people who have diarrhea or who have poor personal hygiene, as well as diapered children.
Drury urges people who are concerned about having diarrhea that has lasted more than a couple of days to consult their primary care providers to check the possibility that it is cryptosporidiosis.
"Having diarrhea for that long isn't something anyone would want," she said.