La Crosse County has been encouraging kids to walk and bike for 10 years.
The county participates in the Safe Routes to School program which provides grants to communities looking to improve their sidewalks and pedestrian safety. More than 25 schools in the county have partnered with the program on 19 routes, as well as offering walking school bus programs and other ways to get students more active and likely to walk to school.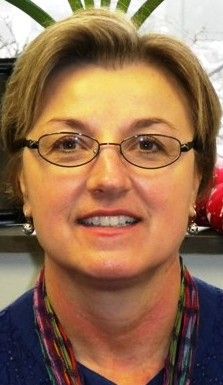 "The program helps fight obesity in the community as well as promote environmental, policy and cultural changes," La Crosse County Health Education Manager Paula Silha said. "It helps promote a more healthy lifestyle.
On Wednesday, local schools participated in the International Walk to School day program, which was sponsored by Safe Routes to School and the Safe Kids Coalition of the Coulee Region. Schools participating in the walk included Irving Pertzsch Elementary, Bangor Elementary, the Hamilton Early Learning Center, Sand Lake Elementary in Holmen, West Salem Elementary, Southern Bluffs Elementary, and Mt. Calvary Grace.
Students met with community leaders at predetermined locations before walking to school. Along the way, adults taught the students pedestrian safety tips such as looking both ways, who has the right of way at an intersection and how to use traffic safety signals.
"International Walk to School Day is an opportunity not only to teach area children about how to be safe pedestrians, but they are also able to then practice those skills on supervised walks to school," said Megan Anderson, Gundersen Trauma and Injury Prevention Specialist and Safe Kids Coalition coordinator. "There will be more than 500 International Walk to School Day activities around the country as part of the Safe Kids Walk This Way pedestrian safety program."
According to the Get Active La Crosse website, nearly half of school-age children walked to school in 1969, compared with just 13 percent in 2009. One of the big reasons for that change is urban sprawl, which has resulted in children living farther from school or lacking sidewalks and safe walking and biking conditions.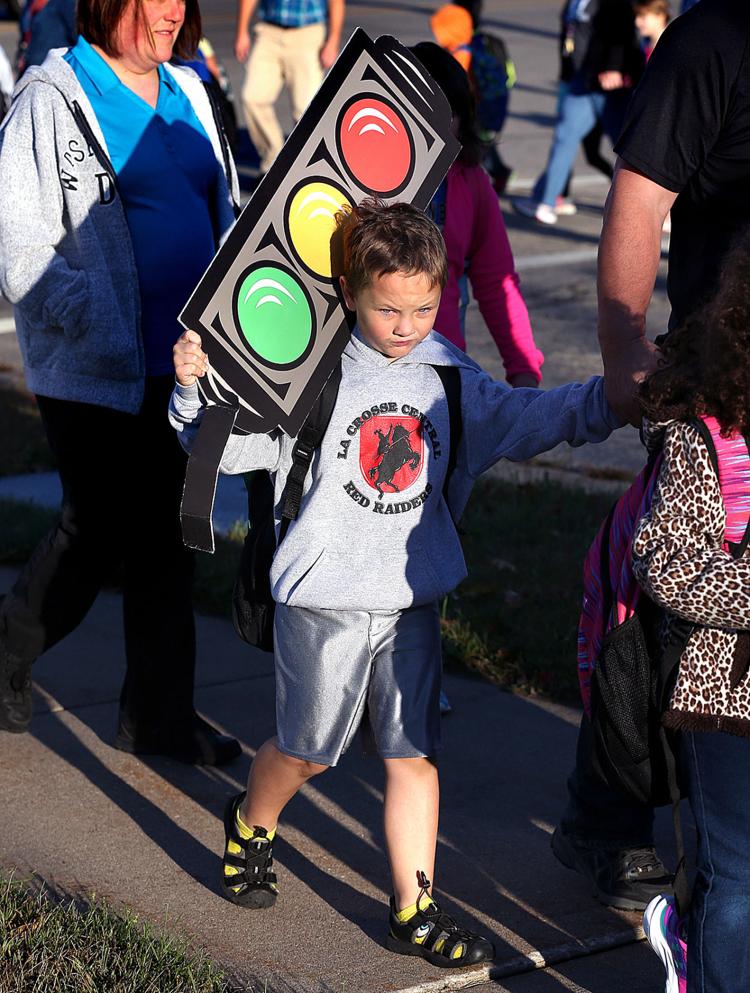 Parents are also more concerned about crime and child safety, and the Safe Routes to School program is designed to address all of these concerns. The program is federally funded through the Department of Transportation and has worked with local city governments to improve sidewalks and roadways such as the Clinton Street "road diet" that added dedicated turn lanes and a bike lane on the road connecting French Island with La Crosse.
By walking to school more, children are more likely to be physically fit and less likely to become overweight, Silha said. The program also helps children learn pedestrian and traffic safety and helps relieve traffic congestion during busy morning and afternoon hours.
"It makes communities more livable for everybody," Silha said. "It changes the amount of interaction we have with neighborhoods and has been key to community strength and growth."
According to the Get Active La Crosse website, nearly half of school-age children walked to school in 1969, compared with just 13 percent in 2009.