Nonscientists will get the chance to pick the brain of a local scientist Saturday as La Crosse becomes the latest community to debut a science café.
Despite the name, the La Crosse Science Café isn't a place. It's a monthly meet-up group to let scientists share their research and nonscientists learn something new.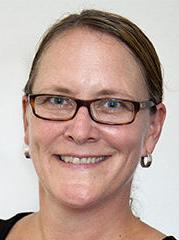 The first speaker will be Joan Bunbury, an associate professor in University of Wisconsin-La Crosse's geography and earth science department.
"I'll talk about the climate and land cover changes that have impacted the region," Bunbury said.
Specifically, she'll talk about Wisconsin lakes and how they have changed due to climate change and land changes.
"We rely on water. It's obviously a vital source of human life, but also we use it. Wisconsin uses it for recreation," Bunbury said. "It's important that we understand how these are impacted in an effort to potentially reduce the impact that we have on our lakes."
Particularly in Wisconsin, the landscape is changing as areas are developed and redeveloped, and other areas are restored to their previous state.
"The more we learn, the more we understand about trying to restore native habitats," Bunbury said.
UW-L professor Nadia Carmosini, along with her fellow chemistry department professors Basu Bhattacharyya and Ben Haenni, started the La Crosse Science Café after organizing the La Crosse Area March for Science April 22.
"After Madison and Milwaukee, it was the third largest in the state," Carmosini said.
After the strong showing, Carmosini and her fellow science-minded folks looked for ways to build on that momentum. Science cafés were one of the ways suggested by the national March for Science website.
"They are basically intended to give the public the opportunity to listen to a scientist talk about a topic of interest and have people ask questions," Carmosini said.
"We decided to give it a shot," she added.
After researching some other events held in breweries, such as Nerd Night in Madison and the Ashland, Wis., Science Café, they decided to go a different route.
"Coffee houses are very common too, and we thought that JavaVino was a really nice venue about it," she said.
With the relaxed atmosphere, and the opportunity for visitors to order dinner, coffee or a glass of wine, it was a good fit. Next came finding a speaker.
"We want to try to have speakers who we feel will be able to give a presentation that the public can relate to," Carmosini said.
The group started by reaching out on the La Crosse March for Science Facebook page.
"Just a huge variety of topics came up. We have such a great resource here with professors from UW-L and Viterbo (University), and even Winona State (University) isn't far," Carmosini said.
After climate change came up a few times, Carmosini suggested Bunbury, who had previously presented her research to Carmosini's class. Bunbury was honored.
"I'm looking forward to be able to tell people my story, my research story and what I do here at UW-L and the kind of research endeavors that I'm undertaking," Bunbury said.
Not only is it important for people to know as they work to protect the environment, it also increases awareness of what research is done locally.
Visit the La Crosse Science Café Facebook page for more information.