Even though Mid-City Steel in La Crosse uses American-made steel to manufacture the skeletons for industrial buildings and other projects, President Donald Trump's threat to impose tariffs on imported steel and aluminum still concerns Paul Bagniefski, Mid-City's president and chief operating officer.
"If it goes through, the price of raw material could go up," Bagniefski said in an interview, adding that demand for resources already is up this year, and Mid-City has a healthy backlog of orders to fill.
"Hopefully, it's just a tactic" to force Canada and Mexico to the table to renegotiate the North American Free Trade Agreement, Bagniefski said.
Mike Sexauer, CEO of Badger Corrugating in La Crosse, expressed similar apprehension about the tariffs of 25 percent on imported steel and 10 percent on foreign aluminum that Trump has said he will announce formally next week.
The president insists that the tariffs are a sure thing, unless the two countries heel, although the threat is facing increasing blowback — even among Republicans.
Wisconsin Gov. Scott Walker, normally a backer of Trump policies, broke ranks with the president last week.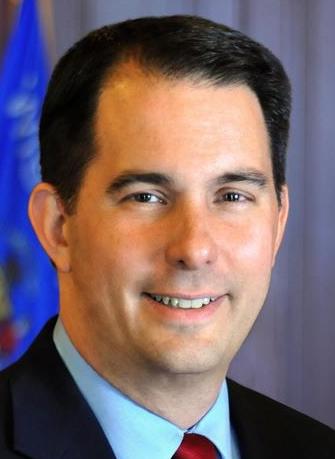 On Tuesday, Walker underscored the breakaway when he traveled to a Bemis Industrial Products plant in Oshkosh and Seneca Foods in Janesville to argue against the tariffs. He cited the potential for retaliation from other countries, increasing prices for steel and aluminum and hurting Wisconsin manufacturers.
"The goal of the Trump administration, I believe, is to protect American workers," Walker said. "Unfortunately, the practical application of the tariffs on steel and aluminum would lead to jobs being lost in Wisconsin and moved, not to other states, but to other countries.
"That is why I respectfully ask the president of the United States to reconsider this policy," Walker said.
Seneca's concern about aluminum may seem odd for a food company, but it and Bemis rely on ultra-thin aluminum for core production and manufacturing operations.
Seneca Foods has nine plants employing a total of 1,200 workers across the state, including locations in Baraboo, Cambria, Clyman, Cumberland, Gillett, Janesville, Mayville, Oakfield and Ripon.
Bemis, based in Neenah, employs about 9,000 people throughout the United States, including about 5,000 in the Badger State.
On Monday, U.S. House Speaker Paul Ryan added his opposition to the chorus, which also includes the voices of Sen. Ron Johnson, R-Wis., Senate Majority Leader Mitch McConnell, R-Ky, and U.S. Rep. Ron Kind, D-La Crosse, to name a few.
"From the car in their garage to the beer in their fridge, Wisconsinites use aluminum and steel every day," Kind said Tuesday. "The recent uncertainty about new tariffs will cost us jobs, increase the cost of Wisconsin products, and slow our economy."
Kind advocated "setting high standards for how we trade with the rest of the world, and (we) should never mirror China's bad behavior in negotiations.
"The consequence of retaliation would be widespread across the state and could threaten jobs in industries and businesses Wisconsin is proud of, including Wisconsin dairy, cranberries, breweries and Harley-Davidson," Kind said.
"I urge the president to address the issue with a scalpel, not a hammer," the La Crosse Democrat said.
"A higher level of fear is what impact it will have on the economy — things are going well," he said.
"One disappointment is that the tariff doesn't address fabricated steel," Bagniefski said, so the effect on that segment of the industry is uncertain.
"Our fab shop does excellent work," he said. "The biggest feedback from our customers is how well (components) fit. We're proud of that."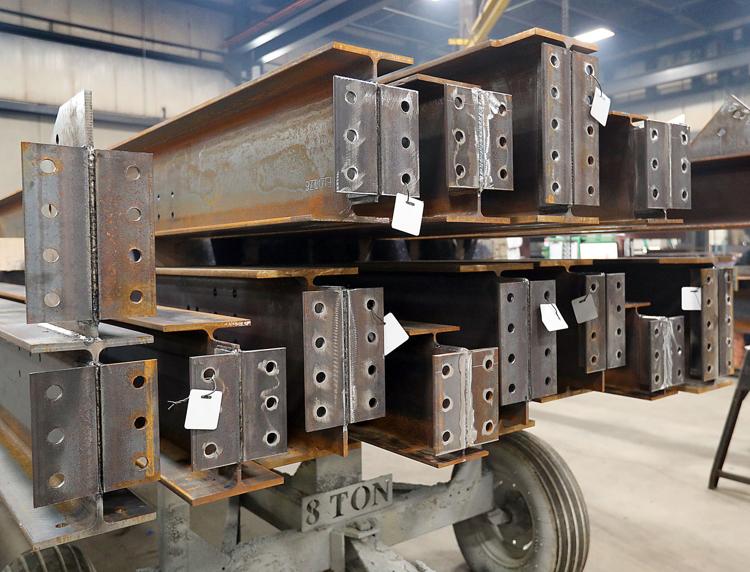 Mid-City, which was founded in 1972, has 100 employees, including several added since Jan. 1, Bagniefski said. The company could add more to its payroll if business maintains its pace, he said.
"We're waiting to see, just like everybody else," he said.
Badger Corrugating, which has been in business for 114 years and has about 200 employees, was anticipating increased costs for raw materials even before the tariff talk began, Sexauer said.
"Our suppliers said to expect three or four price increases this year, and we've already seen two," he said.
Badger Corrugating's products include not only steel for agricultural and light commercial uses but also steel and aluminum siding, and a full line of standard and custom wooden millwork for houses and businesses.
Even domestic suppliers of the metals will bump up prices if the tariffs are enacted, he said.
Steel mills that produce rebar pulled their products off the market when Trump threatened the tariffs in a spur-of-the moment announcement that startled even his White House advisers and businesses that had argued against it.
"They're not going to sell something if they think they can get more in a few weeks," Sexauer said.
A 25 percent increase in the price of rebar may not seem like much, but it easily can add a couple of hundred dollars to the cost of a house, he said.
The impact might not be as immediate for aluminum products because suppliers generally have a six-month supply on hand, Sexauer said.
Asked about Badger Corrugating's sales volume, Sexauer said, "Speaking in generalities, for ag business, a couple hundred truckloads and, for rebar, 75 to 100 trucks" a year.
Assessing overall conditions, he said, "There's no question this is the year inflation really is going to kick in. It's been around 3 percent, but it will be going up."