As the Rev. Martin Luther King Jr. Day approaches, Twin Cities-based author and professor Duchess Harris said it's important to consider the famous racial equality advocate through a less sanitized lens.
Harris, who chairs the American studies department at Macalester College in St. Paul, will be the keynote speaker at the La Crosse Community Annual Rev. Martin Luther King Jr. Celebration at 7 p.m. Monday in the Viterbo University Fine Arts Main Theatre. Her speech, entitled "Chaos or Community: Fifty Years with Dr. Martin Luther King Jr." will discuss King's legacy of encouraging people to search for community over existing in chaos.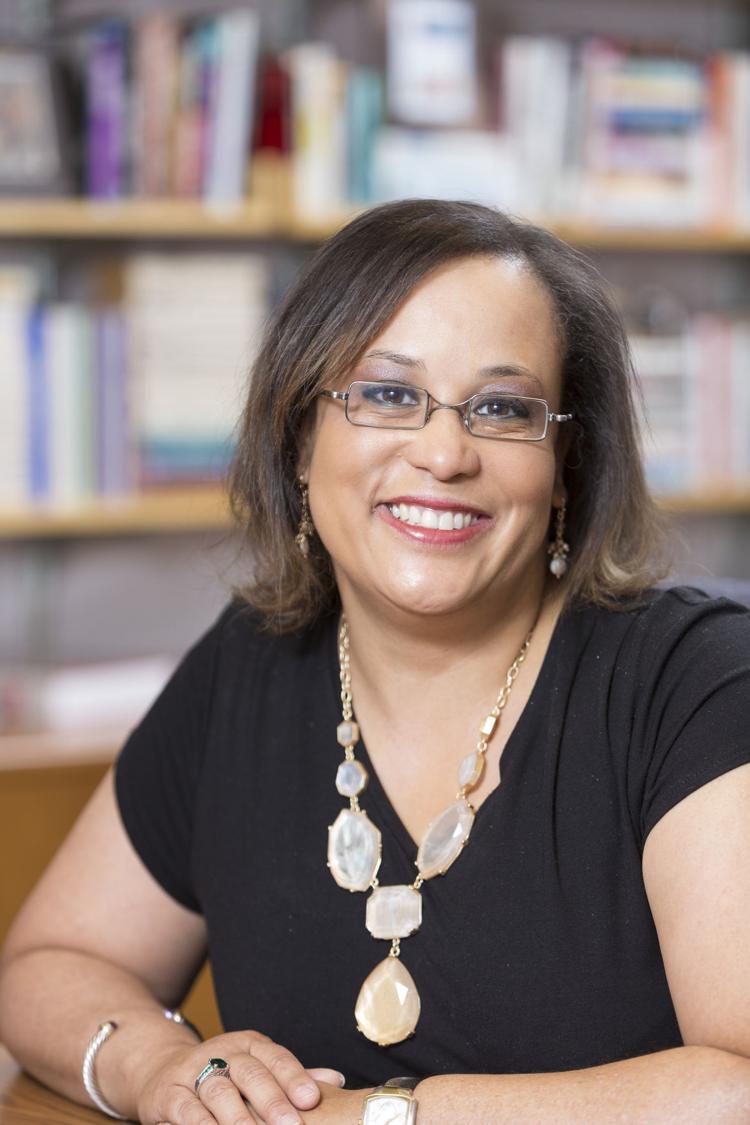 "I think his legacy is tremendous because it constantly challenges us to think about how do we get racial harmony. The thing that is concerning is that I think people like to think of King as not being as radical as he was," Harris said.
People rightly remember King for his commitment to peace and nonviolence, as well as his advocacy for global human rights and racial equality; however, his legacy goes beyond that.
"People often don't stop and say, 'What were his suggestions for how to get there?'" Harris said.
Late in his life, King focused on the importance of economic opportunity.
"I think it's so important because Martin Luther King Jr. was truly a public intellectual, and he had a global audience and he's arguing for a basic income system that will improve the U.S. economy, that it will help get rid of wealth inequality," Harris said.
Harris referred to a sermon King gave Feb. 5, 1968, in Atlanta, in which he spoke out against war and capitalism.
"I think that that speech is so important. It's important to think about some of King's positions that we don't learn about," Harris said.
The speech lays out what he calls "the drum major instinct," the need to feed your ego, and the way it can be twisted into a desire to exclude other people, due to their race or economic status. King criticized those who allowed that instinct to let them think themselves superior. Instead, he called on people to channel their ego into service of others.
"He gave this speech two months before he was killed, and in it he says, you know, that he wanted to be a drum major for peace, and he wanted to be a drum major for righteousness and all of the other shallow things will not matter," Harris said.
The speech also contained a condemnation of the Vietnam War. King called out the U.S.'s actions as "senseless" and "unjust," arguing that the country let its desire to be the best nation in the world lead it into committing what he deemed war crimes.
"This is at a time where people might have understood that as not being patriotic, and it wasn't about that at all," Harris said.
In King's words, he said those things, "because I love this country too much to see the drift it has taken."
"Instead of honoring this sacred obligation, America has given the Negro people a bad check, a check which has come back marked 'insufficient funds,'" King said.
According to Harris, "He's saying that there is opportunity, and he is hopeful, but promises have not been kept."
King went to the nation's capital to metaphorically cash that check, to get not just financial reparations, but cultural and social justice.
People should use the holiday to consider exactly how much resistance he faced, remembering that he received death threats for years prior to his assassination April 4, 1968, Harris said.
"Anyone who was alive during the early part of the Civil Rights Movement — and I'm talking about civil rights, I'm not talking about black power — knows the fear and hostility that greeted him," Harris said.
Data shows that King faced even more hostility than today's Black Lives Matter movement, she said.
These things are important to remember as the U.S. continues to address social injustice.
"Then we end up having a road map. If we understand where we started, then we will be able to determine where we want to go and how we want to get there," Harris said.
The national celebration of his birthday is the natural time to be reminded of those things, say organizers and volunteers with La Crosse's celebration.
Master of ceremonies Denise Christy-Moss is proud to have been asked to be a part of this year's event, which she said should remind people of where they want to be as a country, shining light on injustices that should be eliminated.
"The going to jail, the marching, the beatings, the firehouses, the beatings, all that was a way to say 'You're not the same.' His legacy was 'Yes, we are the same,'" Christy-Moss said. "We continue to reach toward that goal where we can all be the same, and it's not a big deal."
Monday's event will include not only Harris's speech, but also a performance by Christy-Moss and her fellow members of the Coulee Region Gospel Choir, a performance by Viterbo's concert choir, and the presentation of the MLK Leadership Award to The Good Fight Community Center founder Nate Coleman Jr.
"It should be an excellent reflection of what Dr. King stood for, that we as a society can hold onto our morality in these trying times through giving to others, through shining a light on the injustices that still exist and helping each other to make those injustices go away," Christy-Moss said.
Thomas Harris, interim director of University of Wisconsin-La Crosse's multicultural student services department, sits on the committee to organize the event because it provides an opportunity "to show the great work that's been done and remind us there's so much left to do," he said.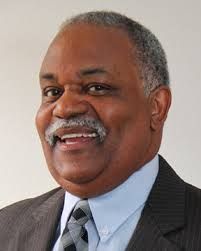 "It's a good thing for anybody and everybody. … It really has to do with history, but it also has to do with history connected to what's going on today," Thomas said.
History's connection to today is clear in President Donald Trump's campaign focus on banning immigrants from primarily Islamic countries, as well as the growth of white supremacist groups like the one that marched in Charlottesville last year, according to Viterbo University professor Keith Knutson, who also sits on the organizational committee.
"Here we are 50 years out and these kinds of groups are still with us and even growing, I think it's safe to say, in reaction to a black president," said Knutson. "This event, I don't know that we're going to provide solutions to this problem, but we are asking ourselves to reflect upon it and get together to confront it."
For Knutson, MLK's legacy challenges him to follow in his footsteps as much as he can.
"It's a challenge for mere mortals such as myself to fully live up to that example, but also take it as an aspiration, to keep it in mind and maybe someday even life up to it," Knutson said.
The event also offers a chance to extend the appreciation for King's work to those still fighting for social justice.
"It's always an opportunity to do service and to reflect, and to have compassion and understanding for today's activists and to realize that Martin Luther King might have actually approved of some of the stances that people are taking now," Duchess Harris said.
The conversation and politics around racial identities and tension ebbs and flows, she said.
"I think we should ask ourselves if we haven't made enough progress, why people tend to blame African-Americans for the plight that they're in and why people aren't interested in solutions that are led from the African-American community," Duchess said.
After the MLK Day celebration, on Tuesday, Duchess will speak to 800 area seventh-graders about her grandmother, Miriam Mann, who worked for NASA from 1943 to 1966 as one of the engineers doing calculations to ensure astronaut John Glenn safely returned to earth.
Duchess wrote a young-adult book called "Hidden Human Computers: The Black Women of NASA" to share Mann's story, as well as those of her fellow NASA staffers.
"I think it's such an important age when it comes to development, as far as being emotionally and socially formative," she said. "If you learn the material that I'm writing about in middle school and high school, when you get to the college level, you'll have a better foundation."
The day-after presentation to local middle-schoolers has become an annual component of La Crosse's MLK Day celebration.
"I was fortunate enough to be living in part of the time that Dr. King was living. Our youth, they don't have that advantage," said Thomas Harris. "To make the connection to what's happening today to how the past has influenced what's happening today to benefit people, I think, it's really, really key. It opens up the door so they can see the possibilities to what they might be able to do in the future."
---
The life and legacy of Martin Luther King Jr. in 23 iconic images